HOME
>
Products/Services
>
Parts sales
>
Reel keychain
> Mini reel key chain (with acupoints) P201B
Parts sales
Product ID: 429
*Reproduction of images is prohibited
Catalog No.: partscatalog_p45
Mini reel key chain (with pot) P201B
With acupuncture points that can decorate the falling surface (concave surface)
Mini size reel key chain. You can make an original design by combining it with a regular entry (pass case) and employee ID card, which are essential for commuting to work or school.

Recommended POINT!
 1. It looks great whether you use it as it is or decorate it.
   Simple design with a falling surface
 2. Mini size for high portability and fashion
 3. Luxury metal is recommended for bag accessories

It is a reel-type key chain whose tip extends.
With a wide drop surface and thin edge removal, the design is beautiful.
It goes well with leather, resin, and rhinestone.
If you stick a potting sticker or a printed acrylic plate, you can enter a small lot of full color name.

We also have a wide variety of colors and types of combination parts such as key chains and hooks that can be attached to outer pots!

Product code
5118
body size
Whole: W21 x H45 x thickness 10 mm
Body: φ21 x thickness 10mm
Double Ring: Linear 1 x Inner Diameter 13 mm
Drop surface: φ18 mm
Reel stroke: approx. 42 cm
Material
Body: Zinc alloy Cap: Brass Double ring: Iron Cord part: Polyester
Insert name
Possible
Quality standards
B-II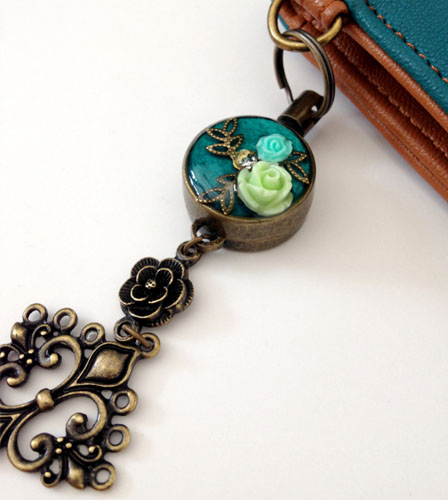 Product introduction video!