HOME
>
Products/Services
>
Original goods production
>
Product list
> Original miniature bottle ◆
2 Original goods production
*Reproduction of images is prohibited
Catalog No.: 5402
Original miniature bottle ◆
A bottle-shaped charm with a height of XNUMX cm.
Recommended for novelty Japanese and Western sake.

The seal part representing the brand can be handled in small lots such as 100 pieces.
We will also sell only miniature bottles without names.

This product is available in two types: acrylic and polyresin.

[Acrylic bottle]
 The surface is smooth, and it is characterized by its transparency and beauty of luster (= smoothness of the surface).
 Acrylic has excellent discoloration resistance compared to polyresin.
 Since it is produced domestically, it is also suitable for small lot projects.

 Acrylic bar is processed by rotary cutting, so cylindrical bottles, etc.
 Only rotationally symmetric shapes can be manufactured.

[Bottle made of polyresin]
 Because it is cast molding, unlike the above acrylic cutting process, it has a square bottle or a flat shape.
 Molding with a high degree of freedom in design such as bottles is possible.

 We can handle from 1,000 lots or more, but compared to acrylic products
 The unit price can be manufactured at low cost.
| | |
| --- | --- |
| Product code | 5402 |
| body size | 12 x 44 (mm) |
| Material | Acrylic (Low-priced poly resin is also available) |
| Body color | Clear (made-to-order), brown (translucent), green (translucent) |
| Insert name | Print sticker compatible (brand label affixed) |
488
Example of finished product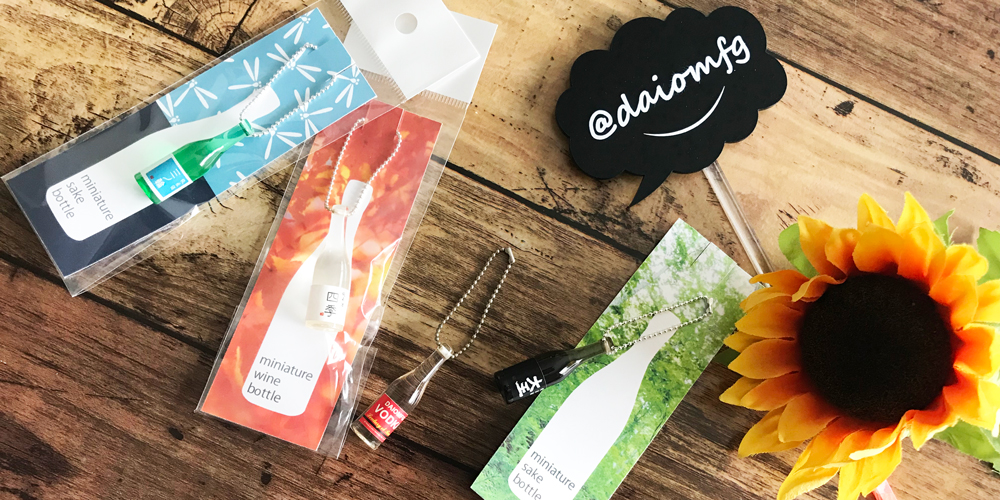 Print range/template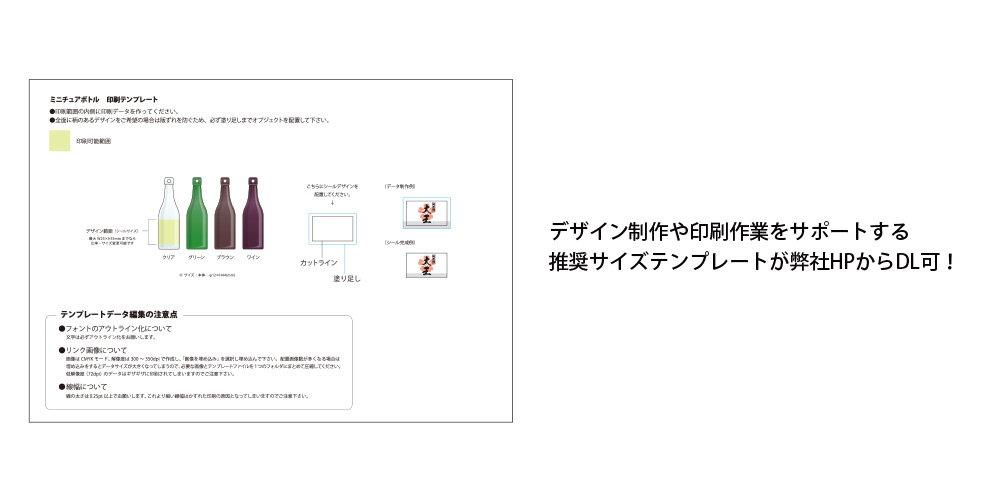 ↓ Please download the template from here

Recommended combination parts
Works
Introducing the company that made this product!
At an event at the brewery direct sales office
As a prize for capsule toys
To customers who have taken care of us
Present with gratitude
Faithfully reproduce the local sake bottles on sale on the sightseeing train in miniature