HOME
>
Products/Services
>
Parts sales
>
Bell and bell
> Suikinkutsu bell (music box bell)
Parts sales
*Reproduction of images is prohibited
Catalog No.: 5410-1
Suzukin bell (music box bell)
A bell with a soft tone like a music box.
When shaken, a sound sounds like Sharan.

As a healing item
You can use it as an amulet or accessory.

The gorgeous Jijimi gold and silver mizukoto bells also fit nicely with gold and silver thread netsuke cords.

Product code
5410 1
body size
Φ17×H22 (mm) 5 minutes It is a size similar to a bell.
(Outside pot size not included)
Material
Brass
Body color
Glass beads: purple/pink/blue/yellow/white
Chijimi: Gold/Silver
507
Features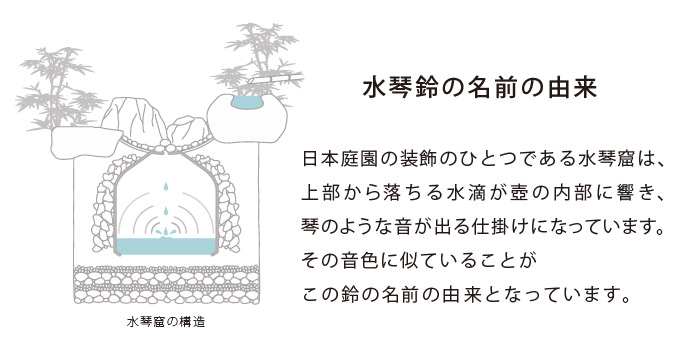 A bell with a beautiful tone that feels the technique of a traditional Japanese garden.
You can watch "Suikinkutsu bell tone" ↓