HOME
>
Products/Services
>
Parts sales
>
Handmade parts
> Glass dome
Parts sales
*Reproduction of images is prohibited
Catalog No.: 5505
Glass dome
Small world of glass dome!

It is a very popular handmade part that you can enjoy making a three-dimensional original work by filling the container with flower materials such as dried flowers and cute accessories.
You can make accessories by combining with metal fittings such as necklaces and earrings.


| | |
| --- | --- |
| Product code | 5505 |
| body size | 6 type |
| Material | Glass (the lid is made of brass) |
| Body color | Clear |
526
How to make glass dome accessories
Introducing how to make accessories using the glass dome.
XNUMX. Click here for materials!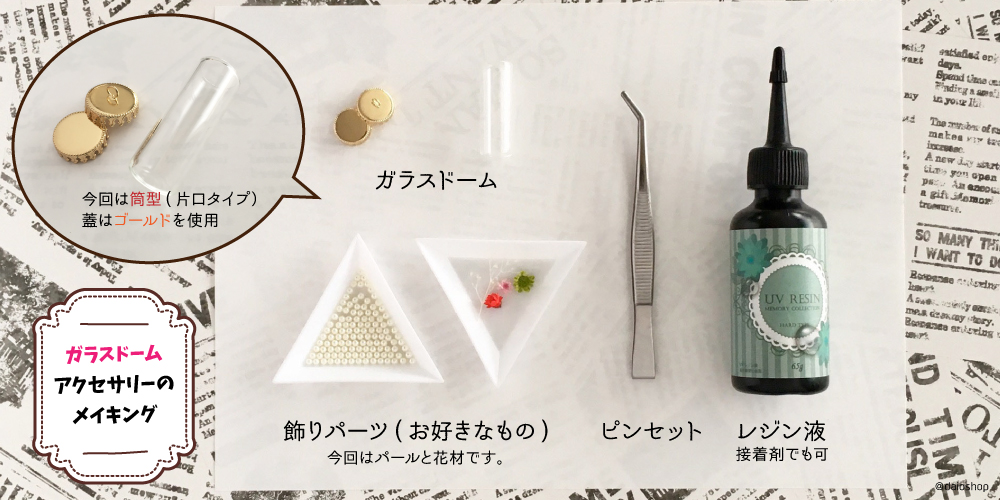 → This time, the tubular (single-ended type) lid uses gold.
・Decorative parts (what you like)
→ This time pearl and flower material
・Resin solution (adhesive is also possible)
① Put the decoration in the glass dome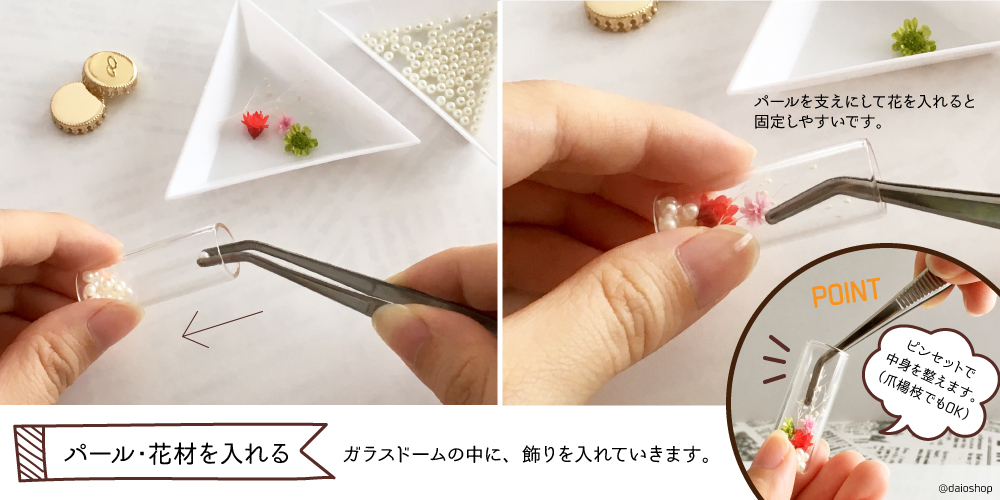 When inserting flower materials, etc., use tweezers or a toothpick to position the contents after inserting.
If you arrange it, it will be a beautiful finish.
② Glue the lid.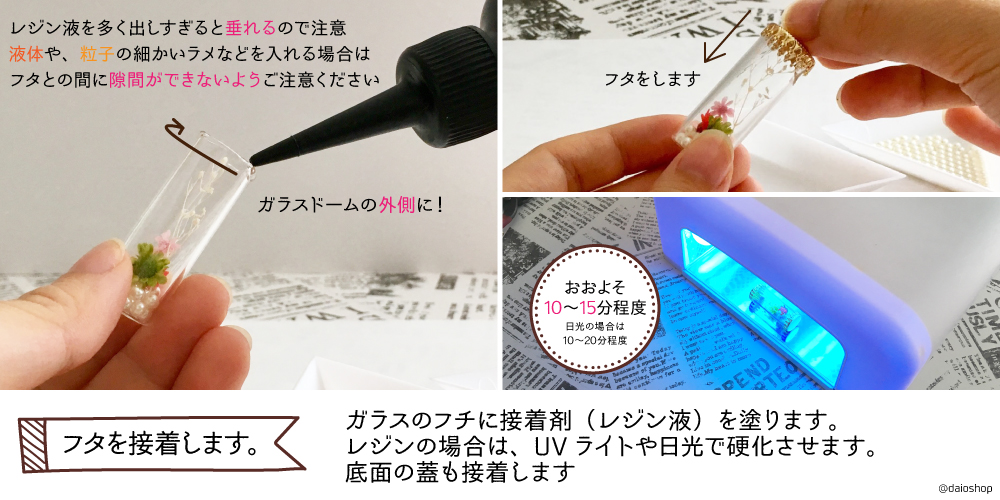 Edge of glass (

Outside

) Apply adhesive (resin solution) to
*Note that if too much resin or adhesive is applied, it will drip.
*If you put liquid or lame with fine particles, it should be between the lid and

So that there is no gap

ご 注意 く だ さ い.
*This product is a liquid

not recommended

.
After covering with a lid, cure the adhesive.
UV light for resin

10-15 minutes

.. In sunlight (direct sunlight), it will cure in 10 to 20 minutes.
Also attach the bottom lid.
③It is completed when the glass dome and lid are firmly attached.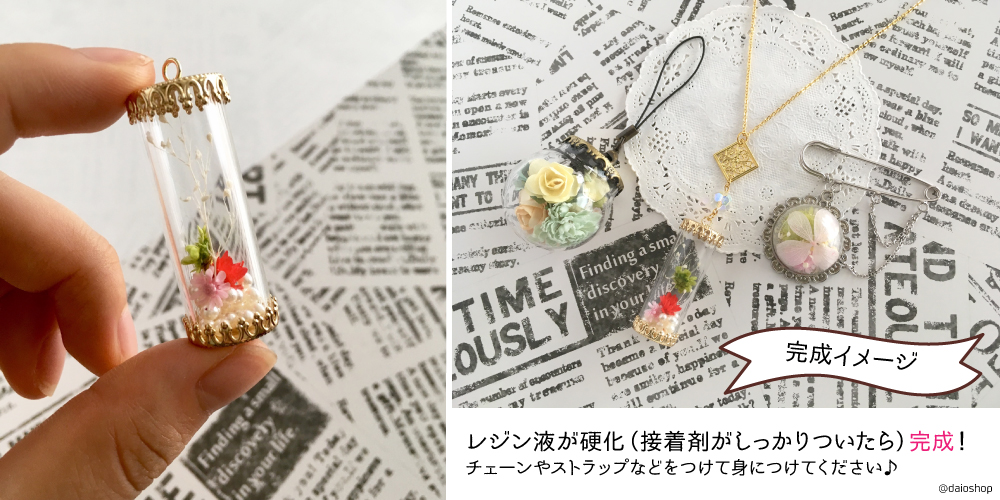 Attach a chain or strap to make it an accessory!