HOME
>
Products/Services
>
Parts sales
>
Ball chain / chain
> Plastic Chain Chain LOX Release
1 Parts sale
*Reproduction of images is prohibited
Catalog No.: 5703
Plastic chain Chain LOX release
Detachable plastic chain.
It has a structure similar to a ball chain and is easy to attach and remove.
The plastic product does not rust in water and can be used with confidence. With a translucent and colorful lineup, it is a perfect item for accessories and fashionable tags.

Also, the plastic chain does not react to metal detectors or needle detectors.
It is possible to put it on equipment with tags attached to stuffed animals and apparel products.
| | |
| --- | --- |
| Product code | 5703 |
| body size | Total length 140 mm (including connector) / Chain Φ3 mm |
| Material | Made of polycarbonate |
| Body color | Black/Clear/Yellow/Orange/Red/Pink/Purple/Blue/Green/Dark Yellow/Gray |
| Quality standards | B-2 |
545
Features
Color development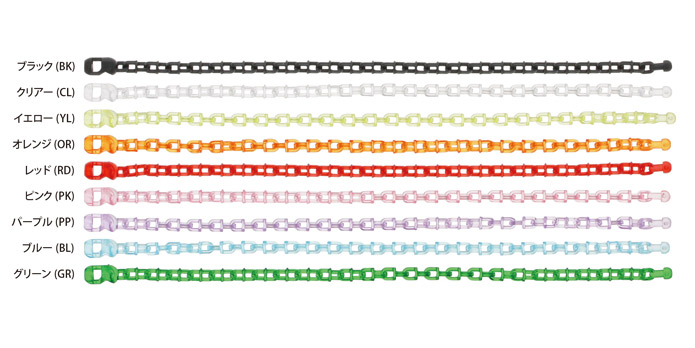 A wide variety of 11 colors are available for various purposes.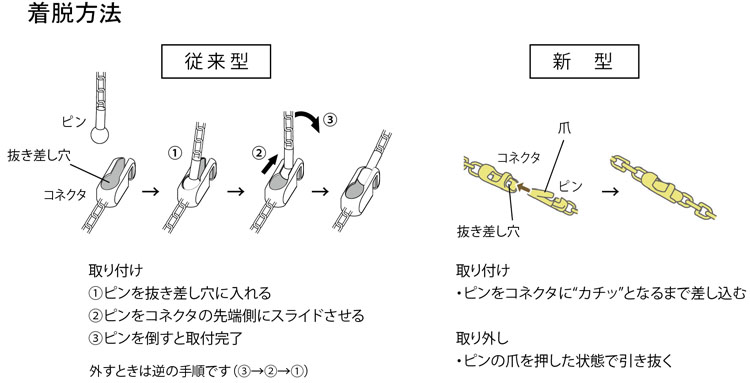 About model change in 2020
We have remodeled the "connector part" that can be attached and detached.
We will switch to the "new model" as soon as the "conventional model" is out of stock.
When ordering, if you want either one of the "new hope" or
Please specify "traditional type".
The "new model" has a slim connector part, and can be attached and removed.
It's simplified.