HOME
>
Products/Services
>
Parts sales
>
Life miscellaneous goods
> Pen holder * T-shirt mold plating is temporarily discontinued due to product manufacturing.
Parts sales
*Reproduction of images is prohibited
Catalog No.: 5706
Pen holder *T-shirt type gold plating is temporarily discontinued as the product is being manufactured.
It is a convenient item that can be attached to a notebook or notebook and carry a pen, so you can save time searching for a pen.

The flat type is easy to commercialize by engraving the logo (only one color) or attaching decorative parts,
The φ25 mm round plate and T-shirt type with a plate are also perfect as a souvenir by sticking a full-color printed acrylic plate and a dome (potting) sticker.
It also supports a φ25 mm craft punch, and can be used in combination with a transparent dome seal or as a material for handmade resin craft.



Product code
5706
body size
Flat type: W41 x H11.5 x D16mm
With φ25 plate: W47.5 x H27.5 x D16mm
With T-shirt type plate: W49 x H27 x D16mm
Material
Clip/Ring part: Iron Plate: Zinc alloy
Body color
Flat type: gold plated/nickel plated
With φ25 plate: Gold plating/Nickel plating/Brass Komi
With T-shirt type plate: gold plated/nickel plated
Insert name
Possible
(Engraved on the body: only one color)
(Full color support by attaching acrylic plate or dome seal to φ25 plate/T-shirt type plate)
551
Features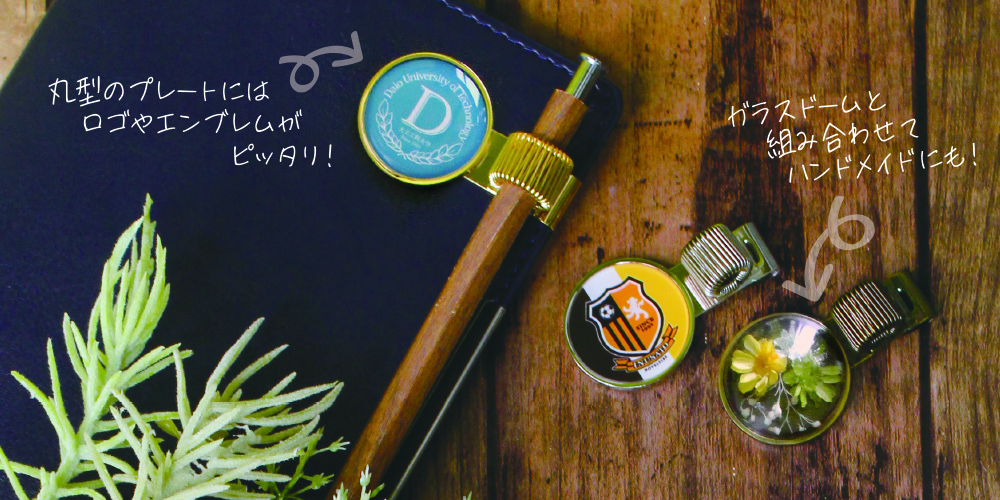 The type with a round plate is perfect for embedding a logo or emblem!
Parts for resin handmade, or our optionalGlass domeAlso in combination with ◎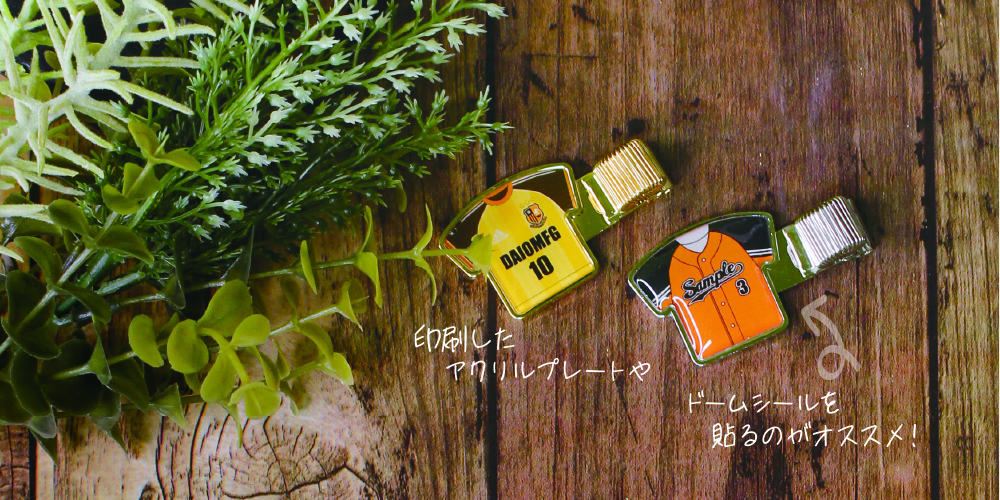 Uniforms for sports teams and school uniform designs on T-shirt plates!
Acrylic plates printed in full color and dome (potting) stickers can be attached.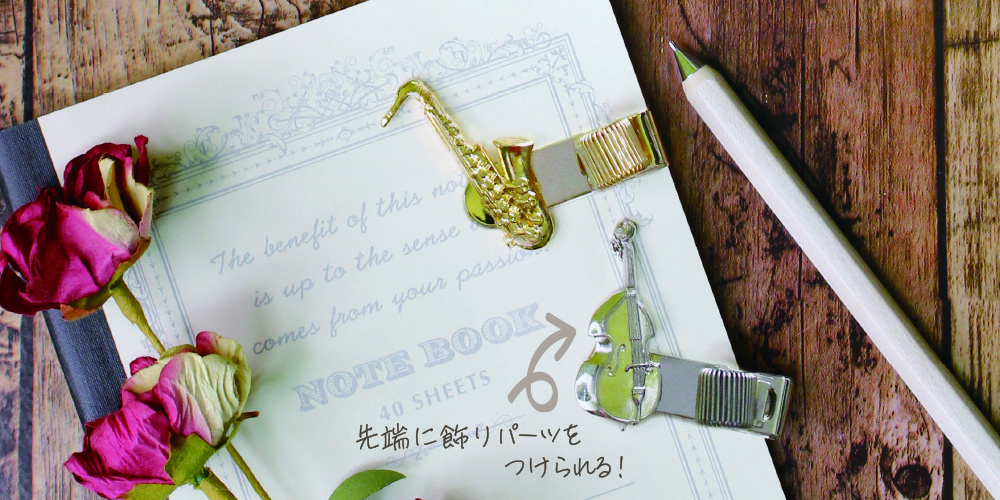 The flat type can be engraved with the company name or metal decoration parts on a flat surface.
* Processable range (W24 x H11.5mm)
Print range/template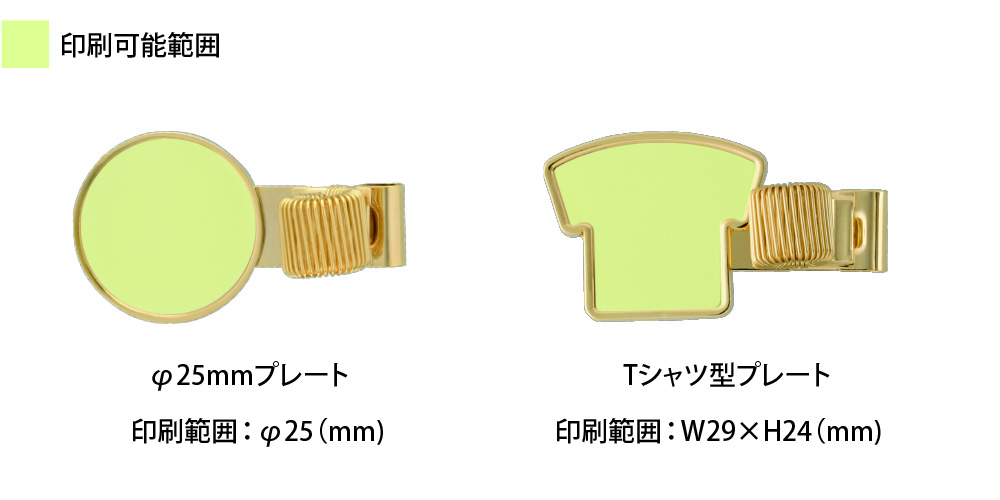 ↓ Please download the template from here

【
Pen holder with glass dome

] Making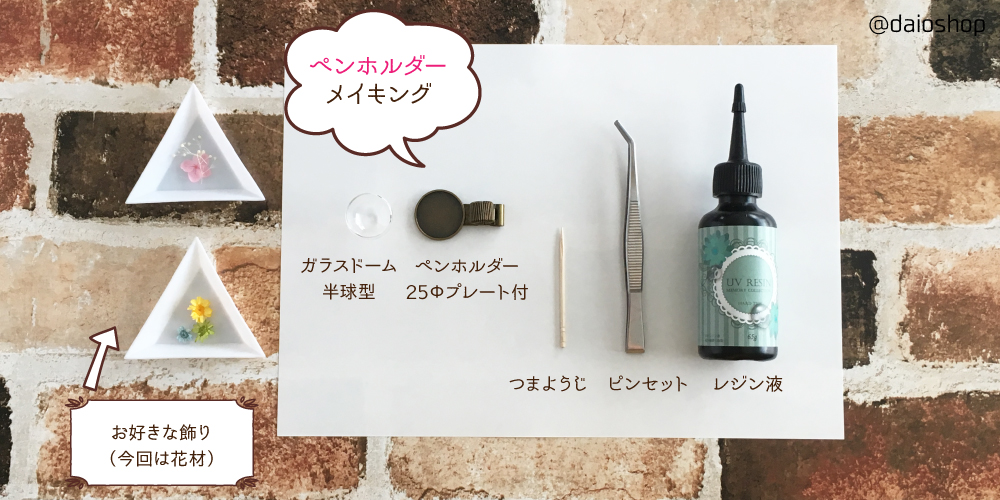 ・ With pen holder 25Φ plate
・Favorite decoration (flower material this time)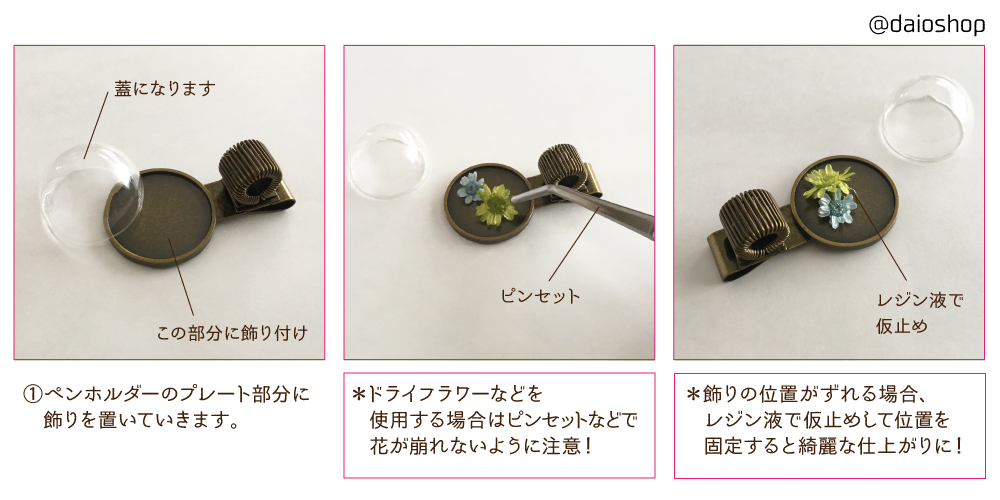 ① Place the decoration on the plate part of the pen holder.
*When using dried flowers,
 Be careful not to let the flowers collapse with tweezers etc.

*If the position of the decoration is misaligned,
 Temporarily fix it with resin liquid and fix the position for a beautiful finish!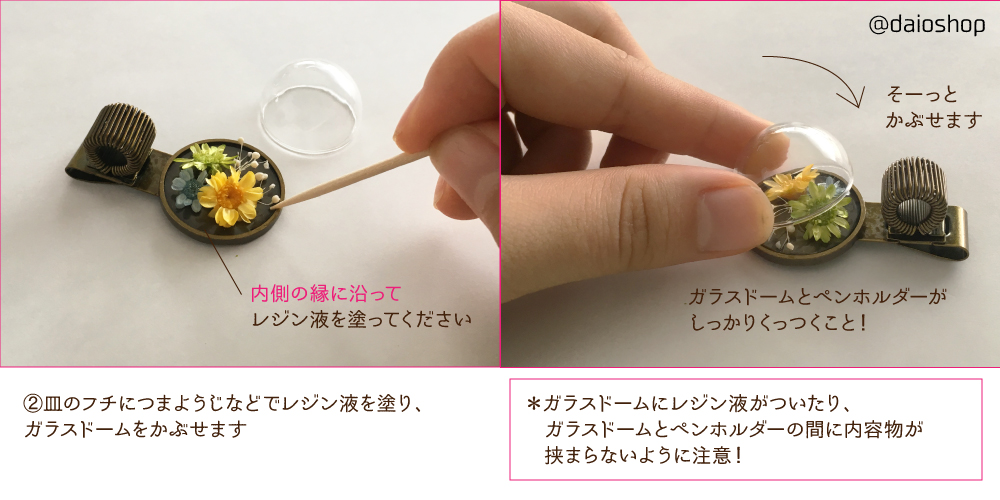 ②

Apply the resin solution to the edge of the plate with a toothpick and cover it with a glass dome.
* If the glass dome is covered with resin liquid,
 Be careful not to get the contents caught between the glass dome and the pen holder!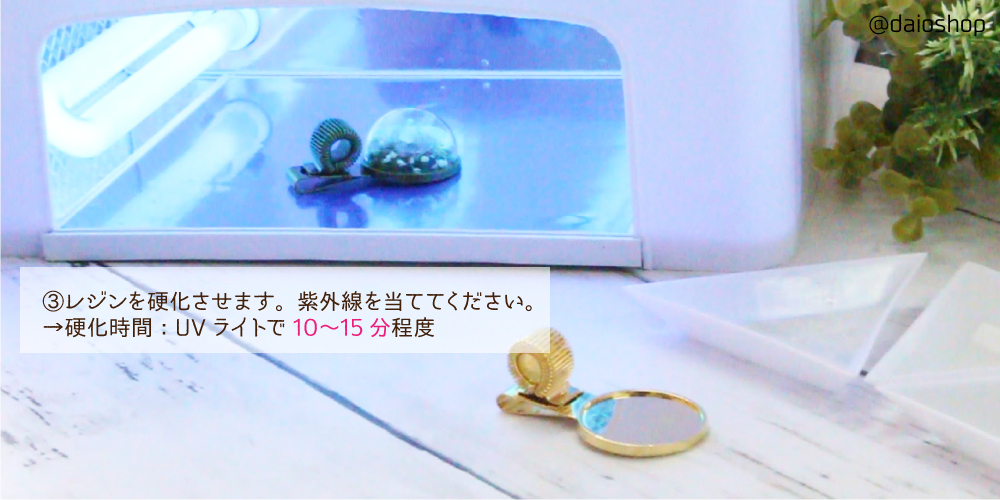 ③ Cure the resin. Apply UV light.
→ Curing time: With UV light
10-15 minutes
degree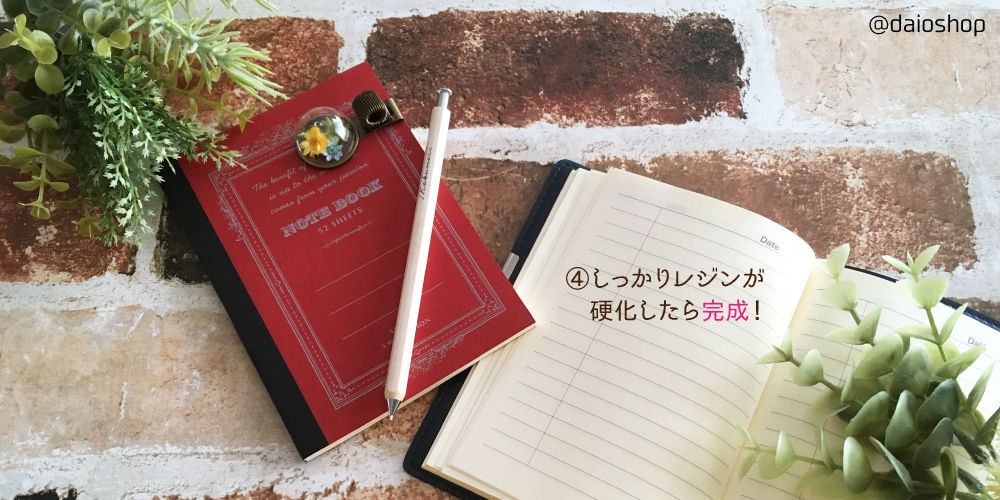 ④ Once the resin has hardened
Complete
!
Product introduction video!