HOME
>
Products/Services
>
Original goods production
>
Smartphone goods
> UV Printer Starter Kit Ver.2
Original goods production
Product ID: 599
*Reproduction of images is prohibited
Catalog No.: 5814
UV Printer Starter Kit Ver.2
Collaboration product with Roland D.G.! !!
"I want to create printed goods immediately after the introduction of the UV printer!"
In response to the request, "I want to do a print test with a small amount first!"
It is a kit that contains 2 pieces of merchandise, each of which is easy to process and can be completed immediately after printing.
You can purchase one set from the Daio Seisakusho online shop.
(It's cheaper than buying each item one by one from our online shop.)

It is sold in parallel with Ver.3, so please take a look at Ver.3.
Product code
5814
body size
Reel key chain with pot: W32 x H58 x D9mm
iPhone6/7/8 combined use case: W70 x H139.5 x D9mm (t1.3mm)
Notebook type slide case (M size): W80 x H146 x D20mm
Mini picture frame: W52 x H60 x D10mm
Mini canvas: W50 x H70 x D8mm
PU pass case square (without window): W71 x H106 x D4.5mm
PU mirror (one side): φ75 x D6mm
PU pill case: W62 x H64 x D19mm
Smartphone ring (clear type): W35 x H46 x D6.5mm
Material
Reel Key Chain with Acupuncture Point: Body... ABS/Double Ring... Iron
iPhone6/7/8 combined use case: PC
Notebook type slide case (M size): Synthetic leather (PU)
Mini picture frame: Picture frame, pedestal, printing plate... ABS/transparent sheet... PET
Mini canvas: Wooden frame...Pine/Paint cloth...Cotton synthetic fiber blend
PU pass case square (no window): Main body...Sponge inside synthetic leather (PU)
PU mirror/pill case: Surface leather...Synthetic leather (PU)/body...ABS/mirror...Glass
Smartphone ring (clear type): Plate...PC/Ring...Zinc alloy/Fastening...Brass/Seal...PET
Features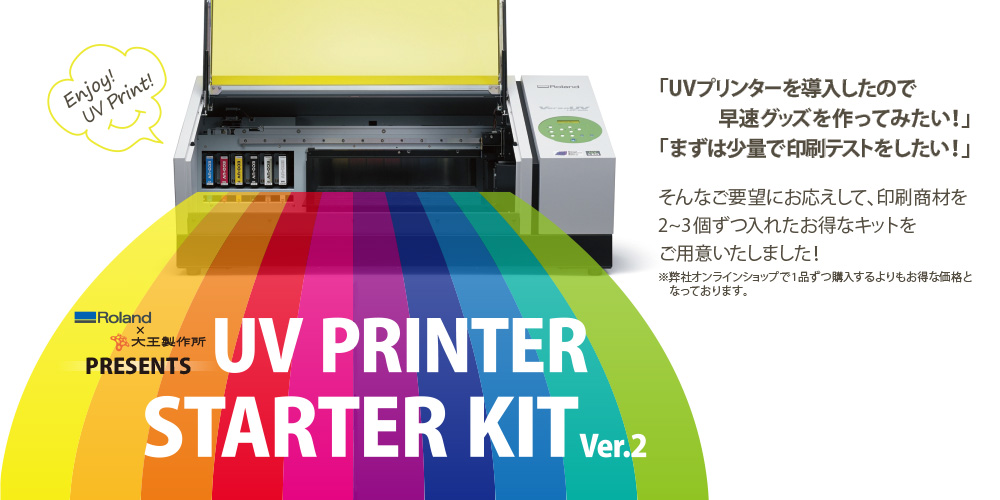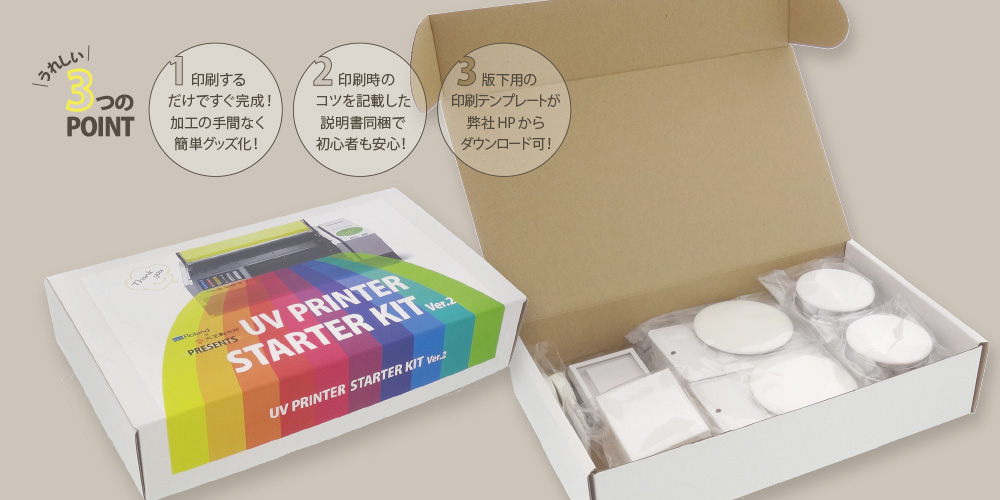 [Three nice points!]
(XNUMX) Just print it out and it's done! Easy merchandise without the need for installation processing!
(XNUMX) A beginner's guide is safe as it contains instructions to help you understand printing tips!
③ You can download the print template set for the composition from this page.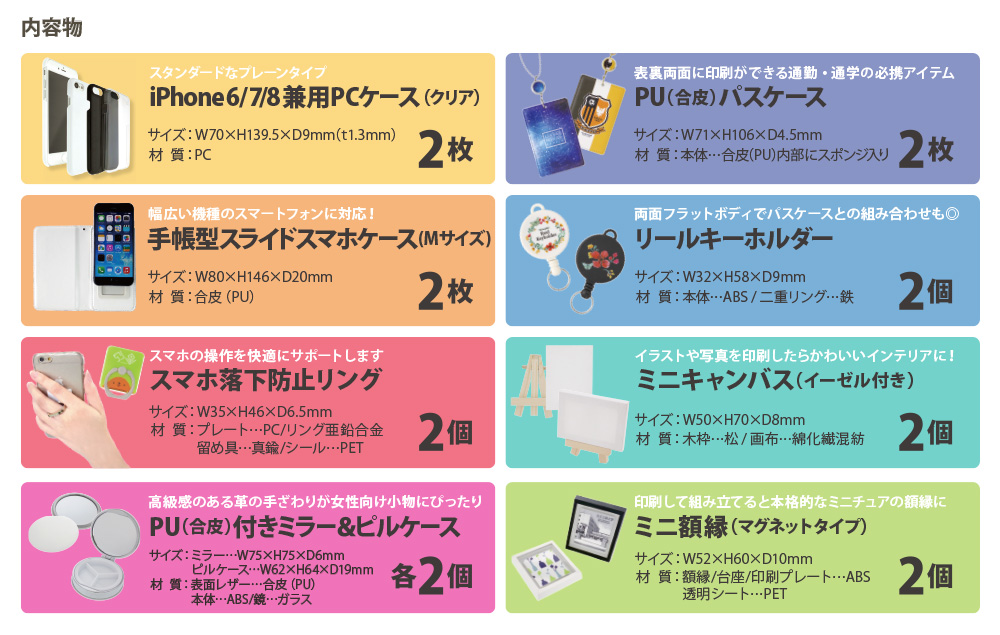 【Contents】
・Two reel key chains with acupuncture points (white)
・Two iPhone6/7/8 combined use cases (clear)
・2 notebook type slide cases (M size)
・Mini frame (white/black) 1 each
・Two mini canvas (with easel)
・2 PU pass case squares (without windows)
・2 PU mirrors (one side)/pill case
・Two smartphone rings (clear)
* All products will be delivered in plain white or clear color.
(The mini frame has an outer frame color: 1 each for black and white)
Print template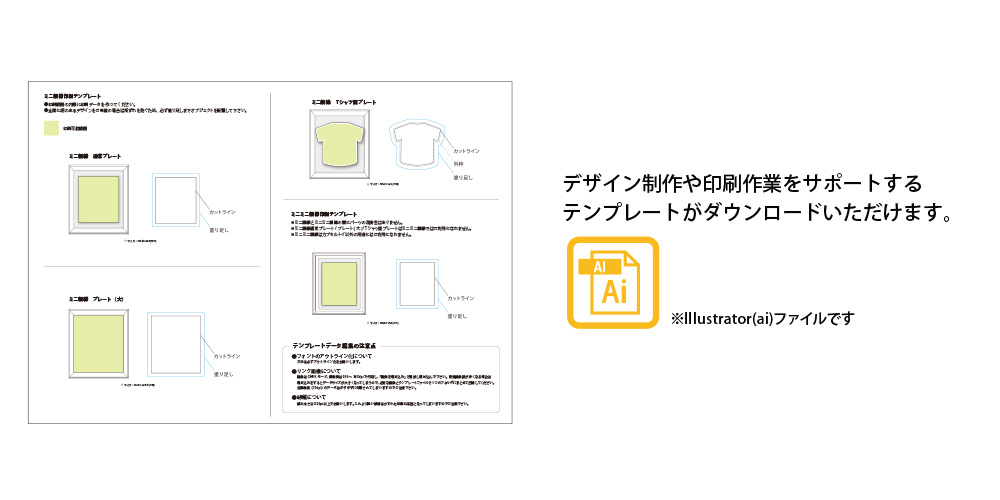 ↓ Please download the template from here
It is a recommended size template that supports design production and printing work.