HOME
>
Products/Services
>
Parts sales
>
Life miscellaneous goods
> Mini sticky note book
Parts sales
*Reproduction of images is prohibited
Catalog No.: 5914
Mini sticky note book
Essentials for work, study and everyday! UV printer compatible printing products
When I want to make a small note or a to-do list, I put a sticky note that I use in various situations such as work, school, and everyday life in a pocket or a pen case and closed it with a cover for easy carrying.
The surface of the leather-like cover can be printed on the entire surface, making it a luxury item depending on the design!
Product code
5914
body size
Size when closed: W77 x H57 x 11 mm thick
Size when open: W159 x H57 x thickness 5.5 mm
Material
Case: PU (leather style)
Sticky notes: fine paper
Body color
Case surface: white
Case back: black
Insert name
Yes (full color UV printing)
More
Attached sticky note
70×25mm size: Blue/Pink 25 each
70 x 48 mm size: 20 yellow
*The size, color and quantity of the standard sticky notes cannot be changed.
664
Features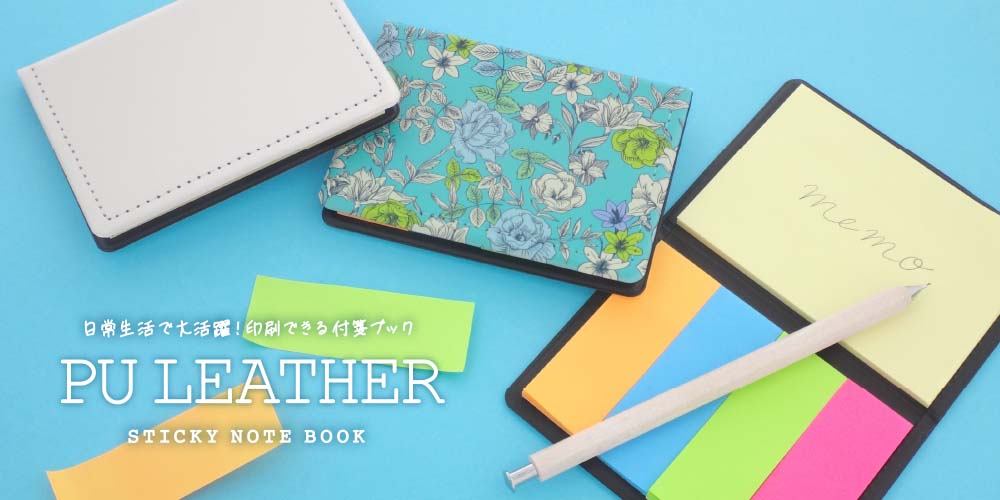 Thin and compact size!
If you protect it with a case, you can prevent the sticky note from being broken or peeled off when you carry it around.
A low-profile, affordable size that does not get in the way even if you put it in any pocket such as a bag or chest pocket.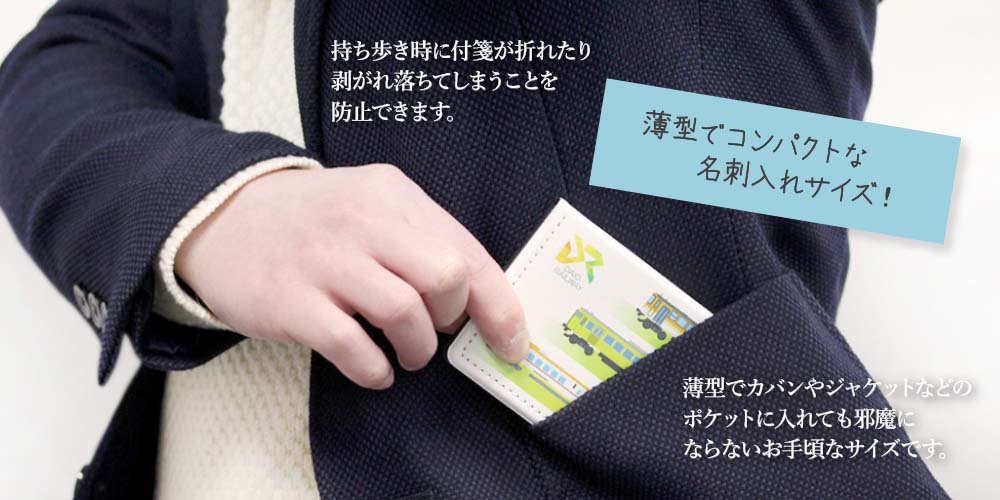 You can print on the entire front and back at once, so designing with both sides depends on the idea!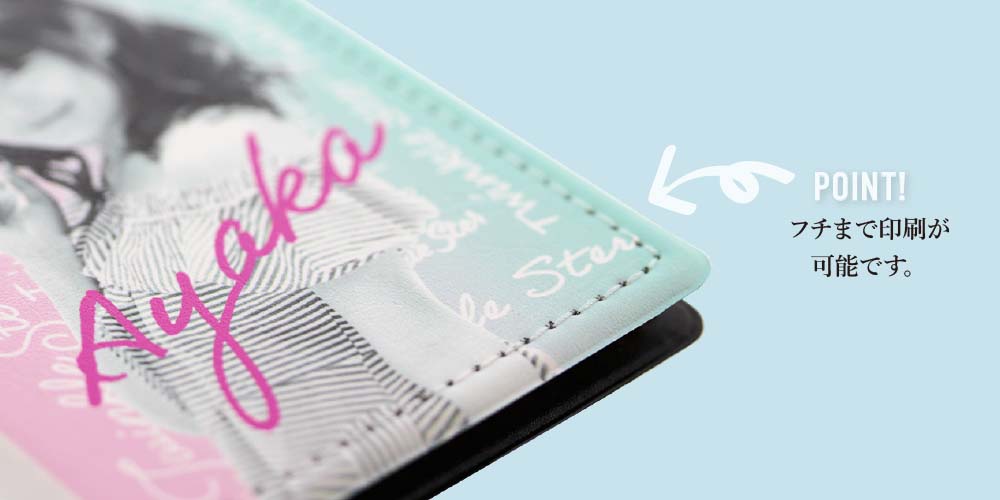 Even if the attached sticky notes are gone, you can refill them with commercially available standard size sticky notes as many times as you like.
*The maximum thickness that can be closed is approximately 5 mm (for approximately 50 sheets).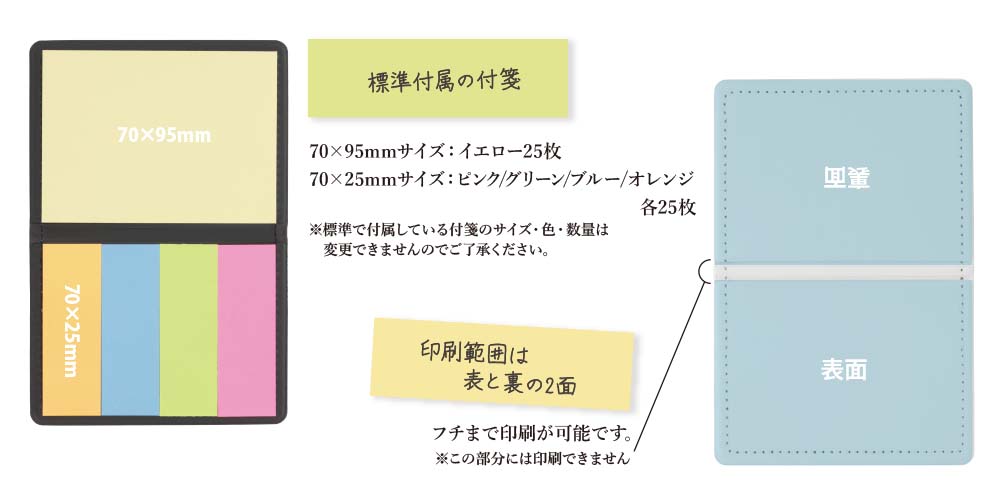 List of standard sizes
・ W50 × H15mm ・ W50 × H50mm
・ W75 × H25mm ・ W75 × H50mm
Print range/template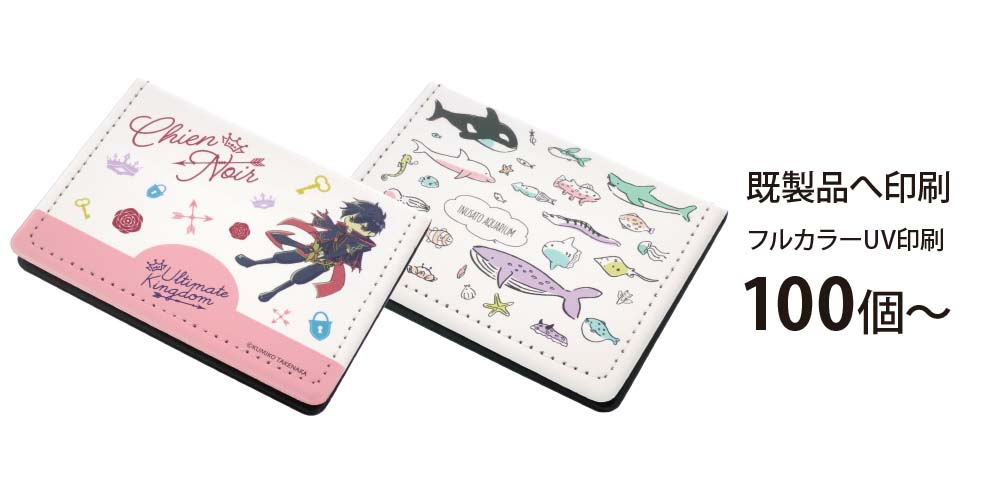 ↓ Please download the template from here