HOME
>
Products/Services
>
Parts sales
>
Handmade parts
> Multiframe
Parts sales
*Reproduction of images is prohibited
Catalog No.: 5916-1
Multi frame
Acrylic plates up to 3 mm thick can be sandwiched in the frame, and if you print a design that makes use of the transparency of the acrylic plate, you can make it a transparent and stylish photo frame.
By changing the thickness and number of the sandwiched acrylic plates, you can enjoy a variety of expressions by including tickets, picks, pressed flowers and cutouts.
The built-in magnet also comes with stand parts, so you can select multiple scenes to use.

You can choose the color of the frame from two colors, black and white,
Since the back side has a magnet embedded, you can stick it on the refrigerator or locker,
You can also place it on a desk with the included stand parts.
(The colors of the parts other than the edges are the same.)


Anime work sports picture frame character
Product code
5916 1
body size
Frame: W84 x H63 x D11mm
Acrylic (inclusion): Up to W72 x H51 x D3 mm
Material
Frame: ABS / neodymium magnet
Plate: acrylic
Body color
Frame color: white/black
Insert name
Yes (full color UV printing)
684
Features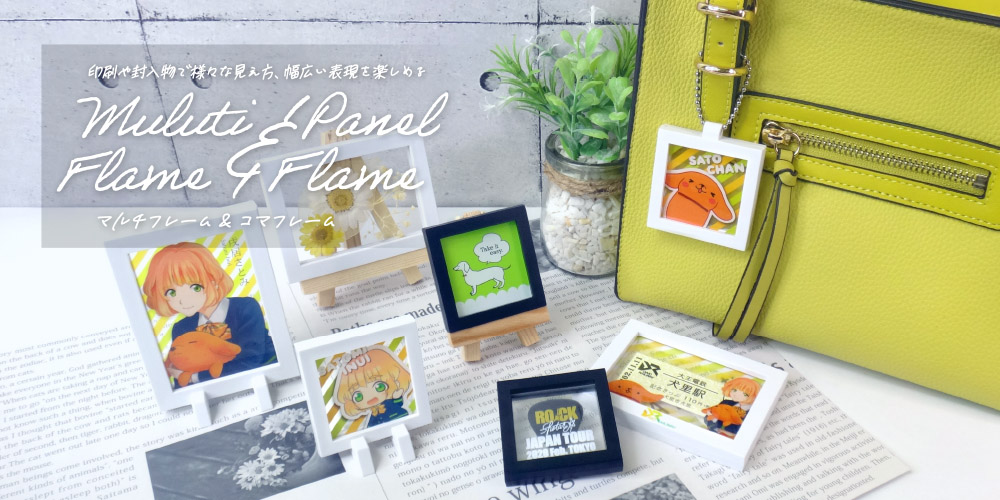 Since an acrylic plate with a thickness of up to 3 mm can be sandwiched in the frame,
If you print a design that takes advantage of the transparency of the acrylic board, it will become a stylish photo frame that is transparent.
By changing the thickness and number of acrylic plates to be sandwiched, you can insert tickets, picks, pressed flowers, paper cutouts, etc.
It is also possible to enjoy a variety of expressions.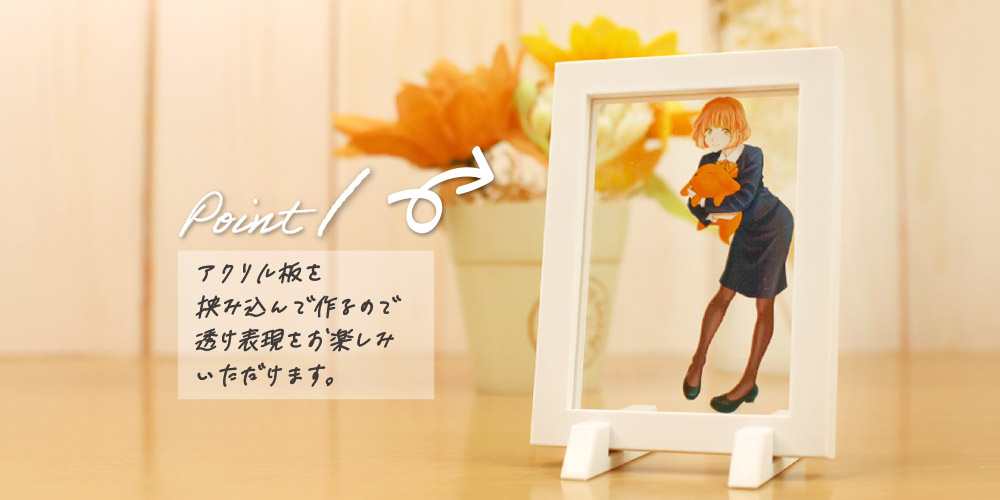 You can enjoy the transparent expression because it is made by sandwiching the acrylic plate.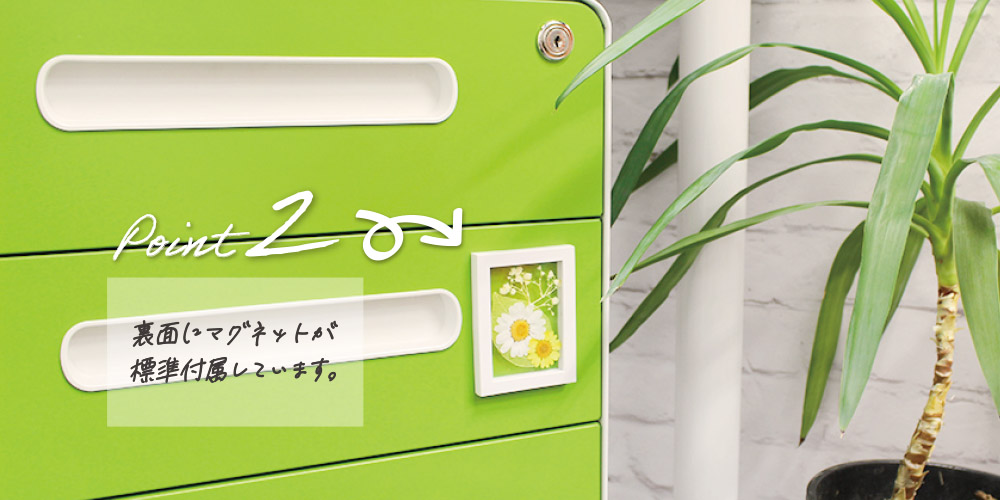 A magnet is attached to the back as standard, so you can attach it to a refrigerator or whiteboard.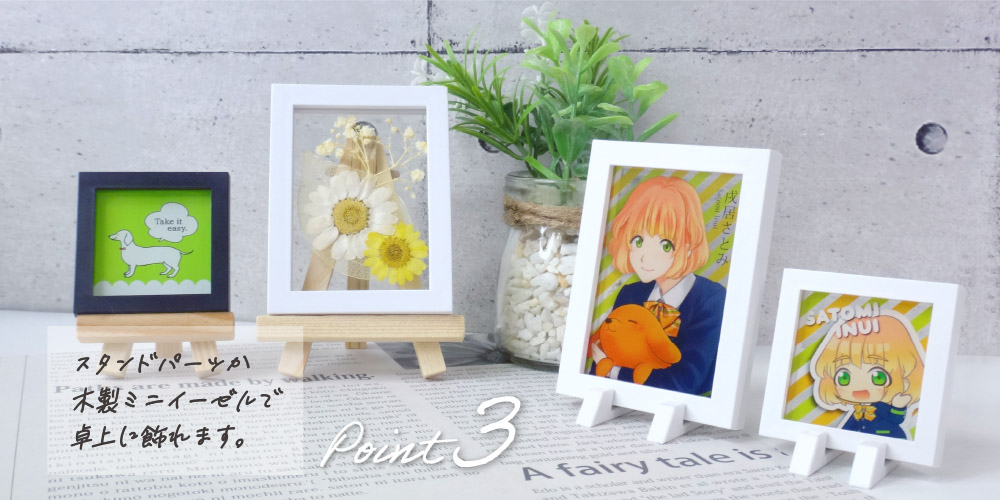 You can choose either a stand part or a wooden mini easel, so you can decorate it on your table.

The top frame can be carried as a key chain.
It also fits in a capsule toy (75mm)!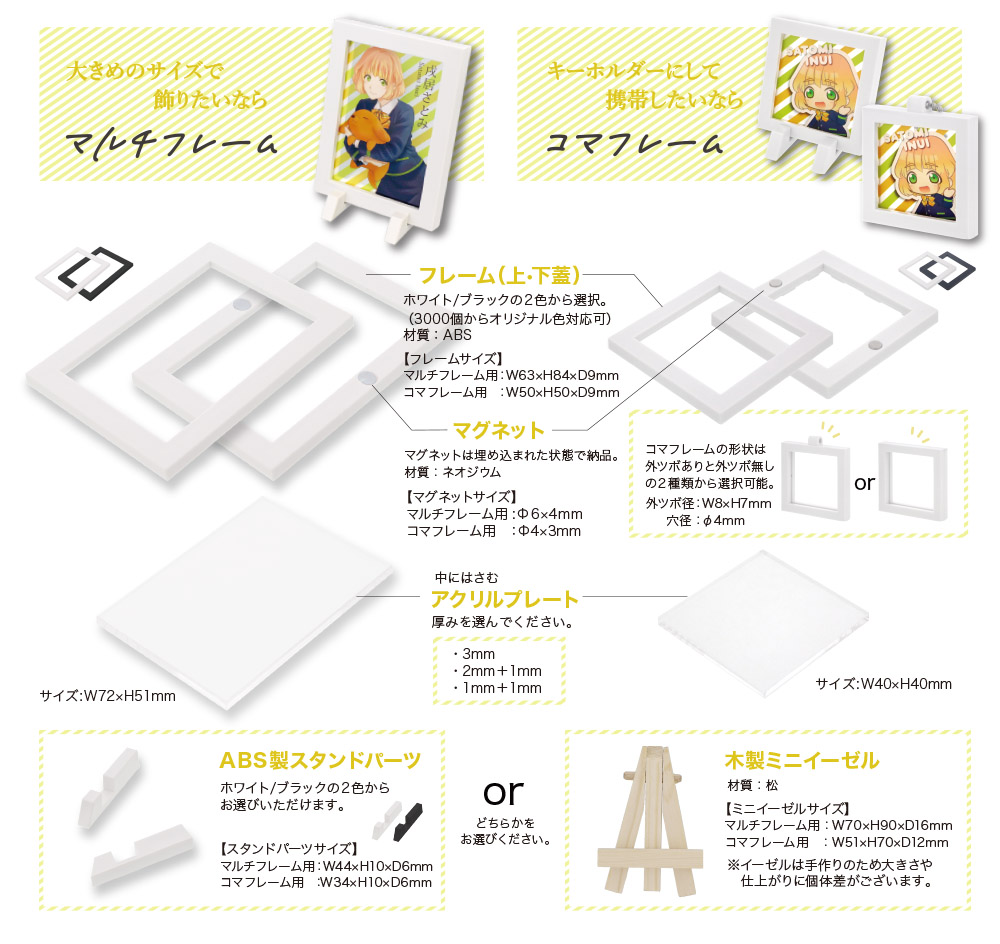 Multi-frame, if you want to decorate with a large size
If you want a smaller square size or want to carry it as a key chain, please choose a top frame.
You can choose from two frame colors, black and white, and a magnet is included as standard on the back.
For the attached parts, please choose either the ABS stand parts that match the color of the frame or the wooden mini easel.
You can also purchase transparent acrylic plate parts that are sandwiched inside,
It is also possible to assemble and deliver the product in a package with the acrylic plate printed.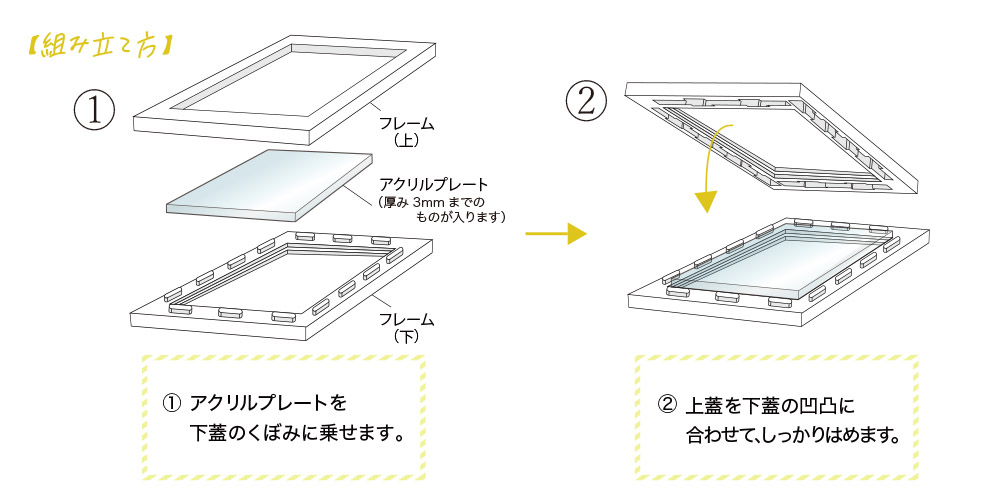 It's very easy to assemble!
Just sandwich the acrylic board firmly between the upper and lower frames!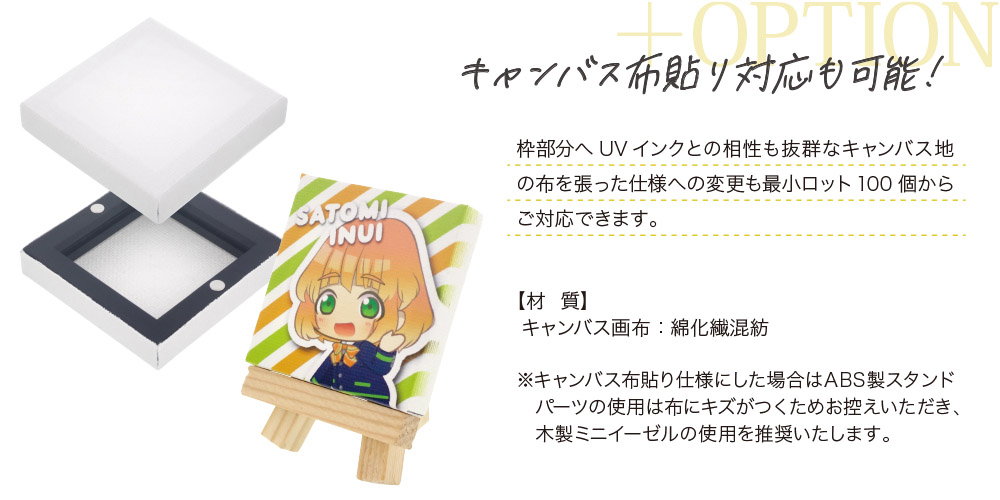 Canvas cloth pasting is also available as an optional service.
We can respond to changes from a minimum lot of 100 pieces to a specification in which the frame part is covered with a canvas cloth that has excellent compatibility with UV ink.
[Material] Canvas painting cloth: Cotton synthetic fiber blend
* If you use canvas cloth, please refrain from using ABS stand parts as the cloth will be scratched, and we recommend using a wooden mini easel.
Recommended usage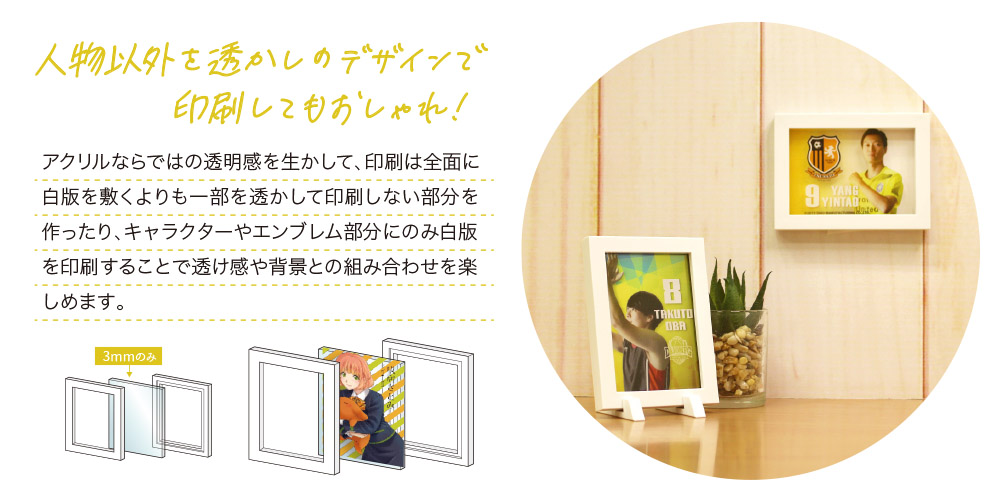 [When sandwiching one 3 mm thick acrylic plate]
It's fashionable to print other than people with a watermark design!
Taking advantage of the transparency unique to acrylic, printing is done by making a part that is not printed through a part rather than laying a white plate on the entire surface.
By printing a white plate only on the character or emblem part, you can enjoy a sense of sheerness and combination with the background.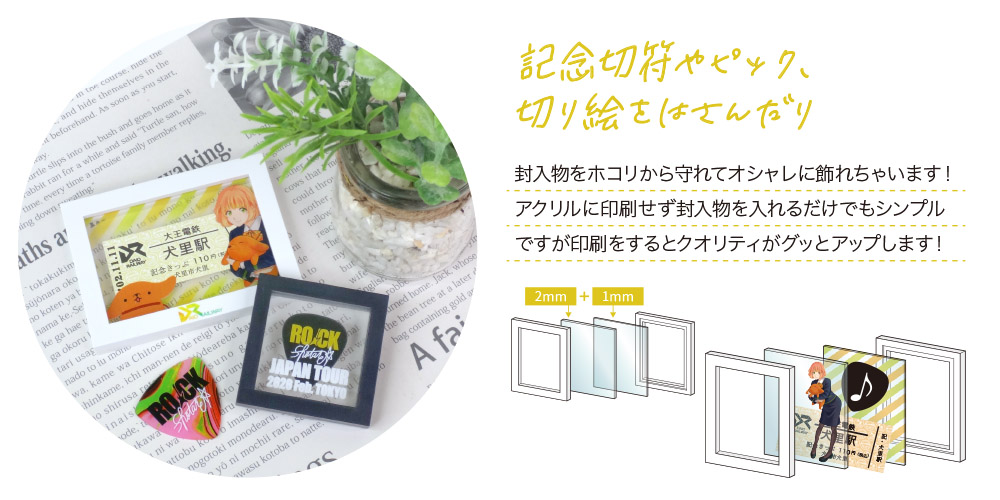 [When sandwiching an enclosure between two acrylic plates]
With commemorative tickets, picks, and paper cutouts
You can put a ticket between one 2mm thick acrylic board and one 1mm thick acrylic board,
By sandwiching a pick between two 1mm thick acrylic plates, you can protect the inclusions from dust and decorate them fashionably!
It is simple to put the inclusions without printing on the acrylic, but the quality will be improved by printing!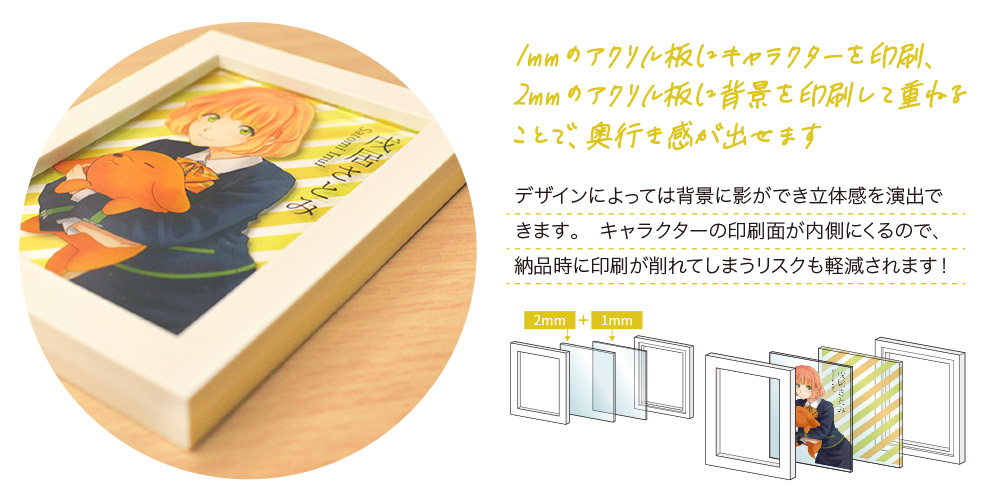 [When sandwiching one 2 mm thick acrylic plate and one 1 mm thick acrylic plate] You can get a sense of depth by printing the character on the 1 mm acrylic plate and printing the background on the 1 mm acrylic plate.
Depending on the design, a shadow can be created on the background to create a three-dimensional effect.
Since the printed surface of the character is on the inside, the risk of the print being scraped at the time of delivery is reduced!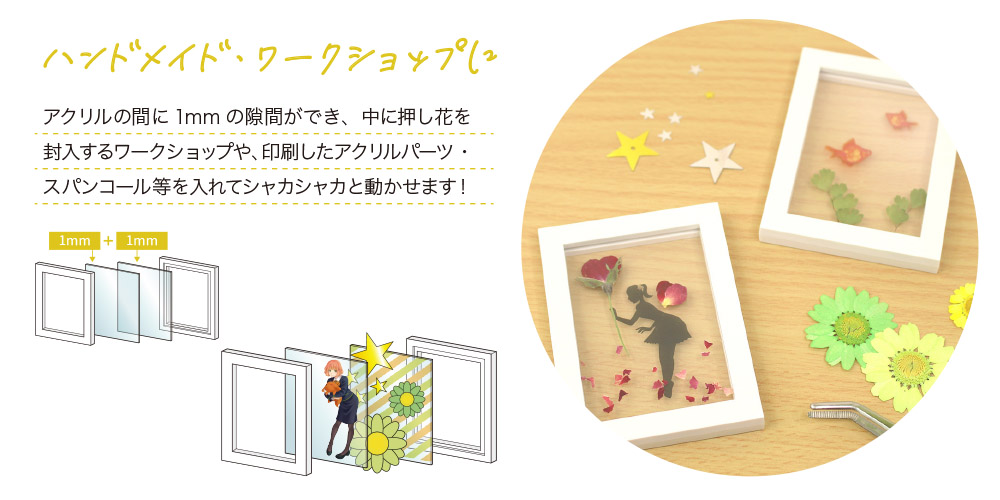 [When sandwiching one 1 mm thick acrylic plate]
Recommended for handmade workshops!
There is a 1mm gap between the acrylics, and a workshop to enclose pressed flowers inside,
You can put printed acrylic parts, sequins, etc. and move it with shakashaka!
Please contact us if you wish to process the product by supplying enclosed materials.
Print range/template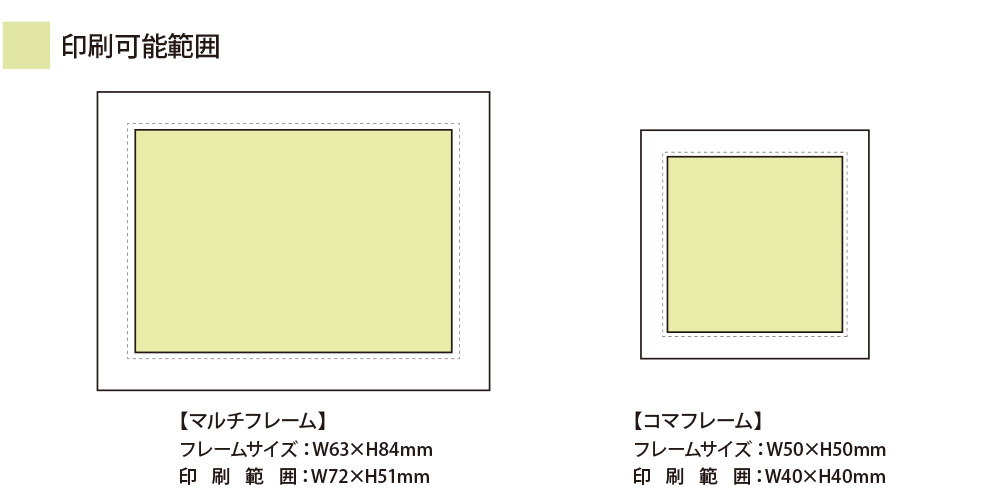 ↓ Please download the template from here