HOME
>
Products/Services
>
Original goods production
>
Smartphone goods
> Smartphone case PU notebook type slide type
Original goods production
Product ID: 688
*Reproduction of images is prohibited
Catalog No.: 5603-3
Smartphone case PU made notebook type slide type
A smartphone case that is now a must-have item for people who use smartphones.
Supporting multiple models by making it a slide type.
It has a flat shape that does not have holes for cameras or holes for calls, allowing for a print layout on the entire case.
It is a notebook type case with a stand function and excellent impact resistance.

In addition to wholesale of plain cases, we also handle case printing and package delivery.
| | |
| --- | --- |
| Product code | 5603 |
| body size | 4 sizes of S/M/L/LLS |
| Material | Polyurethane (PU) |
| Body color | white |
| Insert name | Possible (from single color to full color) |
Features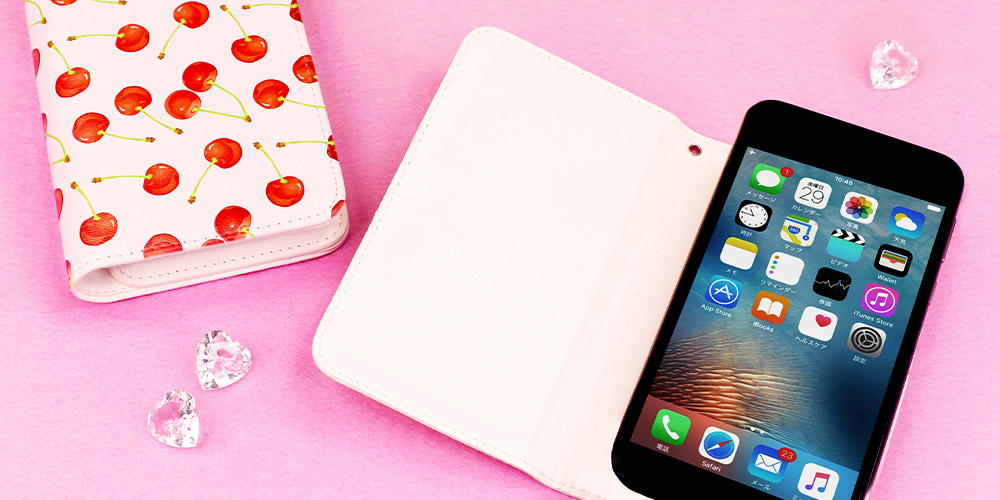 1) "No double-sided holes" specifications for easy layout and printing

This product features a flat and clean design with no holes for camera or telephone.
You don't have to worry about the print design covering the holes for the camera as you did in the conventional case.
When using the camera, you can shoot by sliding the lens together with the device out of the case.

2) "Multiple model" expands sales expansion

Adopting an adhesive system for attaching smartphone devices to this product (removable after attachment).
Since there is no fixed case limited to the conventional models, various models can be installed.
In addition, 4 sizes are available to accommodate the diversification of equipment dimensions accompanying the increase in screen size.


How to use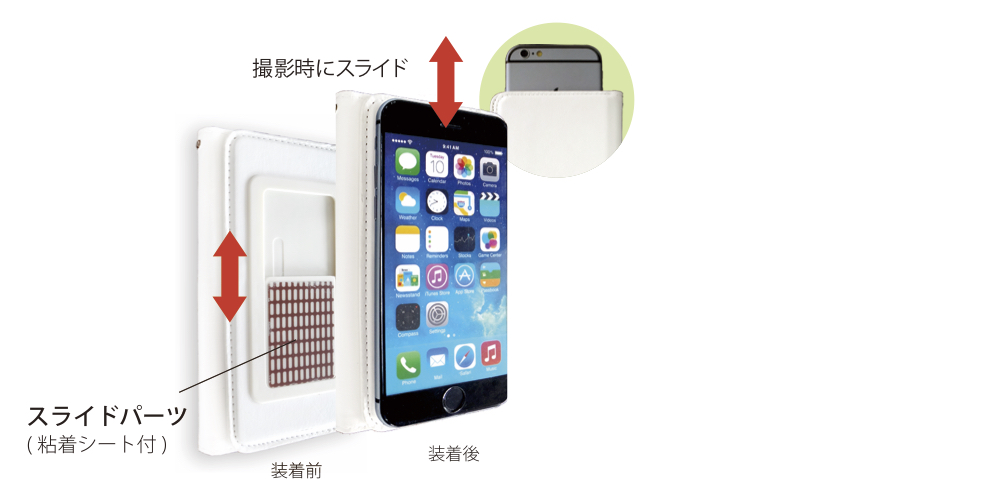 We also sell only slide parts.
You can use it as a slide smartphone case by simply sticking it on your smartphone case.
Correspondence size, print template
Print range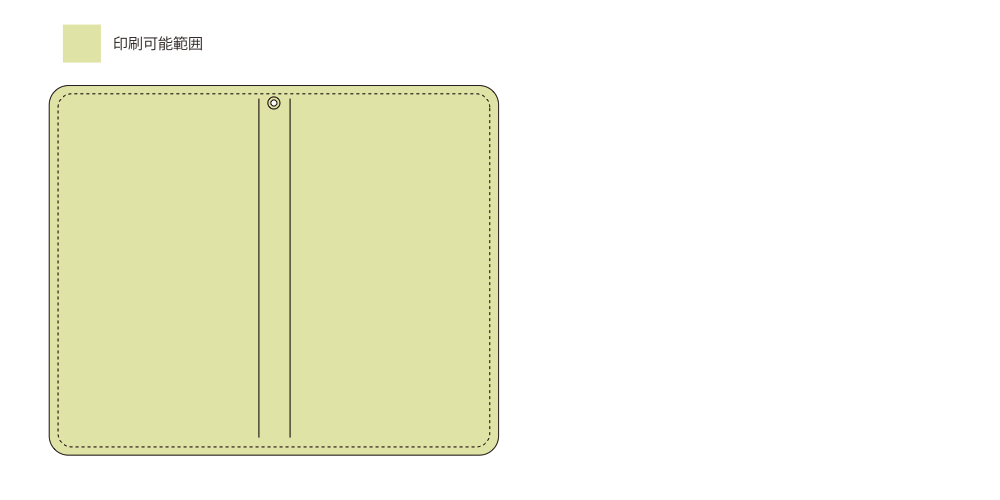 パ ッ ケ ー ジ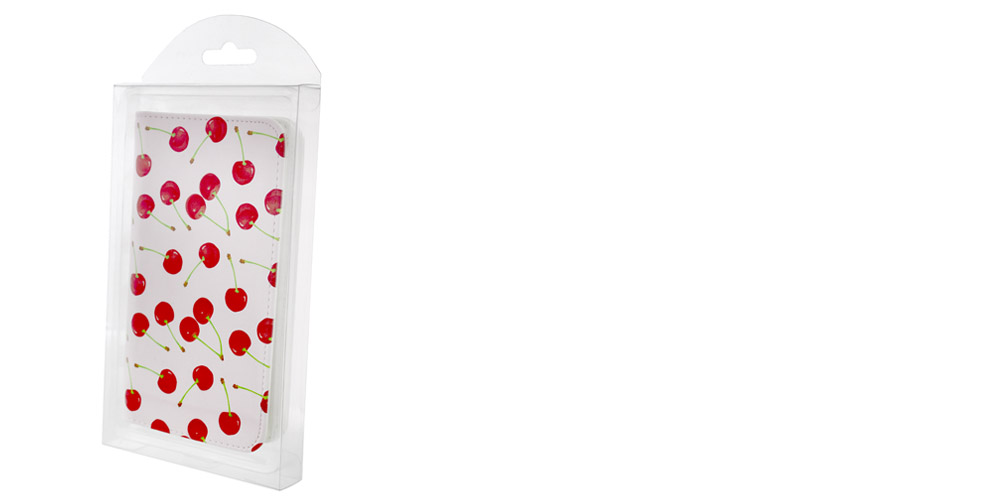 It can also be included in a blister pack.
Tips and notes
Depending on the smartphone model, the lens position and switches may not be compatible with the structure of this product.
Since the device is attached to this product by the adhesive method, it is suitable to use a material that has a flat adhesive surface and has a high degree of smoothness.
Curved surfaces, uneven shapes, glass-coated objects, and objects with a rough surface are not suitable for mounting on this product.
Please be sure to check the compatibility of each model with the customer beforehand.