HOME
>
Products/Services
>
Parts sales
>
Handmade parts
> Resin earrings and earrings
1 Parts sale
*Reproduction of images is prohibited
Catalog No.: 6015
Resin earrings
All resin accessory parts recommended for those who are likely to have skin problems when wearing metal earrings.
The part that touches the skin is soft and made of a very light resin, so even if you have a metal allergy, you can enjoy the fashion of your ears without worry.
It has elasticity and fits to the ear. The semi-transparent color makes it inconspicuous, so you can wear it casually and choose any scene.
Product code
6015
body size
Resin earrings with can type: W9 x H13 (can inner diameter φ0.8mm)
Resin earrings with plate type: W11.5 x H6 (dish part φ6 mm)
Resin earring with can type: W10 x H11 (can inner diameter φ0.8mm)
Resin earrings with plate type: W9 x H12 (Plate part φ5 mm)
Material
TPE (thermoplastic elastomer)
Body color
Clear
743
Features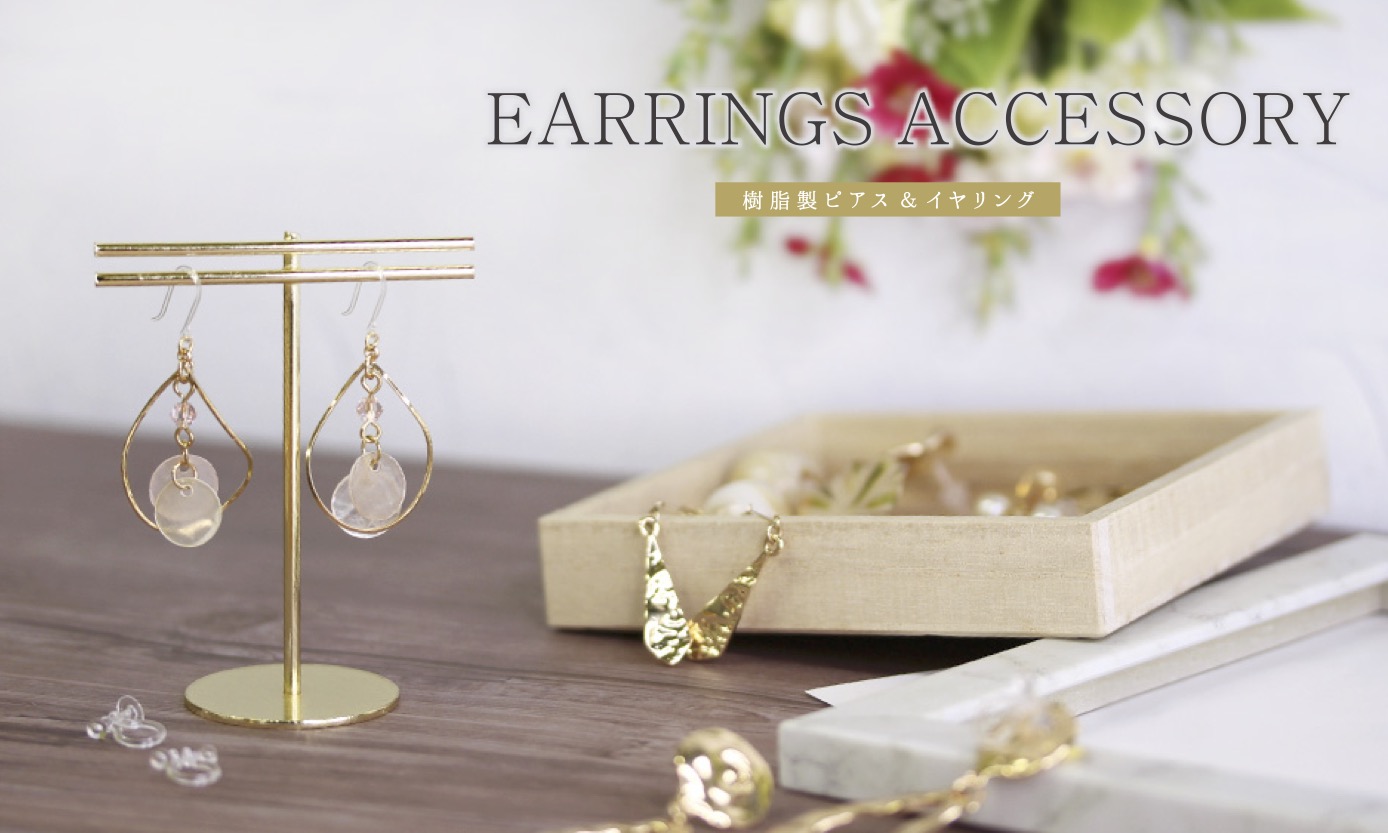 It is an all-resin accessory part recommended for people with metal allergies.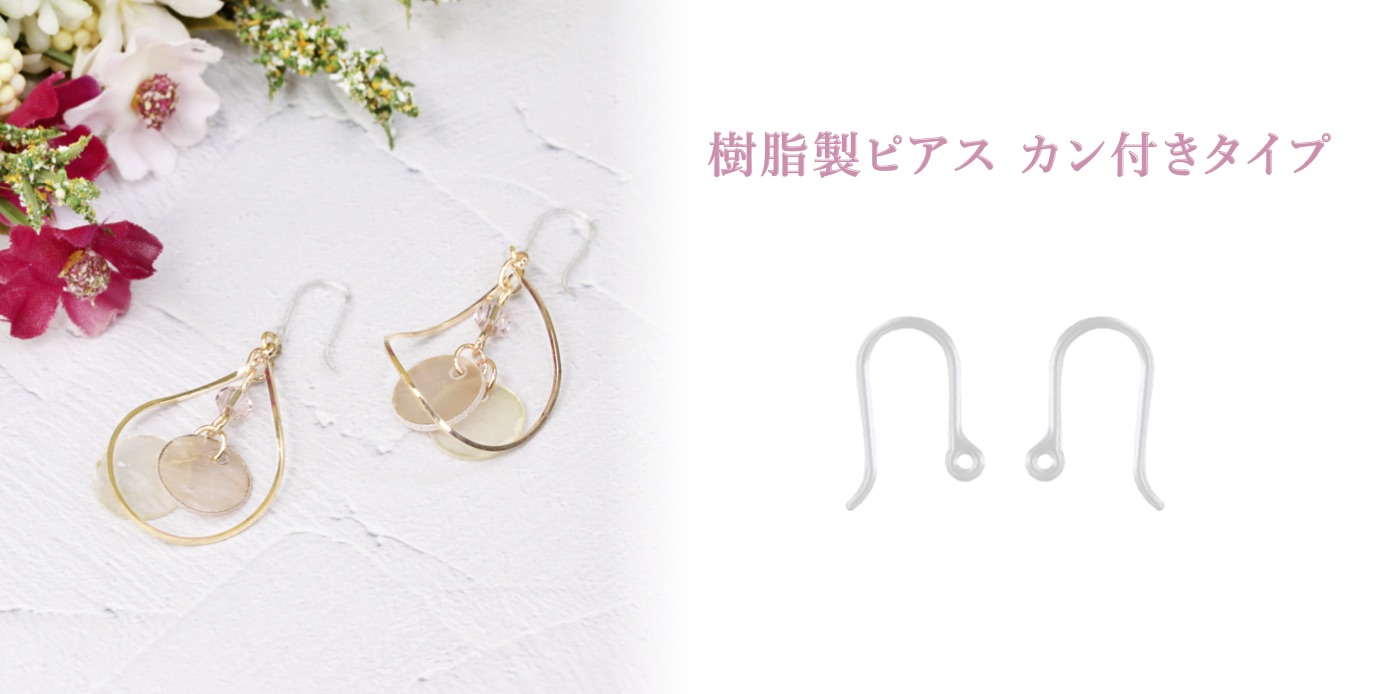 If you have a strong claim that the color is made of metal, or if you want to take advantage of the transparency of the motif, replace it with this earring!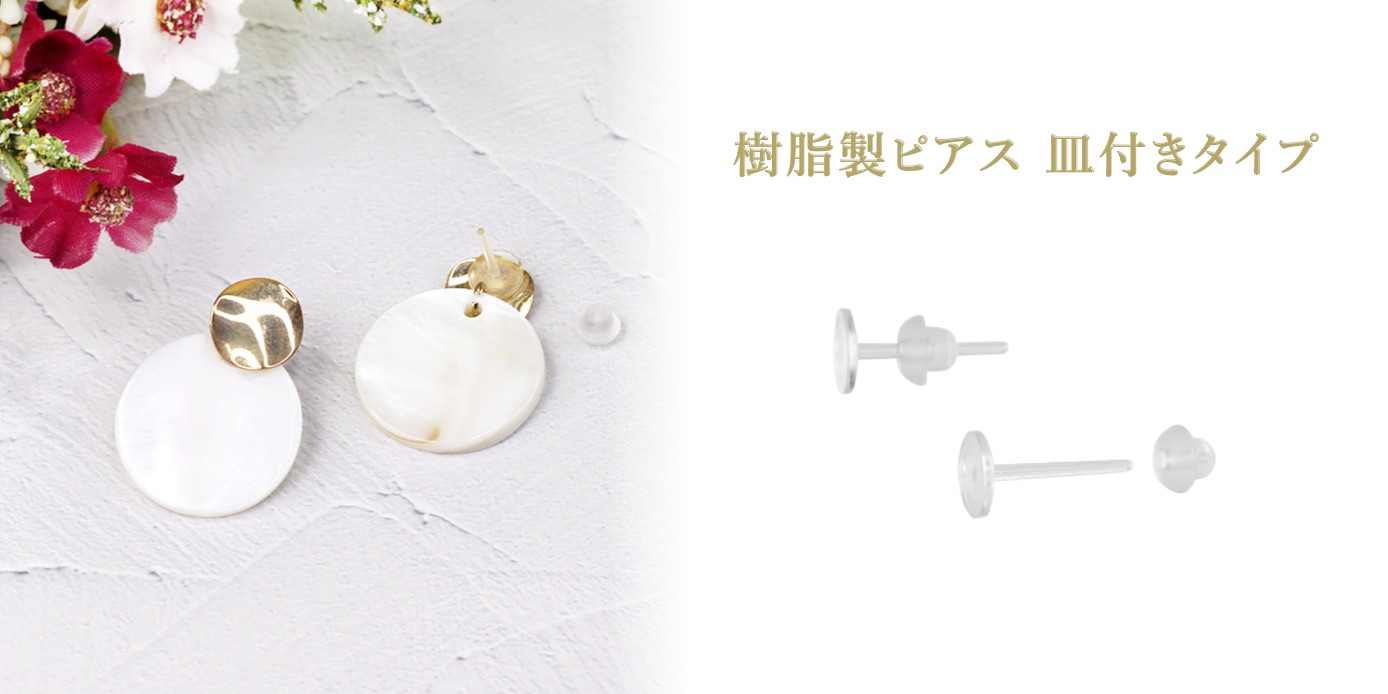 A type with a plate that is suitable for adhering to a large motif.
Excellent adhesion compatibility between the same resins such as acrylic motifs! The catch is made of silicon that is soft and easy to stop.

If you are concerned about the metal fittings on the earrings, we recommend the non-hole earring type.
Transparent and unobtrusive, it has a delicate, pierced look and a light feel.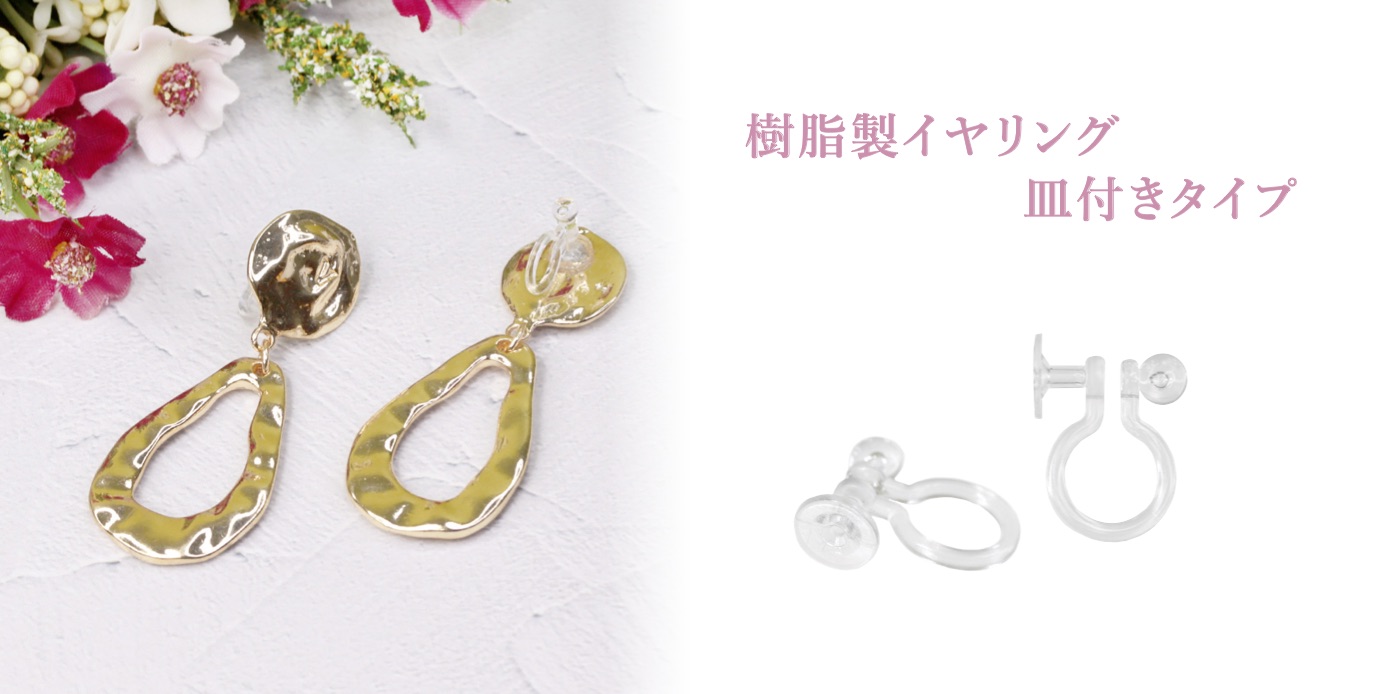 The large motif is transformed into earrings with a strong presence simply by adhering them to the plate.
There is no need to worry about plating peeling (fading), which is likely to occur with metal.