HOME
>
Products/Services
>
Original goods production
>
Product list
> Multi-stand ◆
2 Original goods production
*Reproduction of images is prohibited
Catalog No.: 5919
Multi stand ◆
It is a multi-purpose acrylic clip that you can put in your bag or pocket, or put notes and photos with stand parts!
The clip on the back is designed to rotate 360 ​​degrees, so it can be used for various purposes that general acrylic clips could not.
It is recommended to create a design for each anime character or sports player, put it in an aluminum vapor deposition bag and sell it secretly, or use it as a gift for capsule toys.
Product code
5919
body size
Clip part: W22 x H24
Material
Body: Acrylic
Badge part: ABS
Insert name
Possible (from single color to full color)
802
Features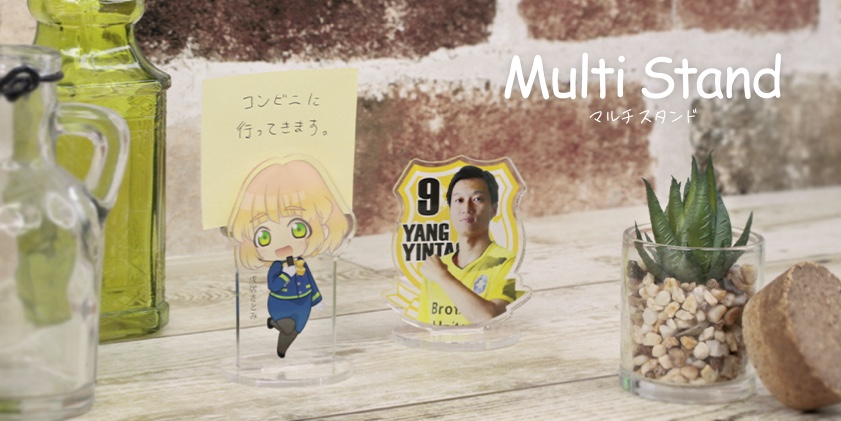 A multi-purpose acrylic clip that can be placed in your bag or pocket, or you can use stand parts to hold notes and photos.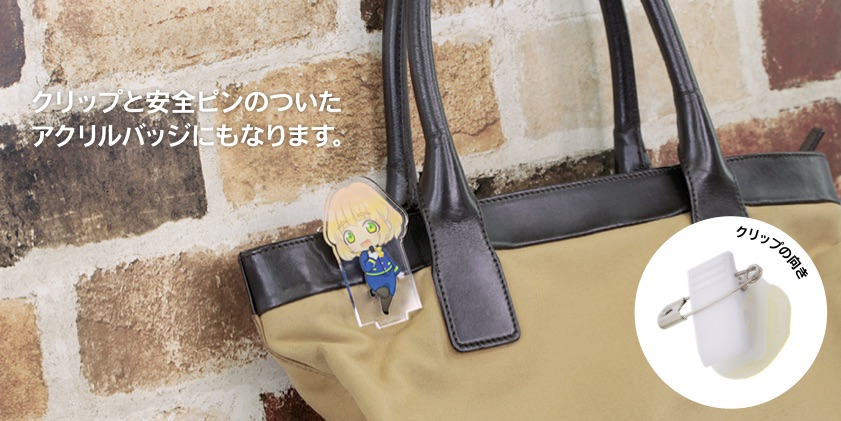 You can use the stand parts to make an acrylic stand, or clip the notes on the back.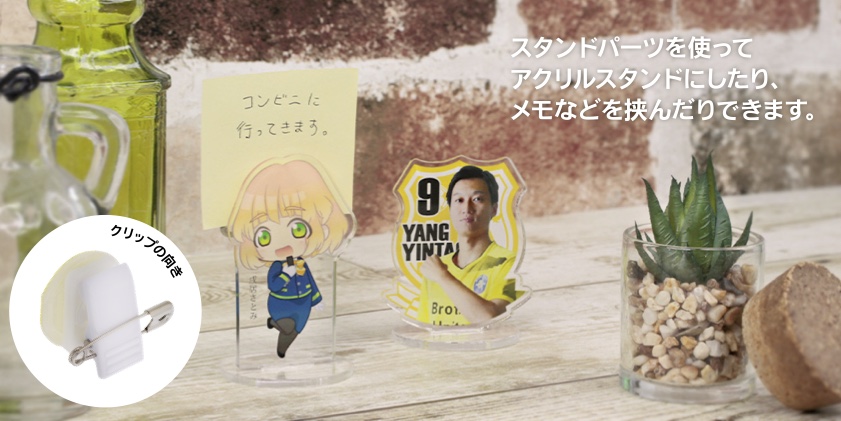 You can also use it as an acrylic clip by rotating the clip upside down.
Example of finished product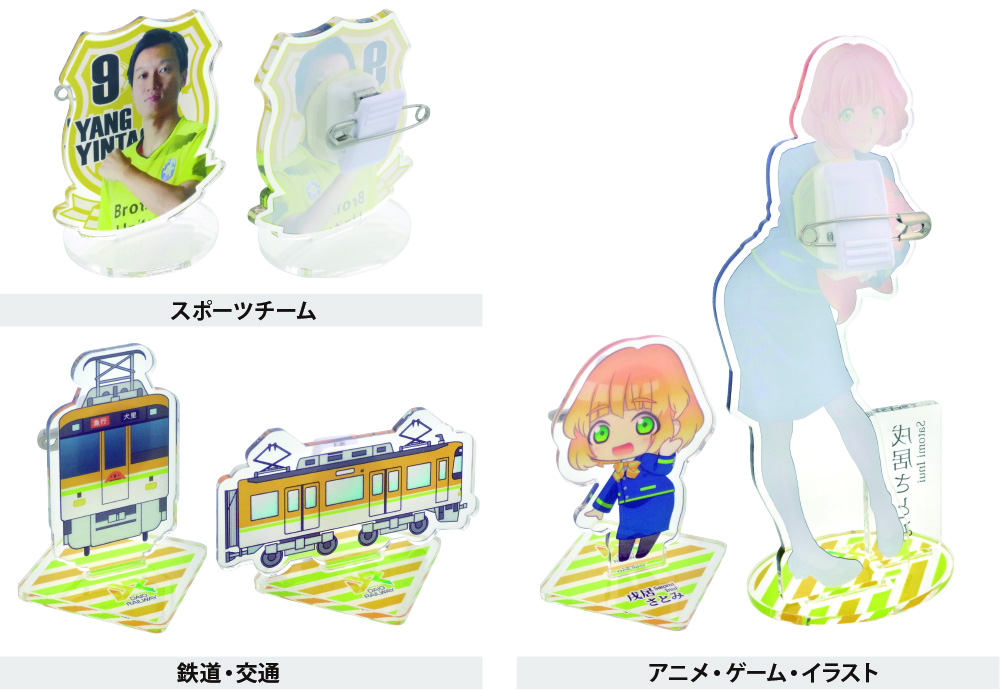 When you want to put a name or make an original design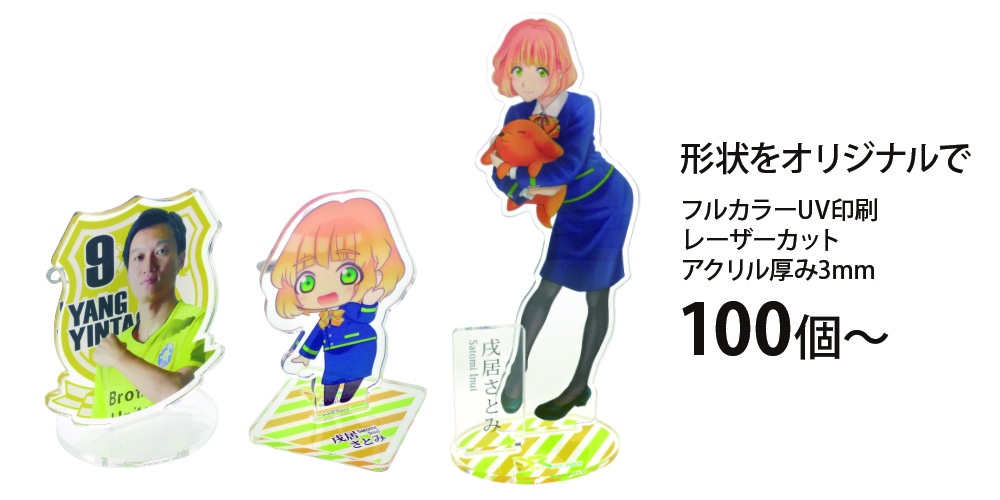 Original shape
Minimum lot: 100 pieces ~
Reference delivery time: Sample 2 weeks Mass production about 20 days
Acrylic thickness 3mm, laser cut


Print range/template

↓ Please download the template from here
It is a recommended size template that supports design production and printing work.

Works
Introducing the company that made this product!