HOME
>
Works
> Osaka Evessa
Example: Osaka Evessa
"Acrylic stand" for capsule toys that makes the most of the material photos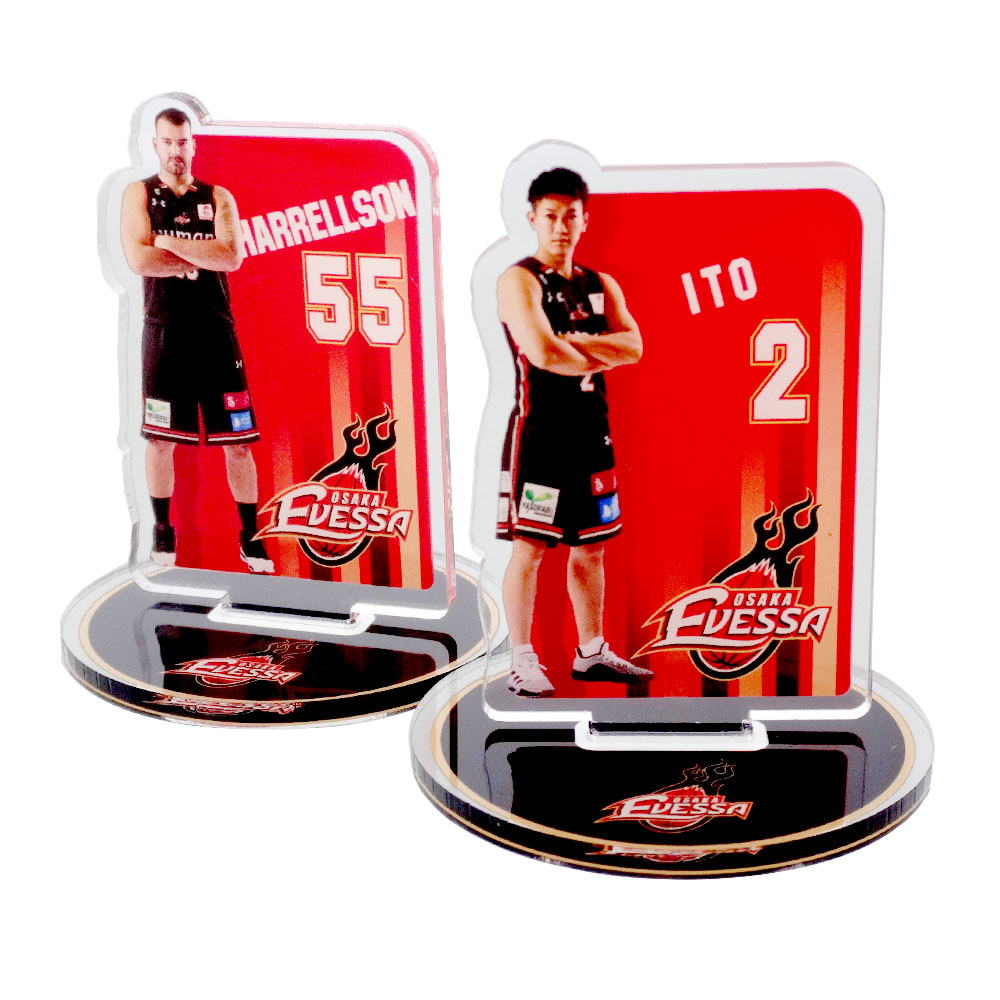 client

Craft and range

Processing method

Laser processing
Full color UV inkjet printing

Purpose of use/application

Set up at match venue
Goods for capsule toys

Delivery date

28 days

Minimum lot

100~
Order history
We asked us to increase the number of design goods that make use of the cool photos of the players in the lineup of capsule toys installed at the game venue. With a team color and uniform pattern as a motif, we proposed a capsule toy-sized acrylic stand for each player in a simple atmosphere, and it was adopted. Since it was an urgent project, we were able to make a special proposal such as design proposals and corrections, and we were able to successfully meet the delivery date.

We are happy that our fans have received a good reputation.
We will continue to propose new products and goods that meet your expectations.