HOME
>
Works
> Toyama Grouses
Example: Toyama Grouses
"Uniform type acrylic connection key chain" developed in 3 types of uniform colors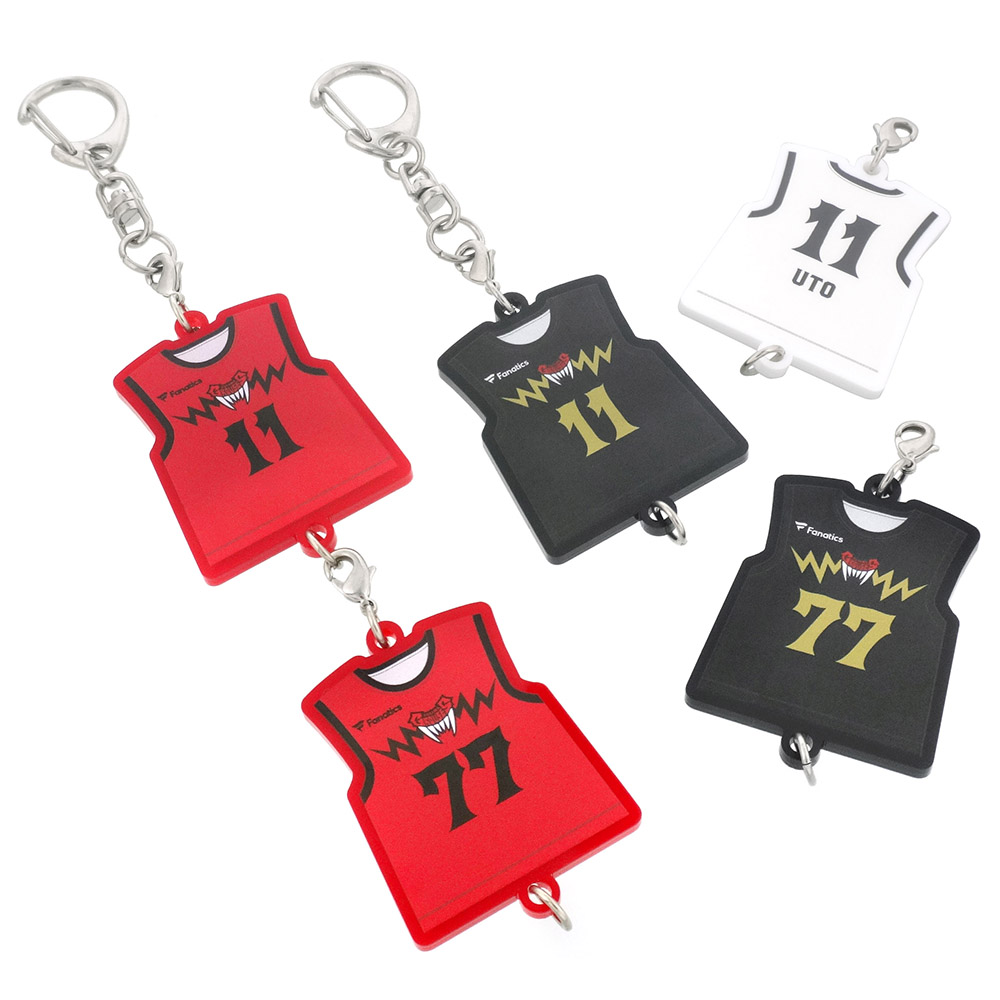 client

Craft and range

Processing method

Full color printing/assembly
PP bag

Purpose of use/application

Product sales at the match venue (capsule toys)

Delivery date

28 days

Minimum lot

100~
Background of the project
Original from Toyama GrousesDesign toothbrushWe are also using our company for commercialization of, and this time you were looking for an acrylic product that can be manufactured with high quality even with a limited budget.
Therefore, when I introduced a uniform type acrylic connection key holder that has been produced by other sports teams in the past, the team color of acrylic is white, red, and black instead of the transparent acrylic key holder that is common. I really liked the fact that it can be expressed in color, and we decided to develop designs for each player in the colors of home uniforms, visitor uniforms, and third uniforms.
We are very pleased that you are satisfied with the fact that you can handle such small differences in specifications and that you are within the budget.
We will continue to introduce original products that can meet the demands of a wide variety of small lots that can be developed for each player. Thank you for your cooperation.