HOME
>
Works
> Certified NPO United Nations WFP Association
Example: Certified NPO United Nations WFP Association
Providing pin badge goods to promote the "Red Cup Campaign" to eliminate hunger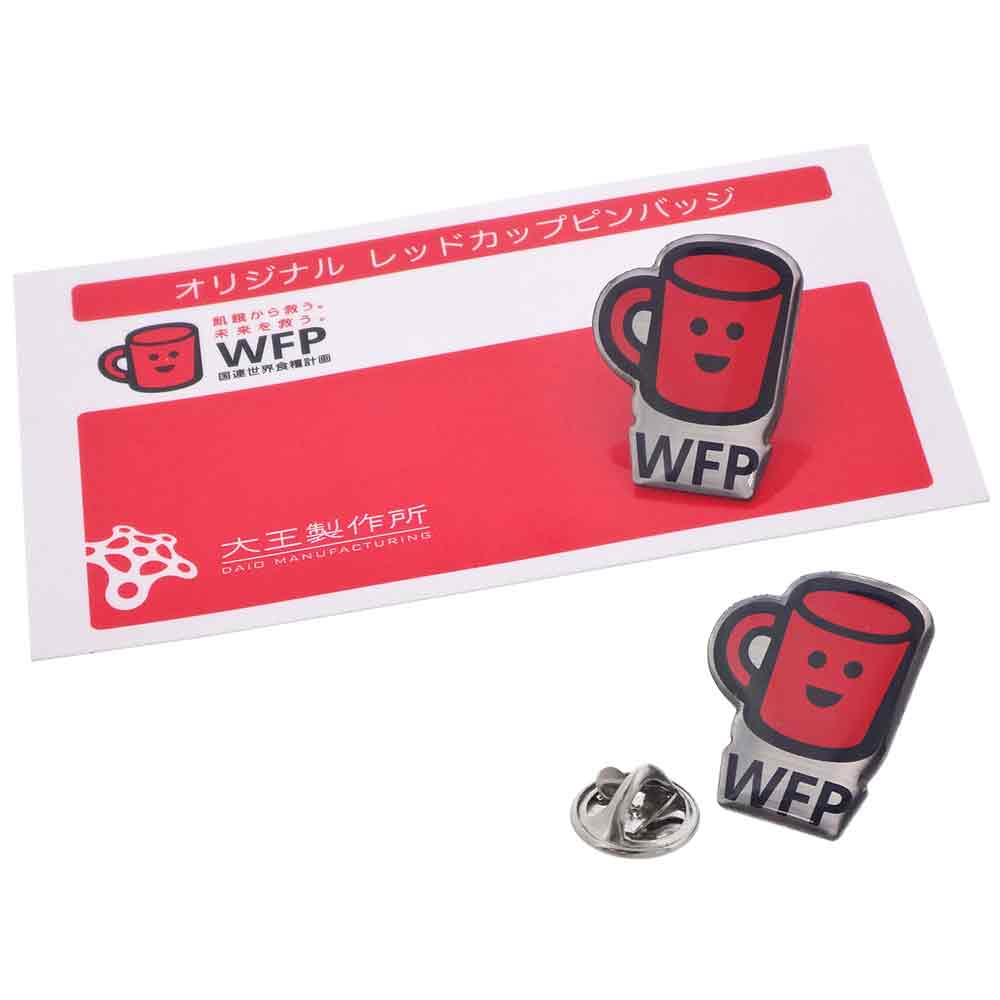 client

Craft and range

Stainless steel pin badge

Processing method

Silk printing potting process
Mount OPP bag

Purpose of use/application

As a souvenir to promote competitions, events and Red Cup campaign activities

Delivery date

40 days

Minimum lot

100~
Background of the project
In our activities, we would like to take advantage of the strength of producing original promotional goods and provide goods to companies that are doing SDGs activities and contributing to the community, and we would like to further accelerate social contribution activities, so we have voiced to multiple companies. After making a call, the United Nations WFP Association contacted us and we will be happy to assist you in our activities.
The United Nations WFP Association is Japan's official support window for the WFP United Nations World Food Program, the only food aid agency in the United Nations whose mission is to eliminate hunger. We provide school meal support for children who are living in Japan and for a large number of children who are unable to attend school due to poverty.
Red Cup CampaignA company that supports the Red Cup campaign has released a product with a campaign mark that uses the red cup used by the United Nations WFP as a container for school lunches.This is a campaign in which when you purchase a target product, a part of the sales is donated by the company.At Daio Seisakusho, in order to promote school lunch support of the United Nations WFP Association, we are providing goods for events and supporting activities with sponsorship.
This time, in order to promote the Red Cup campaign, we made a red cup pin badge as a souvenir for all the participants of the marathon event.