HOME
>
Works
> Shinano Railway Co., Ltd.
Example: Shinano Railway Co., Ltd.
"Acrylic multi-stand" that is ideal for promoting the new character "Remu Ueda"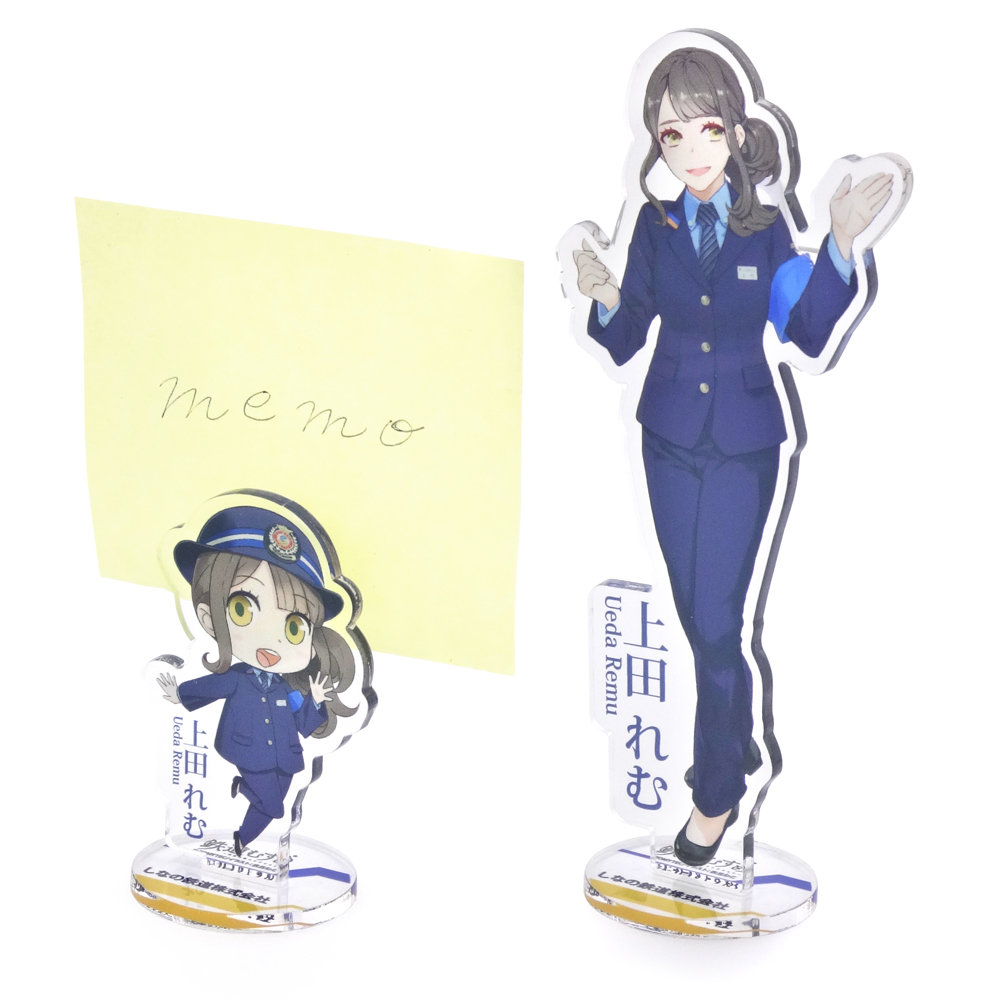 client

Craft and range

Processing method

Laser processing
Full color UV inkjet printing
Assembly processing

Purpose of use/application

Event product sales

Delivery date

20 days

Minimum lot

100~
Background of the project
"Ueda Remu", a railway daughter modeled after Shinano Railway's SRI tour operator and station staff, is a new character that just debuted in January 2021 and uses illustrations to promote the event. You were planning to sell the goods.
Therefore, I thought that the multi-stand, which can be used as a trendy acrylic stand and also has practicality as a memo stand, would be perfect for expressing mini-sized and life-sized character designs. It seems that it just matched the image of the person in charge, so it was adopted this time.
It seems that it was well received because it was picked up by many customers when it was sold at the event venue.He said that he would like to continue to enthusiastically plan related products, so we would like to propose original products that meet the needs of Ms. Railway.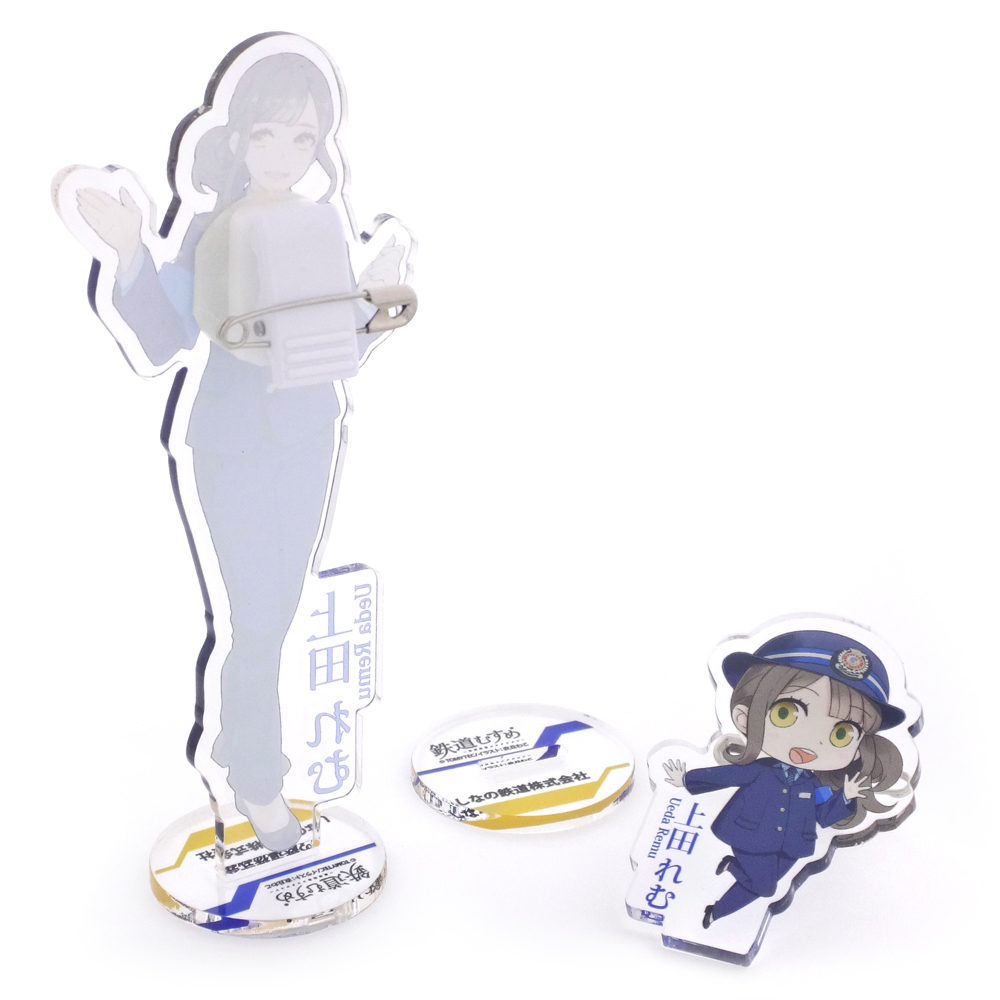 Products used