HOME
>
Works
> Interview: Maruta Shoten
Interview: Maruta Shoten
Miniature strap of discerning sandals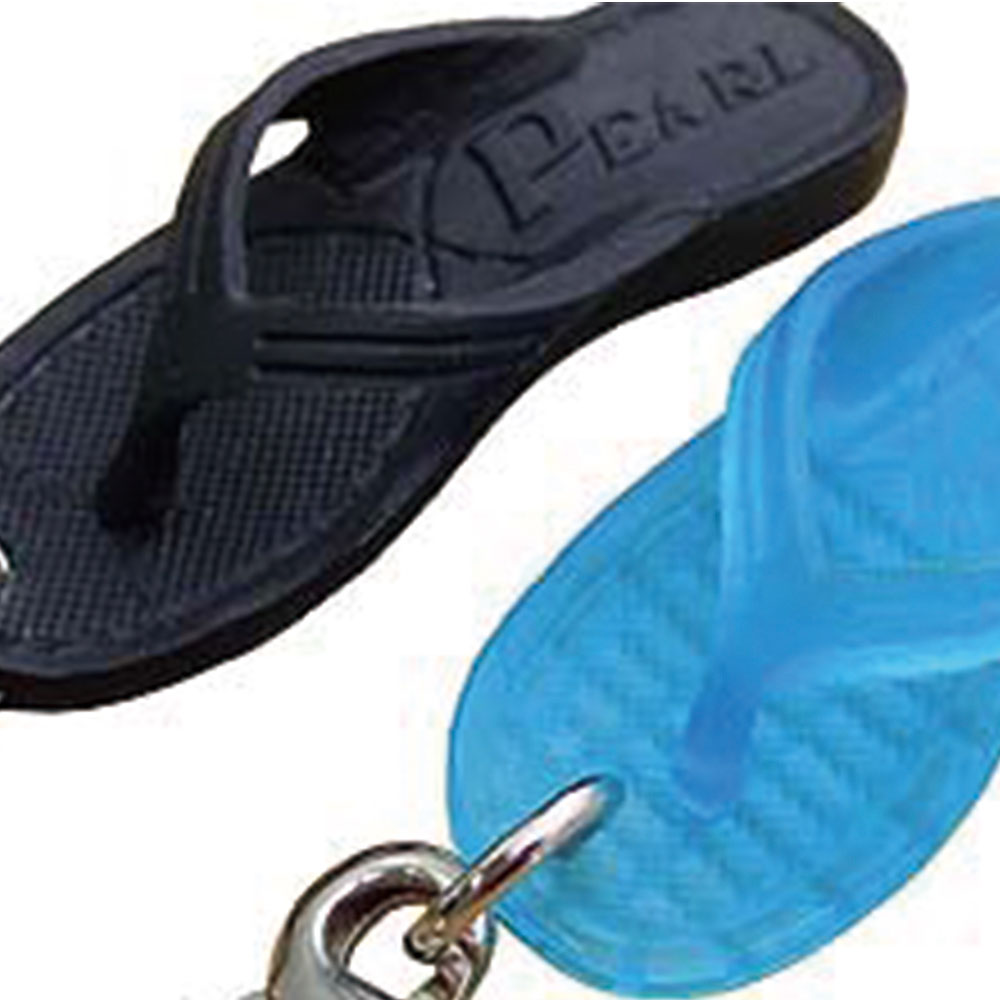 client

Maruta store

Craft and range

Figure straps
Planning/Production

Processing method

Injection molding

Purpose of use/application

Merchandise/Novelty

Delivery date

90 days

Minimum lot

1,000~
Could you tell us how you started product planning?
This strap is a miniature sandal called "Gyosan". Originally, it was mainly used by those who are engaged in fisheries in Ogasawara, so it is called "sandals for fishermen", or "Gyosan" for short. It was popular as a non-slip sandal, and later became popular with surfers, divers, hula dancers, and anglers who also focused on grip strength. In recent years, the number of fans in the entertainment industry has increased, especially Mr. Ono, the leader of Arashi, has patronized me, and he has been introduced many times in the program.

Our company is opening Japan's first Gyosan specialty store "Gyosan Net" to spread the goodness of Gyosan to the whole country, and we are working toward the day when Gyosan school exceeds Besan school. So, I decided to make an original product for everyone who wants to become a Gyosan fan and who wants to become a Gyosan fan. Taking advantage of the fact that it is difficult to slip, we have made a meaningful project as a charm item.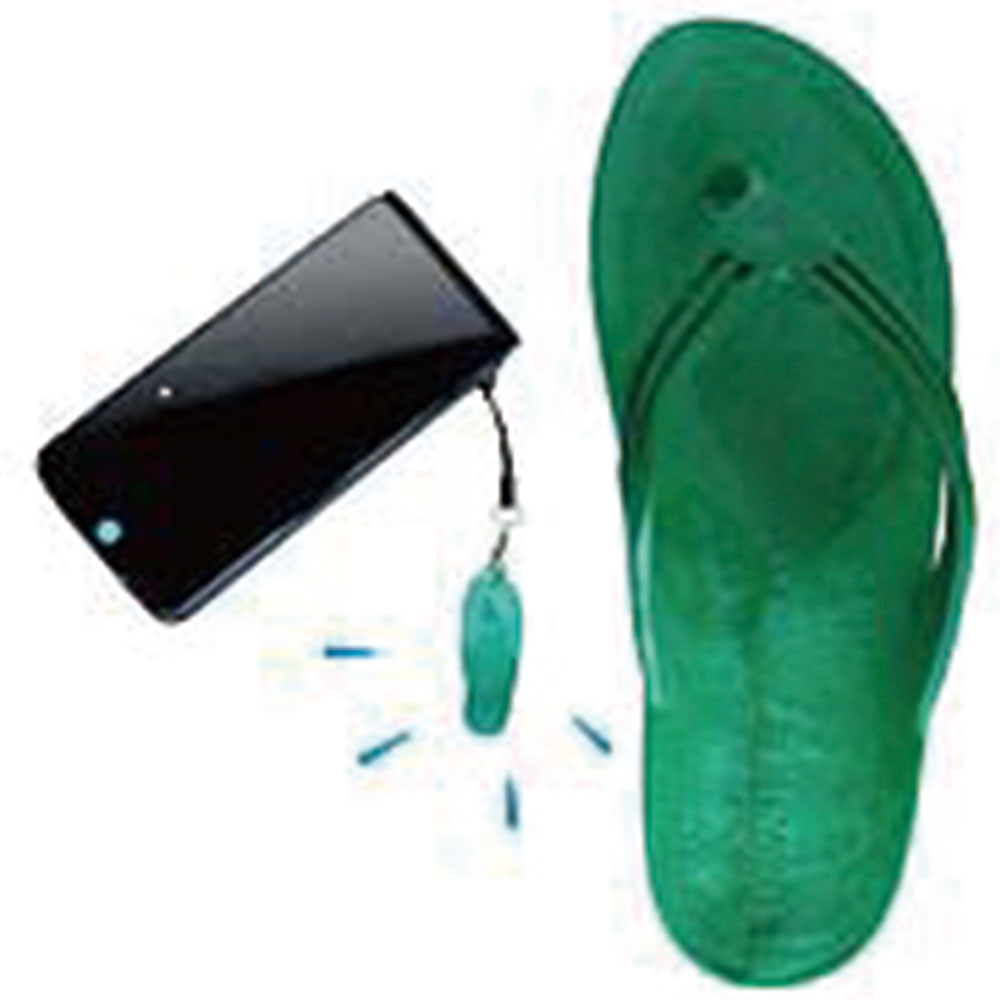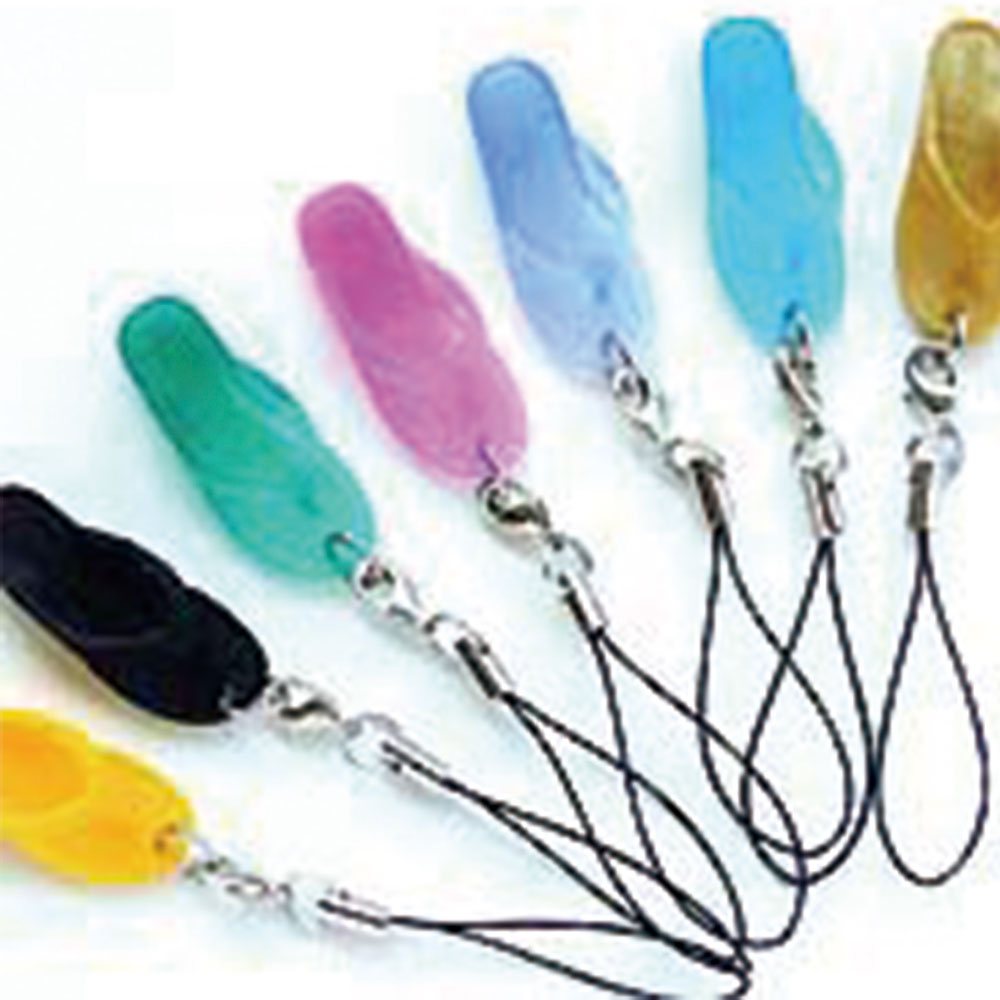 Product focus
The characteristics of Gyosan are the practicality of being sturdy, non-slip, and comfortable to wear, and the beauty of its flowing form. I wanted to express the unique shape that produces this function and quality as faithfully as possible even with a miniature strap. The point of commercialization is the reproduction of features such as the grip shape on the back, the PEARL and GYOSAN logo, the smoothness of the sole, and abundant color variations. Initially, we planned for XNUMX cm size, but Daio Seisakusho recommended XNUMX cm size in consideration of reproducibility and texture, so at XNUMX cm we started trial production before production.

Due to the structure of this miniature sandal, injection molding using a mold was recommended, so investment in the mold cost became one of the deciding factors for commercialization. If that happens, it is reassuring to see how accurately the product will be finished before actually investing in the mold. This time, before the production of the production mold, we asked you to make and submit an inexpensive modeling trial and confirm that the image of the product was close to the production level.