HOME
>
Works
> Interview: Sakura Nabe Nakae
Interview: Sakura Nabe Nakae
A pass case designed from the image of "horse" and "sakura" from the cherry blossom pan of our shop's signature product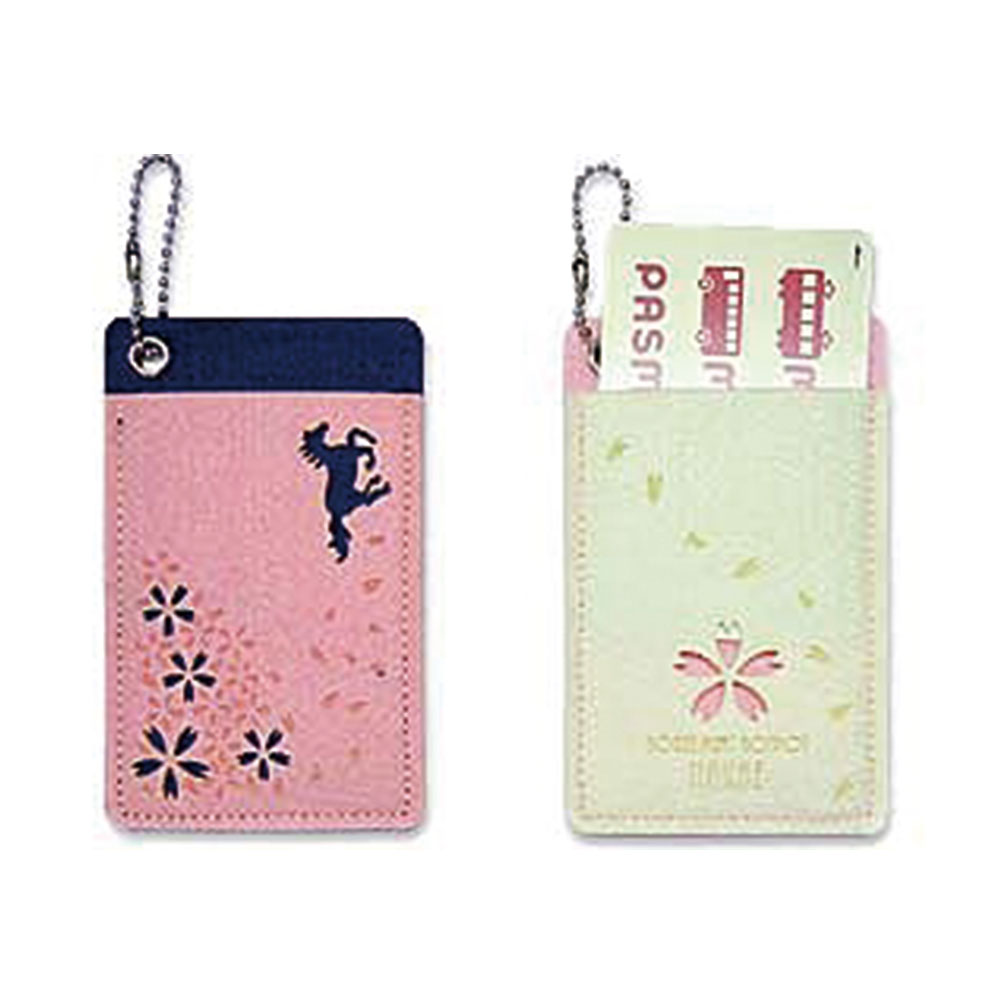 Craft and range

Felt pass case
Planning/Production

Processing method

Sewing process + laser marking

Purpose of use/application

Gifts for visitors

Delivery date

45 days

Minimum lot

500~
I would like to ask about the plan outline
Our restaurant was founded as a restaurant of "Sakuranabe", a local cuisine of Tokyo, and thanks to this year, we were able to celebrate our 110th anniversary. With that feeling of gratitude, we decided to hold an event to give thanks to our customers. Held once every 110 years, "Historical Eating and Drinking XNUMXth Anniversary Course", holding a dinner party for customers who cooperate with our suppliers of ingredients carefully selected by our shop, and , We planned a gift for your visit.

I originally met with Daio Seisakusho at a workshop for managers in Taito Ward, but I thought that it was a positive and motivated company, because not only executives but also executives participated. I was told that there was a novelty recommended in the afternoon at such a tip, and I consulted with the novelty of this commemorative project.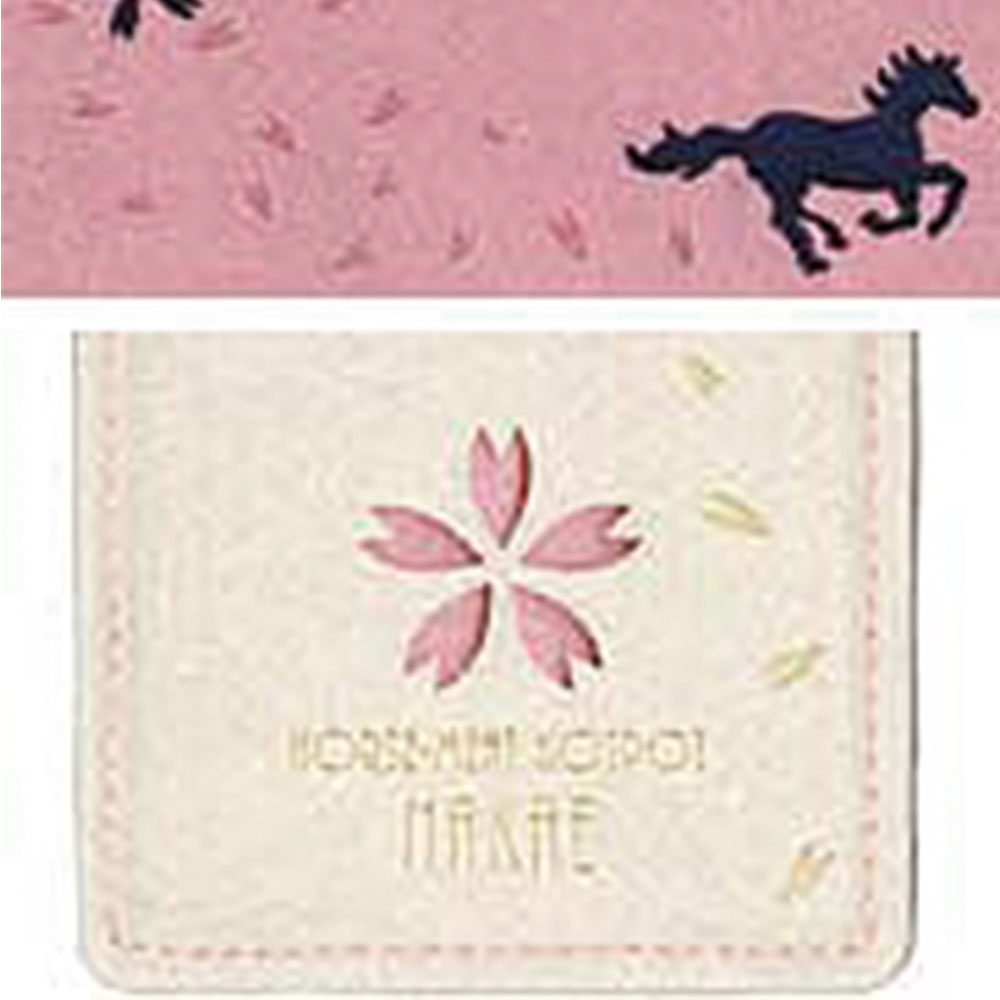 I would like to ask you about the particular points of this product
From time to time, novelty goods may be more self-sufficient or more advertising-oriented than the customer who receives them. What we have been aware of for this novelty is that we want to make it a product that can be used for a long time, does not interfere with our daily lives, and yet allows us to remember the store casually. Therefore, we aimed to create a product that has a sophisticated design and is designed to be used by those who receive it.

From the items proposed by Daio Seisakusho, we chose a felt pass case that can be used by a relatively large number of people. We designed the images of "horses" and "sakura" from the cherry blossom pan that is our signature product, and were particular about how to show them. In selecting the engraved pattern and felt color, we were able to immediately deliver a prototype of multiple patterns, and it was easy to get an actual image.

After the product was completed, we asked the shrine to hold a prayer. We wish you all the happiness of our customers and those who support us.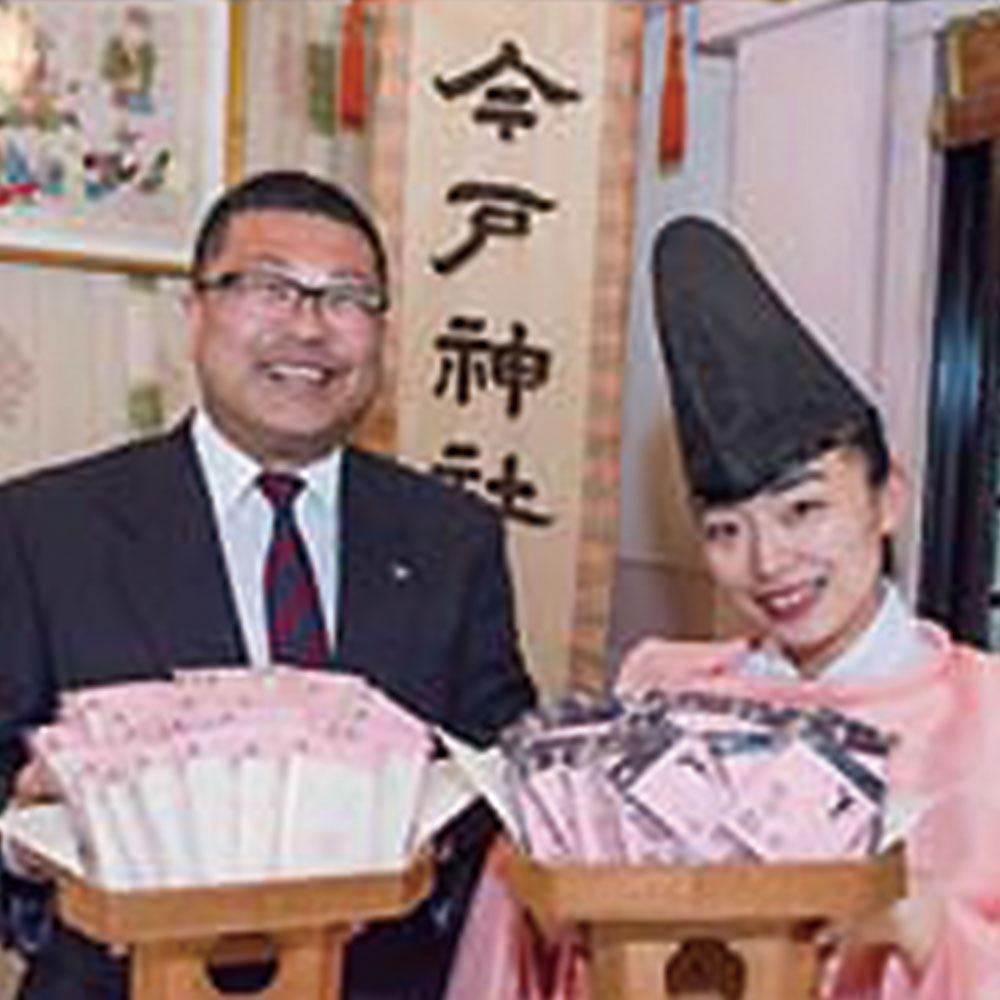 About our correspondence and future requests
The time from consultation to proposal was short, and the sample was submitted immediately. He kindly explained the series of processes until the product was completed, and I did not feel the stress of time during the delivery period. Also, it was easy to get a good idea of ​​the budget by having several budget patterns created, so I think that we were able to proceed smoothly.

When praying for Kachimochi, we would like to thank you for transporting, installing, and carrying out the products to the shrine, and even attending the prayers.

Mr. Daio has a world view on a different dimension than our company, so we hope that you will come up with unexpected suggestions in the future.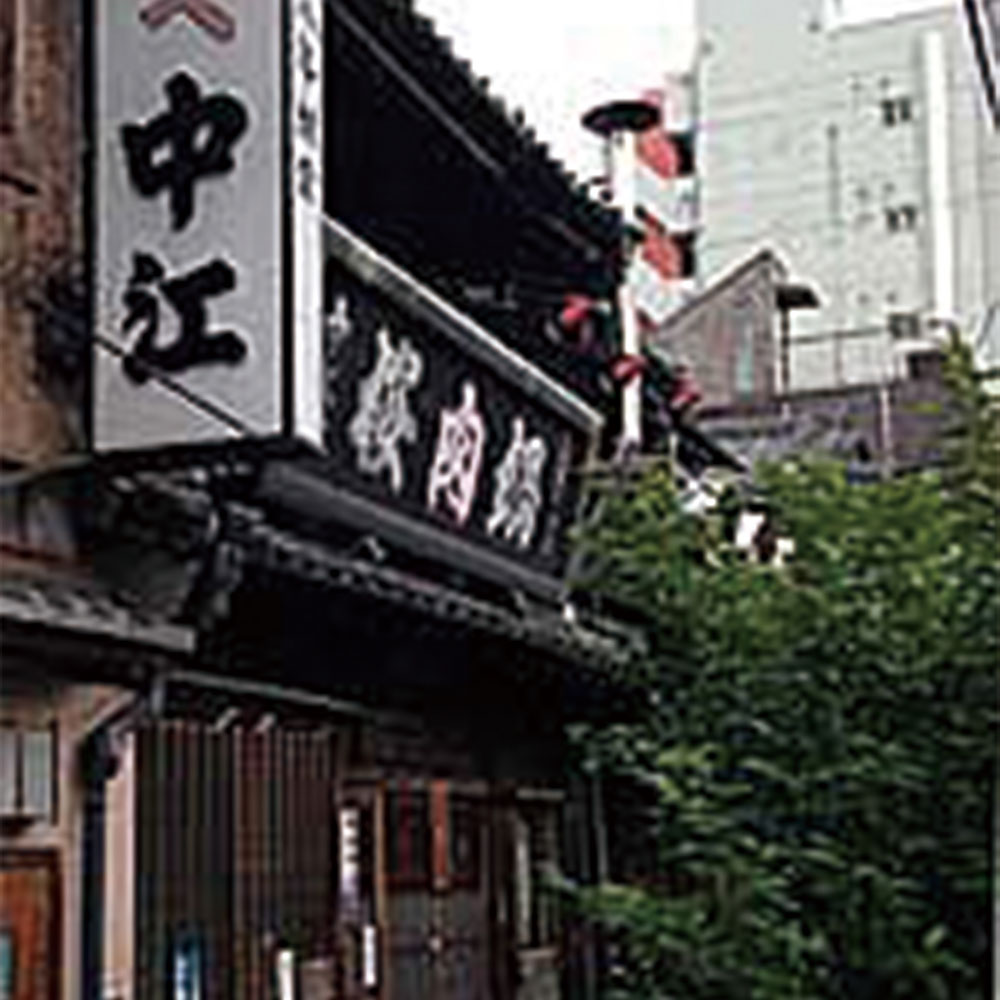 Products used