HOME
>
Works
> Interview: TDK Corporation
Interview: TDK Corporation
Screen cleaner cloth using original image illustrations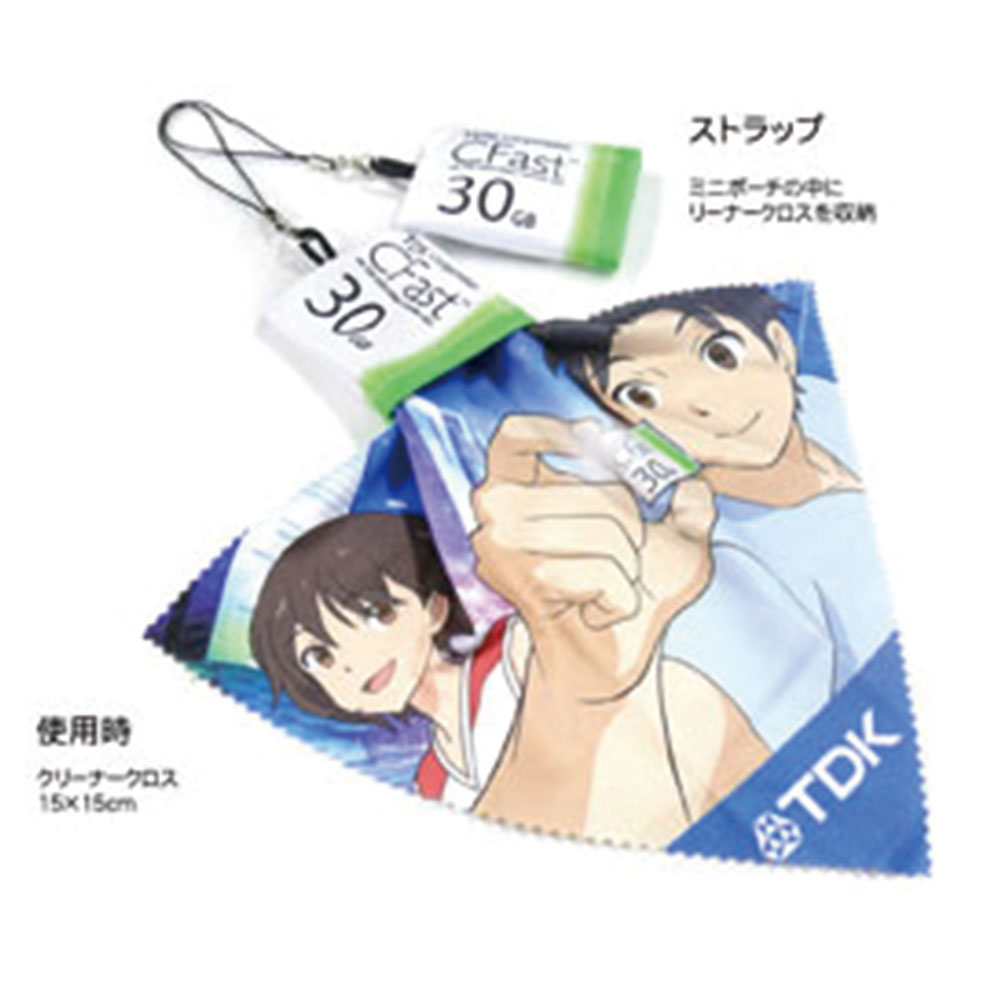 client

Craft and range

Cleaner cloth strap
Planning/Production

Processing method

Sublimation transfer printing and sewing processing

Purpose of use/application

Distributed at the exhibition

Delivery date

45 days

Minimum lot

1,000~
We would like to ask about the circumstances behind your request.
In the past, the novelty distribution for exhibition distribution was centered on stationery, but as we began to consider the development of products with a different atmosphere, the utilization of the few anime-like contents that we have has become a hot topic. , This was linked to the information of the cleaner cloth strap produced by another animation title that was previously proposed by Daio Seisakusho, and this time it became a concrete commercialization flow.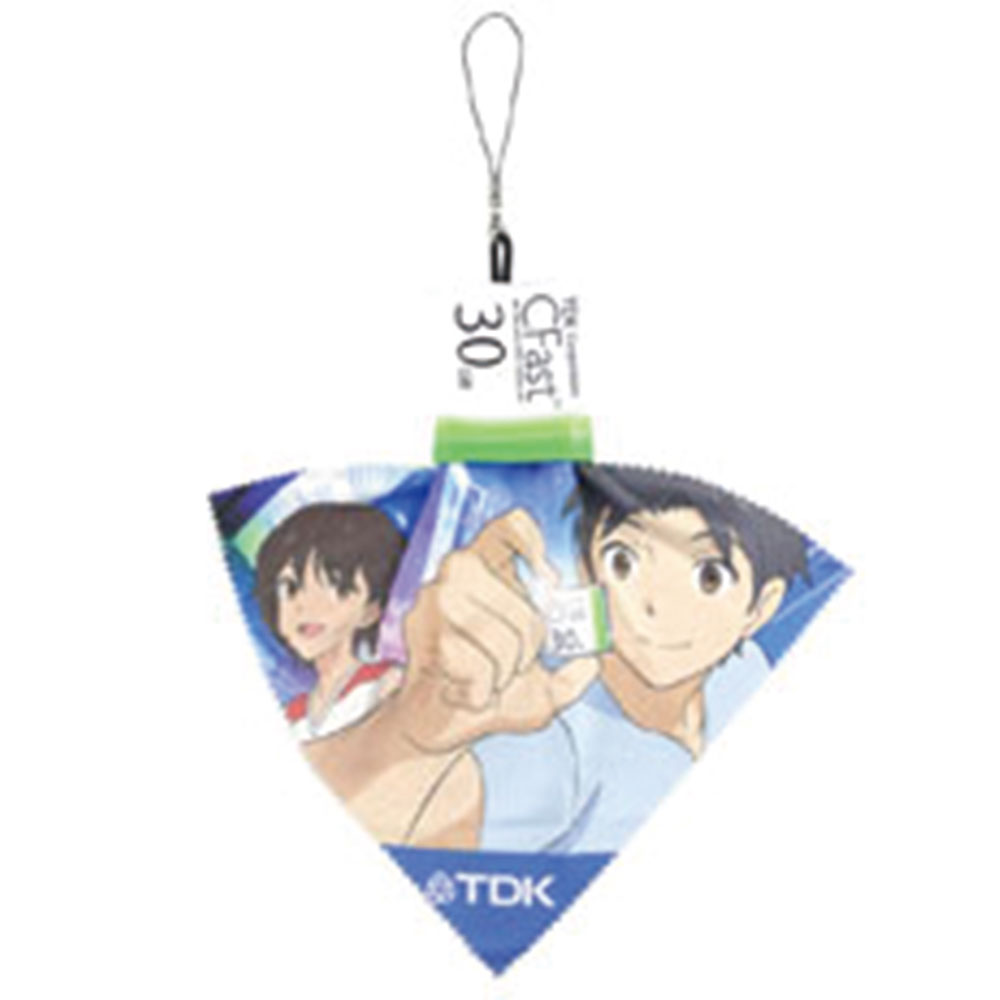 What are the particular points of the product?
At the design proposal stage, the image of CompactFlash, which is one of our products, was used as the bag part, and the whole picture was crossed, which was very popular in the company.
Before I asked for a sample, I also gave me a concrete image of the product, so the image of the product was easy to come up and it was a very practical product while there were many LCD screen devices at the site, so it is a story to commercialize Went all at once.
Do you have any impressions when you ordered from us this time?
At the stage when the prototype was put out, it was quite popular with each person in charge of the sales department, and especially for young people, there is an impact that conventional novelty products do not have, and there are voices that we can not wait for mass production.
We are very much looking forward to the distribution at the exhibition after this spring.