HOME
>
Works
> Interview: TDK Corporation
Interview: TDK Corporation
Genuine leather notebook type iPhone case using original image illustration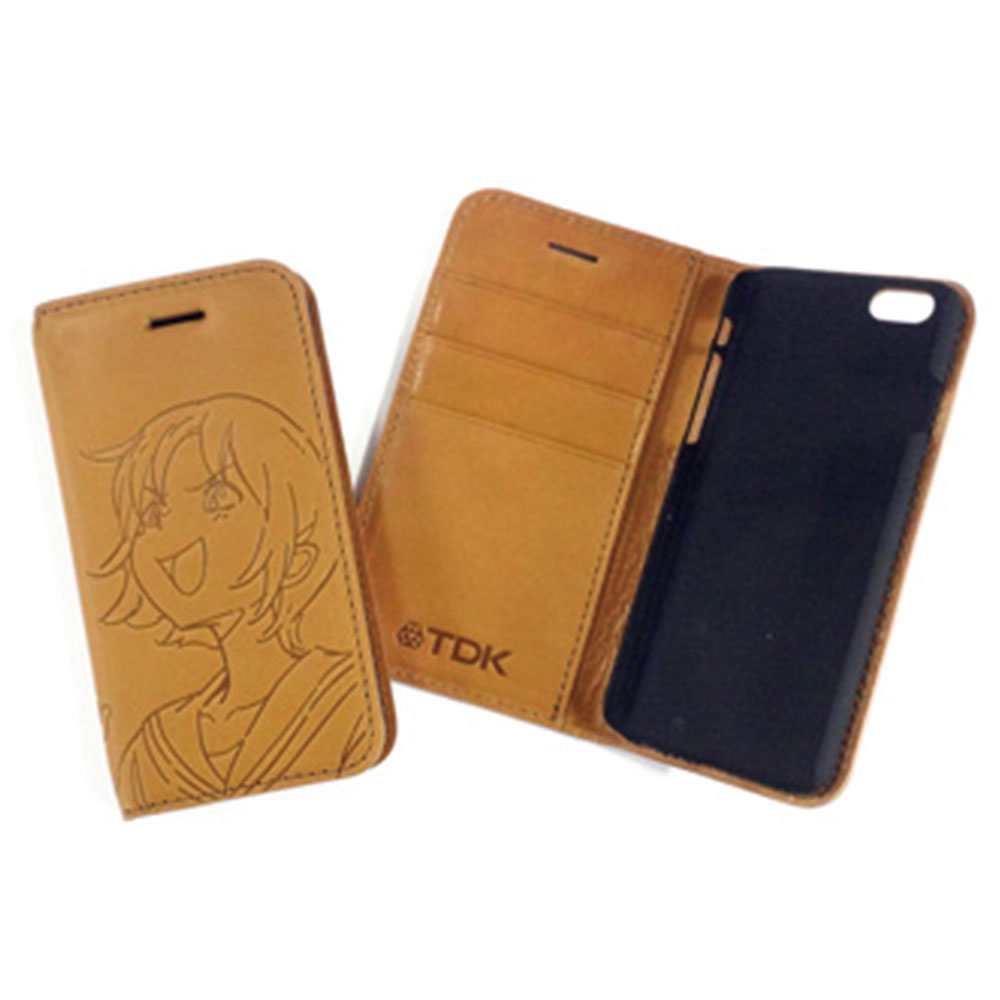 client

Craft and range

Genuine leather pressed notebook type iPhone case
Planning/Production

Processing method

Blanking

Purpose of use/application

Distributed at the exhibition

Delivery date

90 days

Minimum lot

500~
I would like to ask about the outline of the plan leading to commercialization
Among the proposals for some novelty products, we narrowed down the target for iPhone cases with products that are closely related to our main business of electronic components.

Since ready-made products are already out in the world, I wanted to create something unique, so I took it home as a novelty item for my work and aimed for a product that would attract the attention of my family.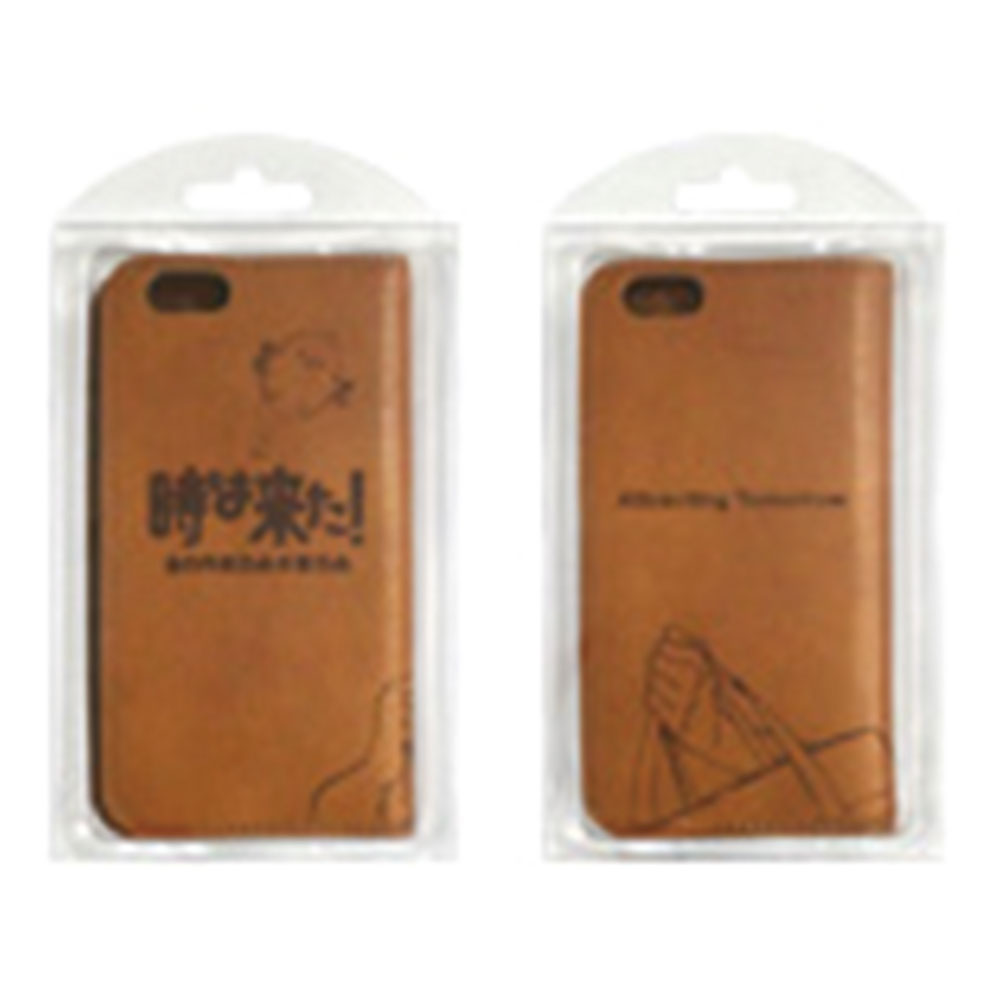 What are the particular points of the product?
Cleaner cloth strapHowever, I wanted to use the character I used to create a product with a texture, so I decided to use leather and process it in the direction of bare pressing instead of printing.

We carefully designed the patterns and messages, and made them in 4 patterns so that overseas customers can be aware of them in Japanese, English, and Chinese.

At first, the design did not come out clearly, but after several trials, we were able to finish it with the unique texture of genuine leather.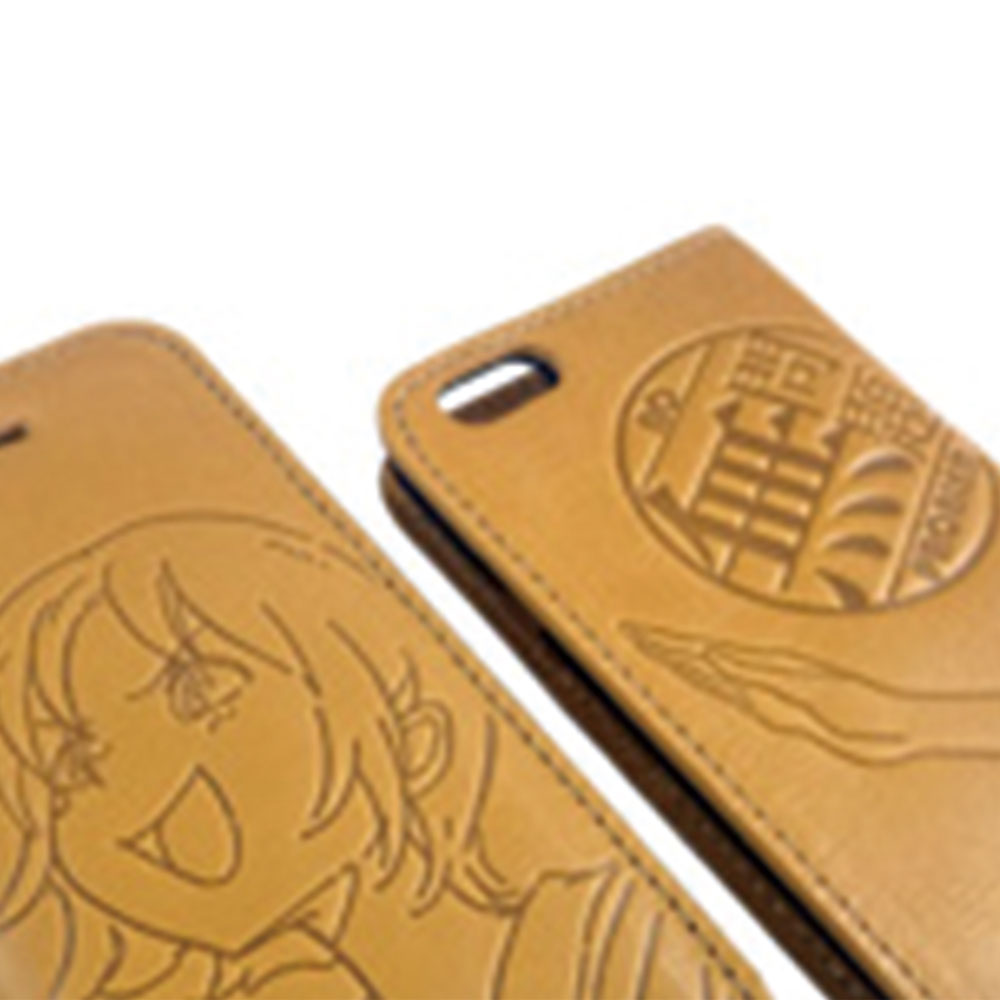 Do you have any comments about the fact that you are happy to request us?
When I started distributing it at the exhibition in November, I was very pleased that the goods I asked for last time were still very popular, and other business departments within the company were asking for it.

We look forward to your cooperation in the production of novelty products with a high impact.