HOME
>
Works
> Interview: Hyogo Prefecture Horse Racing Facility Usage Association
Interview: Hyogo Prefecture Horse Racing Facility Usage Association
Commemorative goods for women's events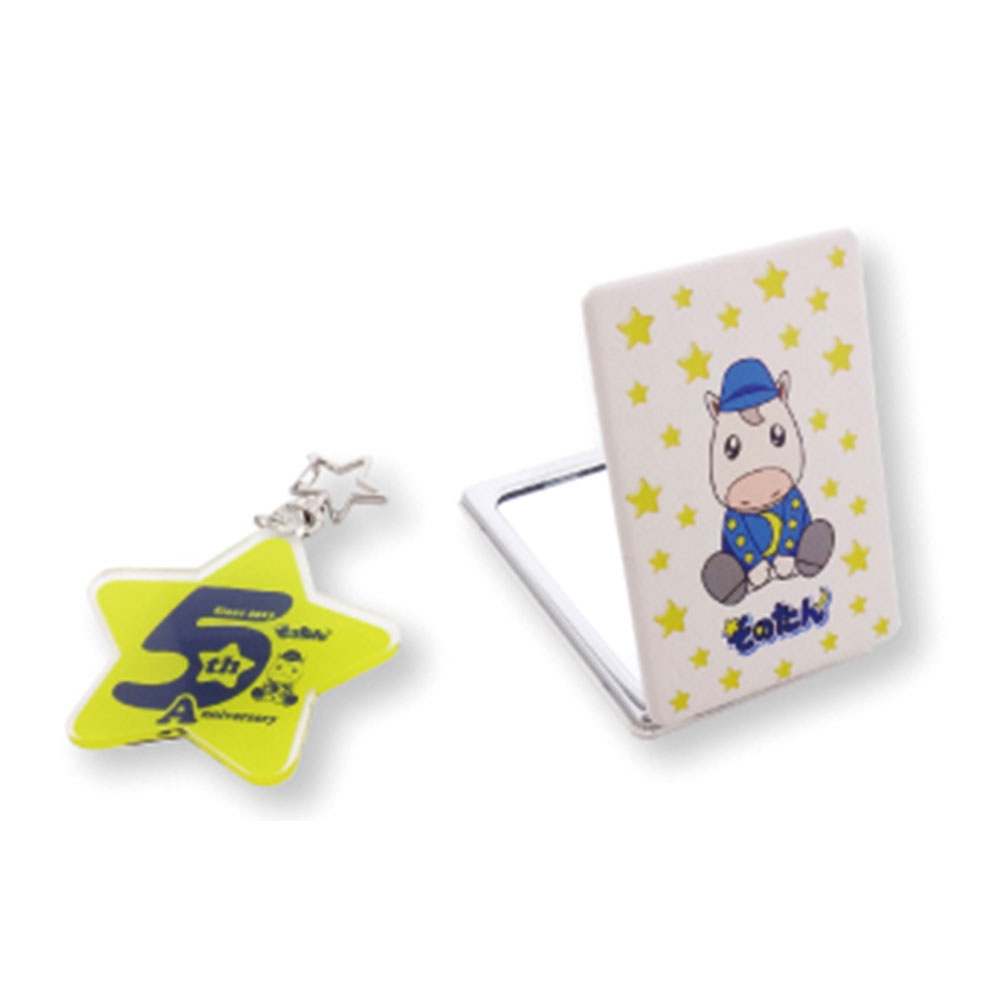 client

Hyogo Horse Racing Facility Usage Association

Craft and range

PU (synthetic leather) compact mirror
Acrylic keychain
Planning proposal/production

Processing method

Compact mirror...Full-color printing on one side
Acrylic key chain... Full color printing + laser cut

Purpose of use/application

original character" That Tan ] As a women's goods

Delivery date

25 days

Minimum lot

100~
We would like to ask you about the opportunity to get to know us and the outline of the project.
The compact mirror was enthusiastically introduced as it is a recommended new product that can be made from a small number and has a high-class feeling.

Just two months later, I was planning an event for the 2th anniversary of the birth of the official mascot character "Sonotan" of the Hyogo Prefectural Horse Racing Association Sonoda Racecourse and the Night Game Women's Association.

It was also attractive that the printed surface was wide and that "Sonotan" could be expressed in a cute and cute way, which led to the production of goods.At the same time, I was planning an acrylic key chain, and I was looking for a place where I could request production, so I was able to talk about that, and I was very grateful that it was possible to tie them together.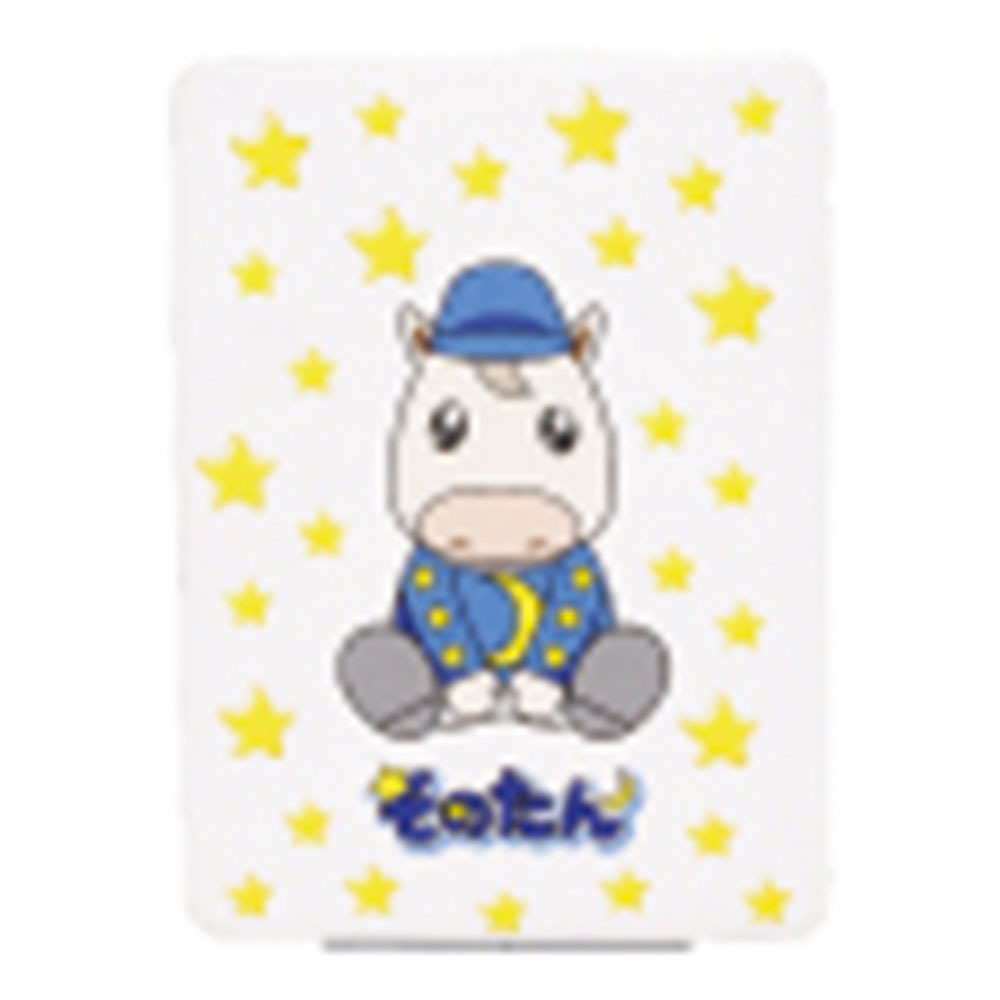 Do you have any particular points about the product?
I was thinking about "goodies for women", so I asked for "pretty design" for the mirror.

"Sonotan" is a character who has a lucky star in his palm, so I tried to make it even more cute by increasing the number of stars around that tan while looking at the images and print samples I received.

Acrylic key chains had a star-shaped charm part from the planning stage, but there was a star-shaped hook in the key chain lineup of Daio Seisakusho, so I thought that it would be very cute if combined with that, so a sample With the cooperation of us, we repeated the examination several times.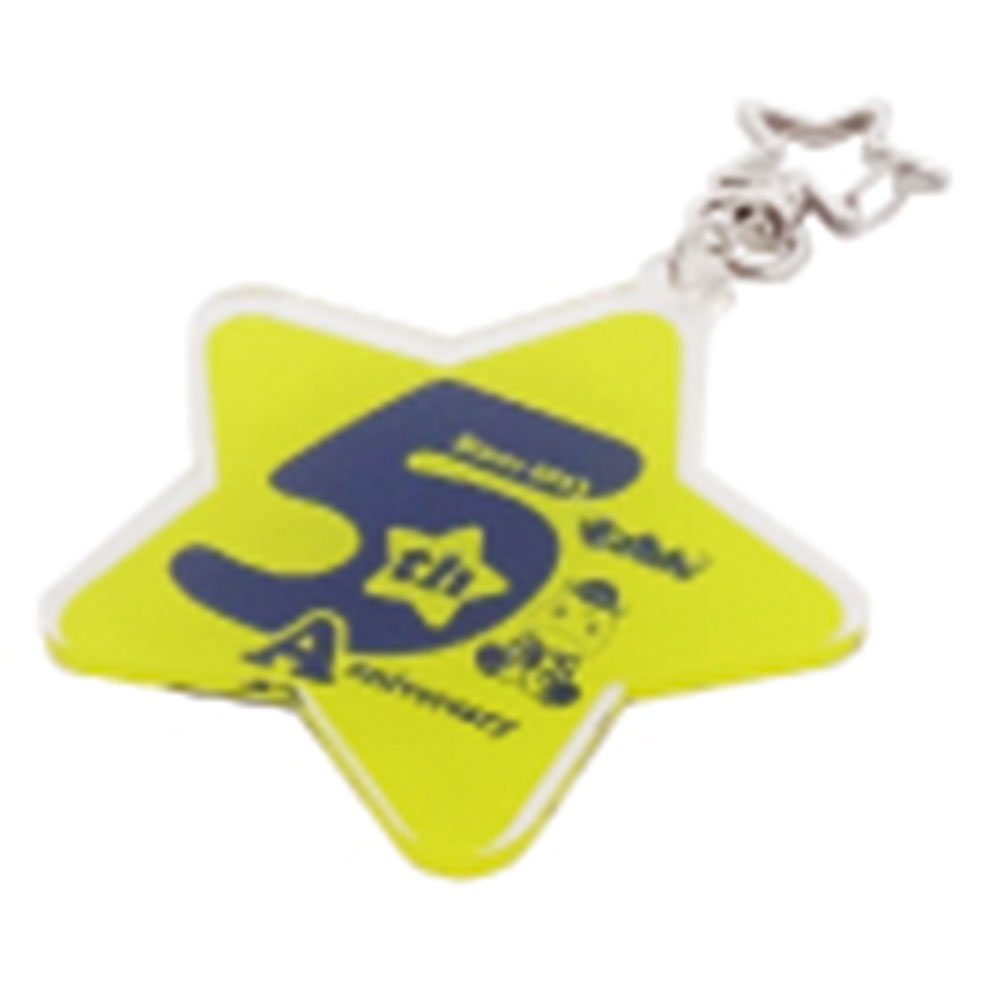 Do you have any requests, impressions, or expectations in the future?
After the specifications were decided from the prototype, the mass production speed was fast and we were able to respond smoothly.

I was looking for a product that could be made within a fixed budget, so it was good that I was able to introduce a product that fits the desired price on the spot at the time of hearing.We hope that you will continue to introduce small lot products for events and products that meet the needs of targets such as those for women.
Products used