HOME
>
Works
> Interview: Chiba Subaru Motors
Interview: Chiba Subaru Motors
Asobotan with a completely original design from the base felt to the cloth pattern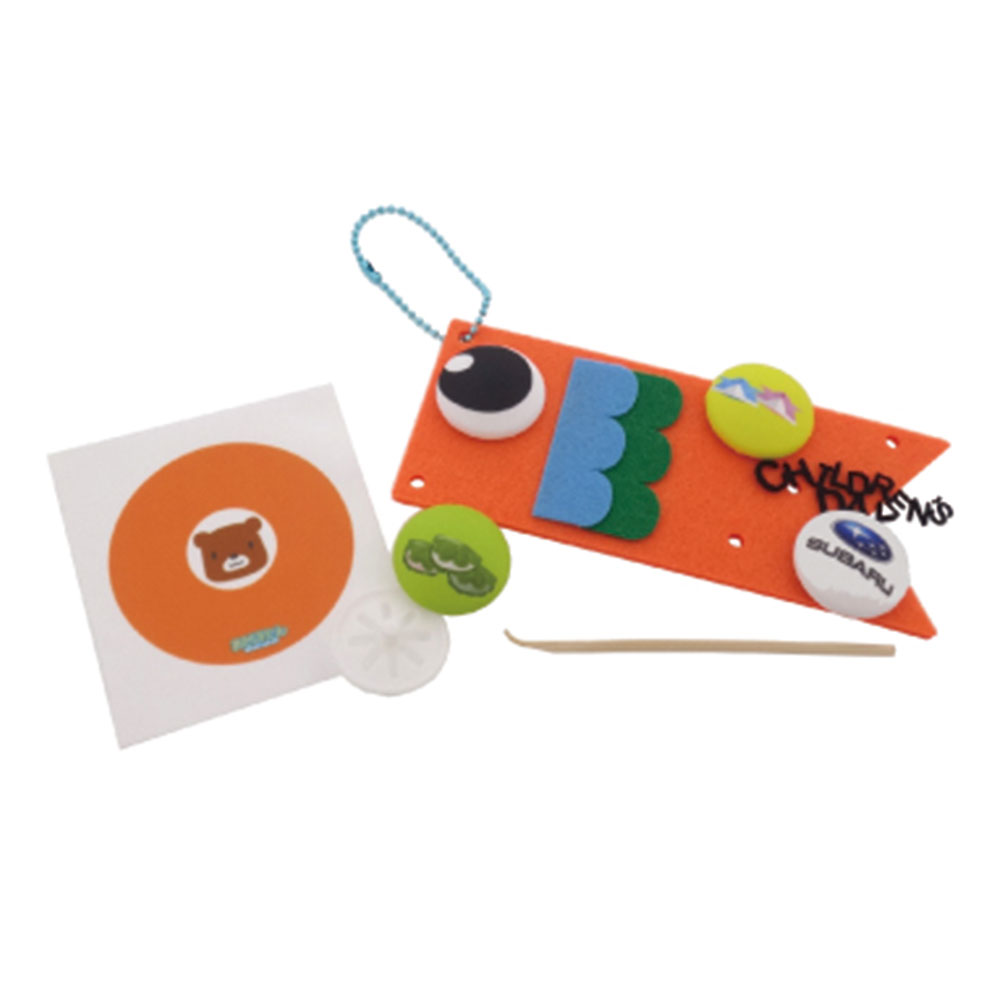 client

Craft and range

Planning, design, production, dispatch of lecturers

Processing method

Button: injection molding
Felt: Laser cut

Purpose of use/application

Children's Day Workshop Event Held

Delivery date

45 days

Minimum lot

100~
We would like to ask you about the opportunity to get to know us and the outline of the project.
There are many customers who come with children, and we are always looking for experience-based products that allow children to enjoy their waiting time during business meetings.Event bankThrough, I learned that Daio Seisakusho is developing a product for workshops called "Asobotan".

Therefore, it was already sold as a kit during Halloween last year.Asobotan Halloween Kit We held a workshop and received a favorable reception from our customers.

Not only the cloth pattern, but also the base felt can be made in a small lot with the original color and shape, so we asked us to hold a workshop with an original design for spring this time.

In addition, when a request was made for the schedule to hold workshops at a total of 4 stores over 8 weeks, Daio Seisakusho dispatched a lecturer to facilitate the workshop event management on the day. It was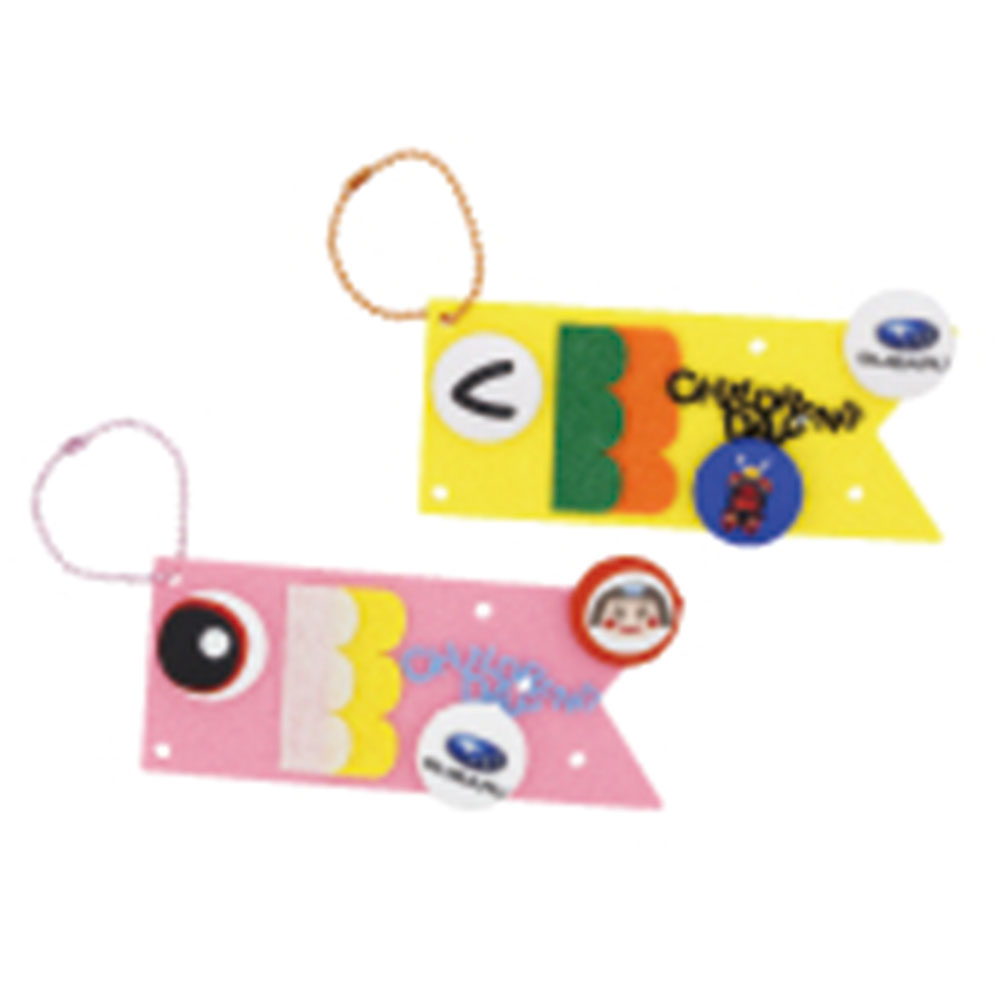 Do you have any particular points about the product?
How about the design of a "carp streamer" named after "Children's Day"? Then, we received a suggestion for a design design of the cloth pattern to be wrapped around the felt and buttons of the base that will be the kit.

The look of the design was so cute and attractive that I was looking forward to it.

Since it is a safe product that can be made without using needles or threads, it is possible to increase the variation in the base felt with colorful colors so that children themselves can experience the challenge and also enjoy "selecting" I was particular about having a lot of cloth designs.

In addition, we asked the designer to design a fabric pattern with our logo so that they could see the charm we made and think "It was fun." "I want to come again."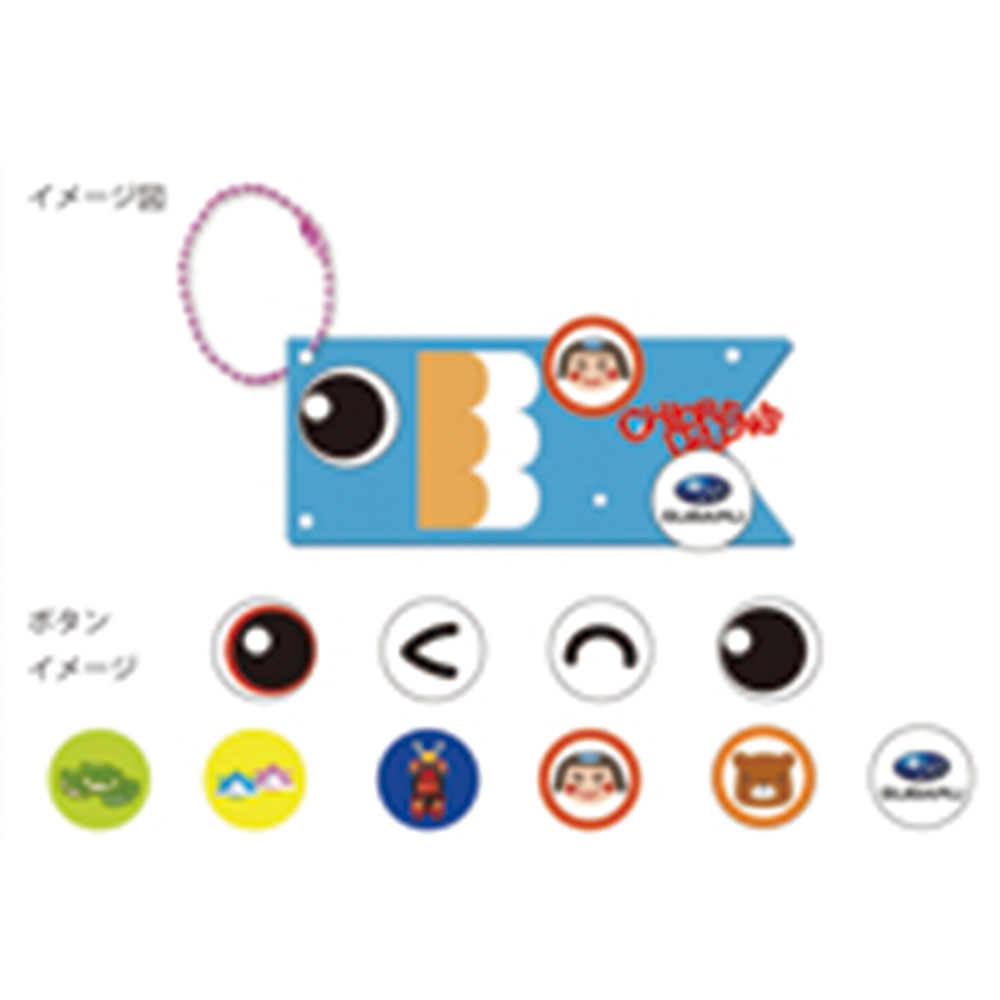 How was the reaction from the workshop?
Some children looked forward to the leaflets from the store and were looking forward to coming to the store.

Originally, it was planned as an event for children, but mothers and families who had business talks will also join together to select charm materials and make buttons with fun for children. There were many scenes.

Also, since it was a charm that I made myself, I was able to take it home with a face that I was very proud of when it was completed, and there was a value that we originally planned.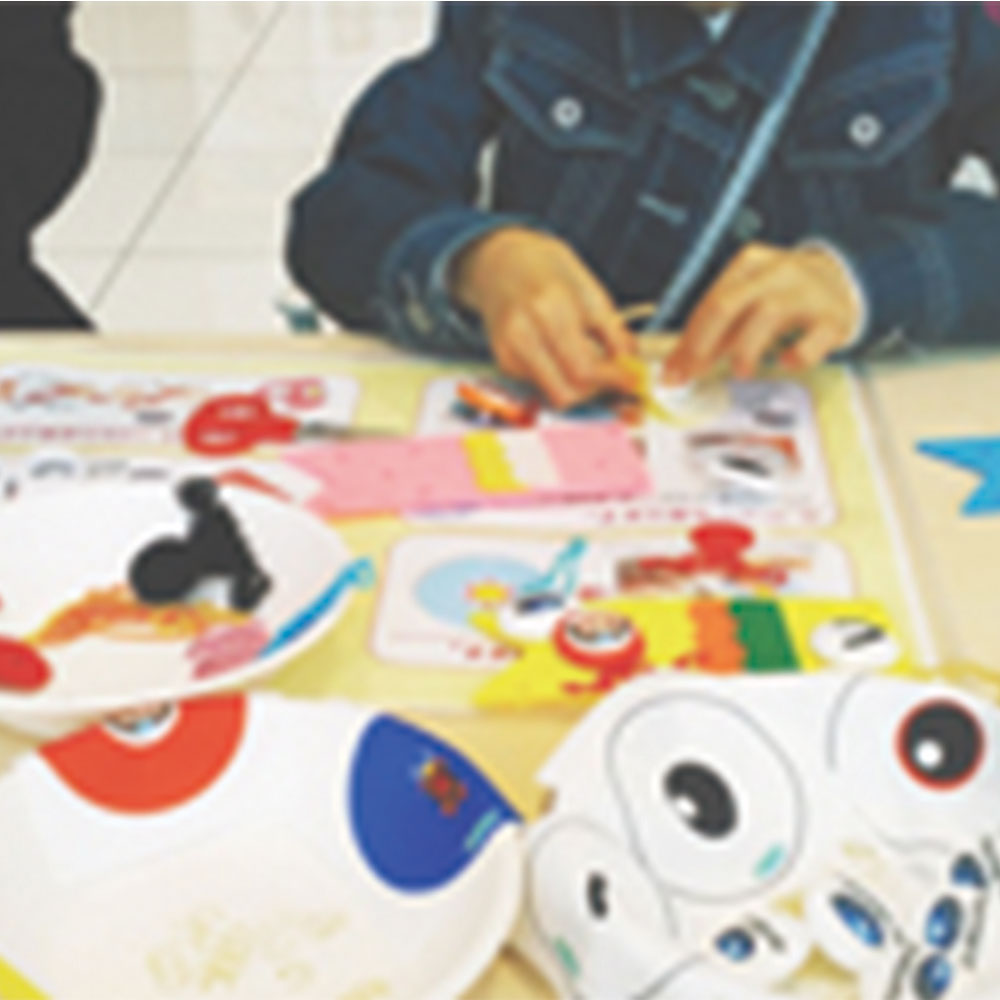 Products used