HOME
>
Works
> Interview: Karakuri Co., Ltd.
Interview: Karakuri Co., Ltd.
Producing things that are appreciated as volleyball team goods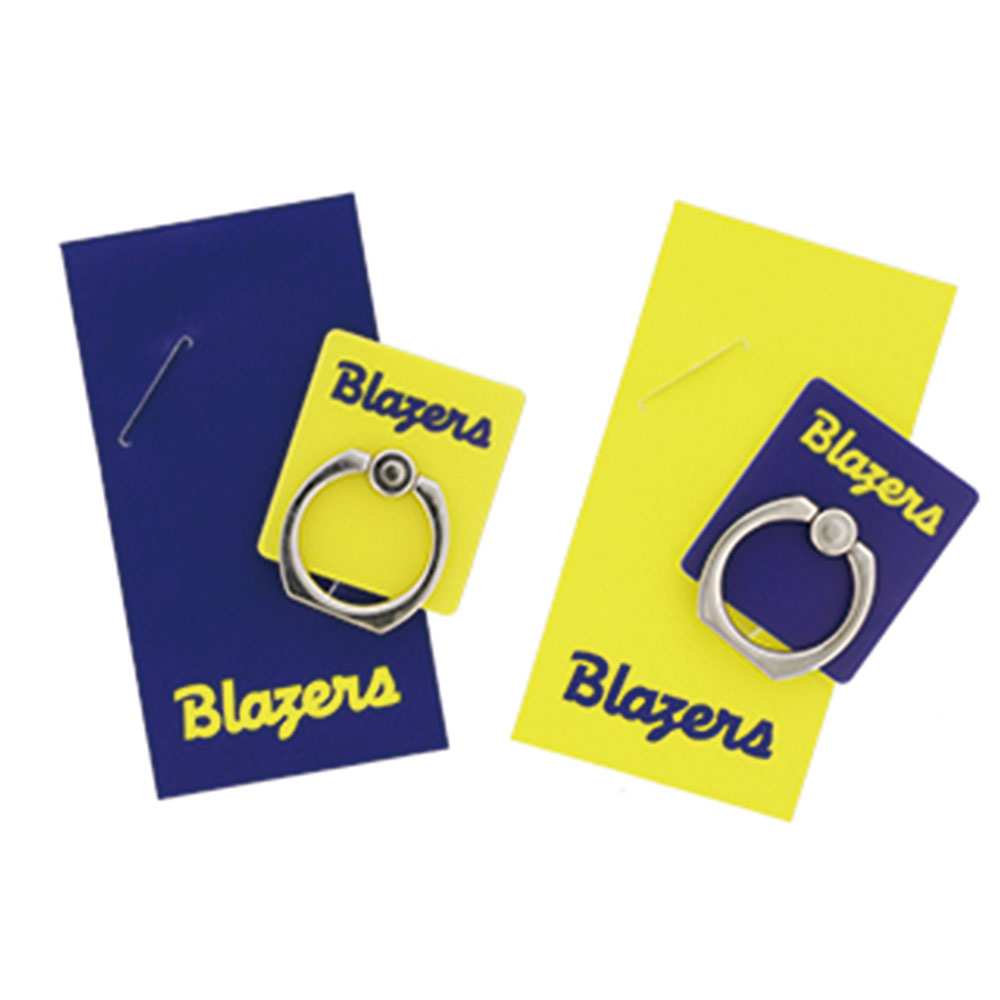 client

Karakuri Co., Ltd.

Craft and range

Smartphone ring
Planning proposal/production

Processing method

Full color printing/assembly

Purpose of use/application

Sold as a team merchandise at match venues and EC sites

Delivery date

25 days

Minimum lot

100 individual
We would like to ask you about the opportunity to get to know us and the outline of the project.
The opportunity came from Daio Seisakusho, and at that time we were able to introduce many products.

One of the products introduced was smartphone ringing, and there were many requests for commercialization from customers before, so we decided to proceed with the production as a new product to be sold at the upcoming competition.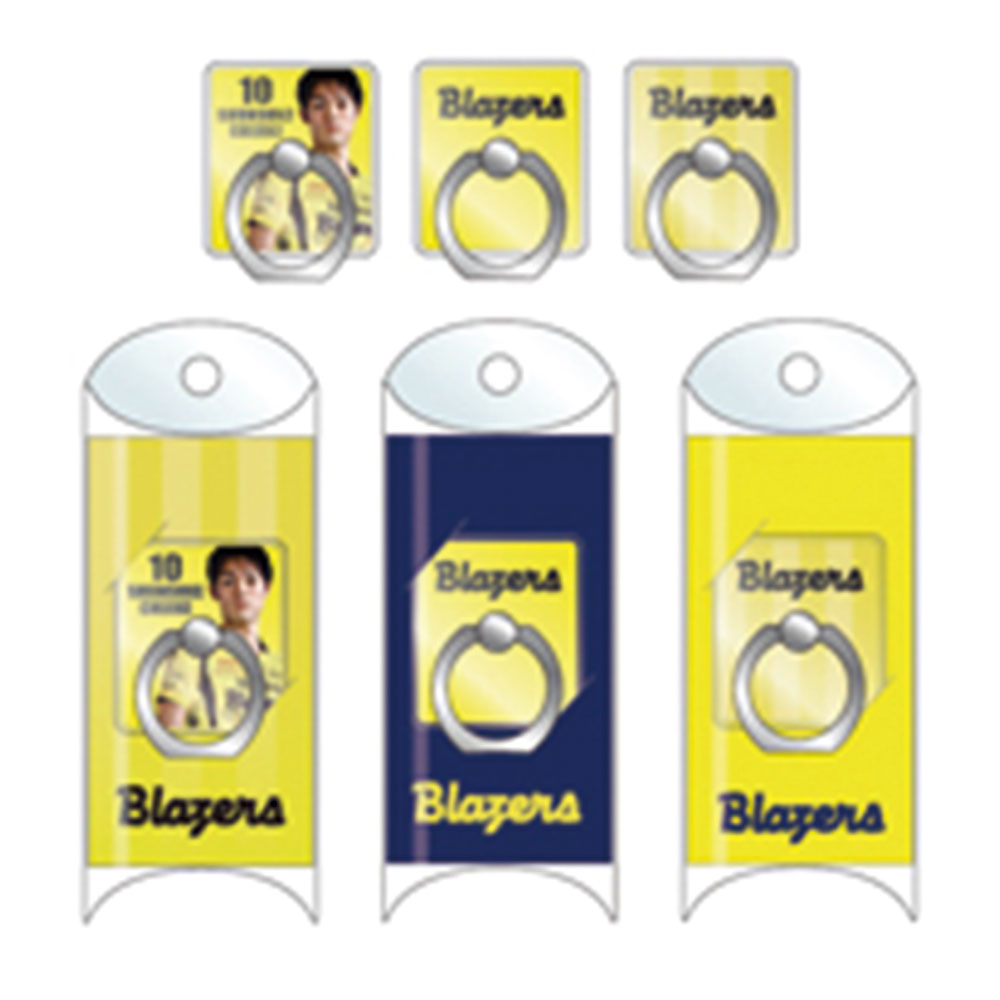 I would like to ask you about the particular points of the product
Using the team logo as a key point, I communicated the desire to make the design easy for anyone to use.

I liked one of the design proposals you proposed, so I asked them to create two types of color variations, yellow and navy, which are the team colors.

I am very satisfied with the design that I have hoped for.

After being delivered, the players also watched it, but it was very well received, and there were only a few players who bought it.

Sales are also strong in product sales, and it is a popular product from customers.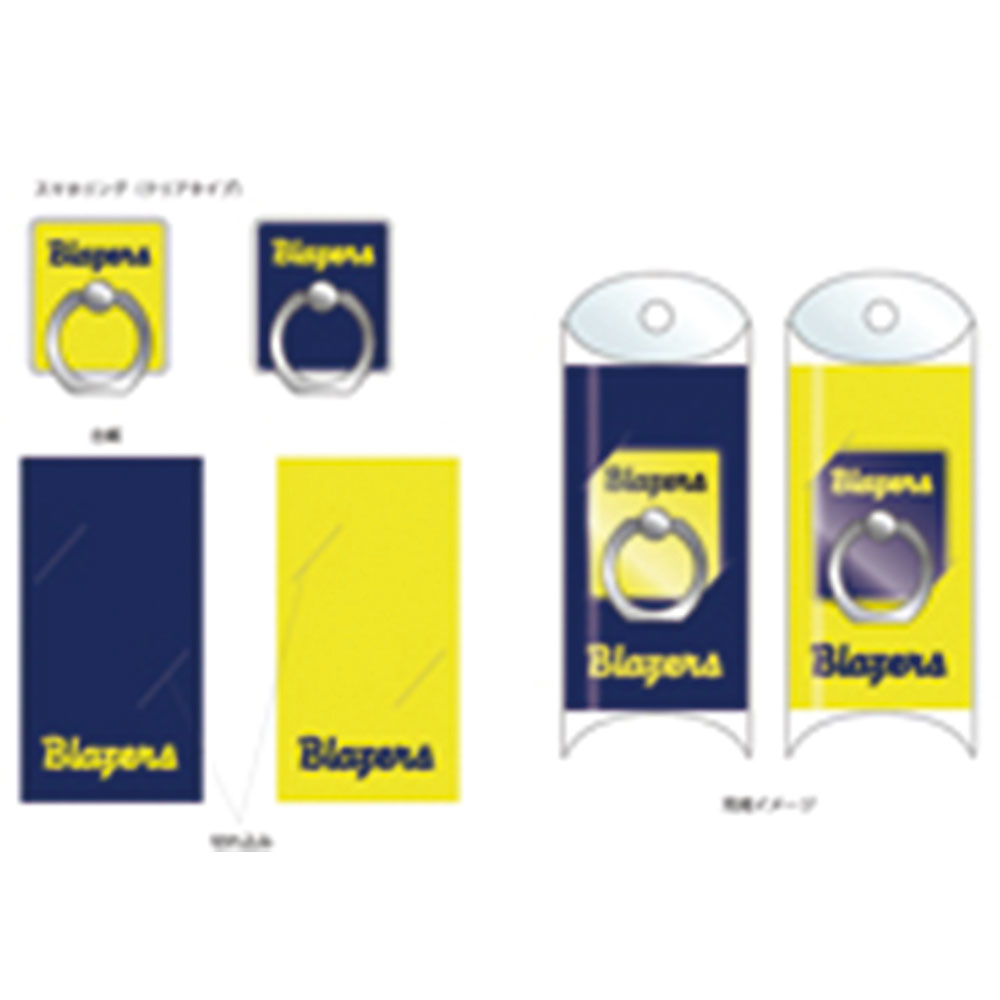 Do you have any comments about the fact that you are happy to request us?
We received the quotation and the first design very quickly, and immediately passed the in-house planning meeting.

After that, I was able to think about the design including the package together, so it was encouraging to proceed with the plan with confidence.

It's also nice that the product comes in a package and can be put on sale immediately.

We are planning goods for the sports team (Sakai Blazers), so we would like to continue to increase the number of goods that can meet the needs of our fans.We are looking forward to your proposal of new products from Daio Seisakusho.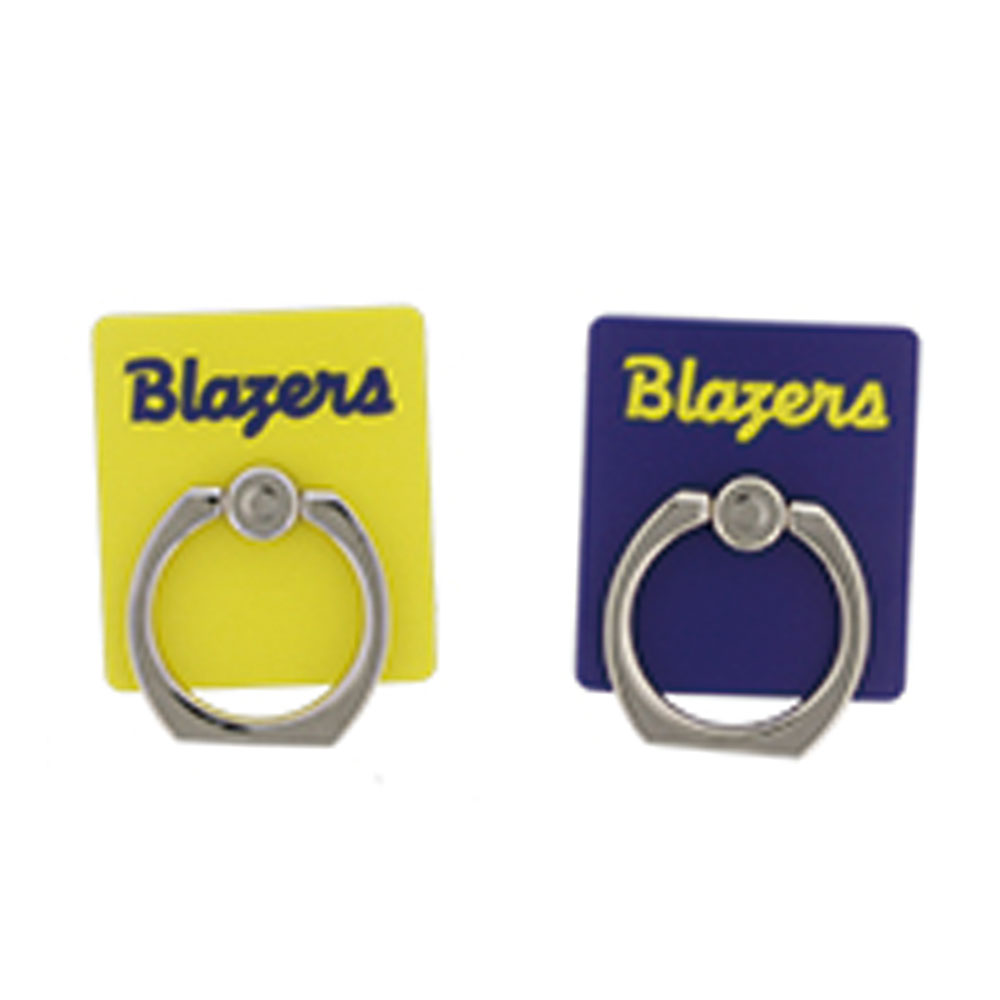 Products used