HOME
>
Works
> Interview: Jikei Nursing College
Interview: Jikei Nursing College
Distributing goods on the open campus, which is a new school advertisement.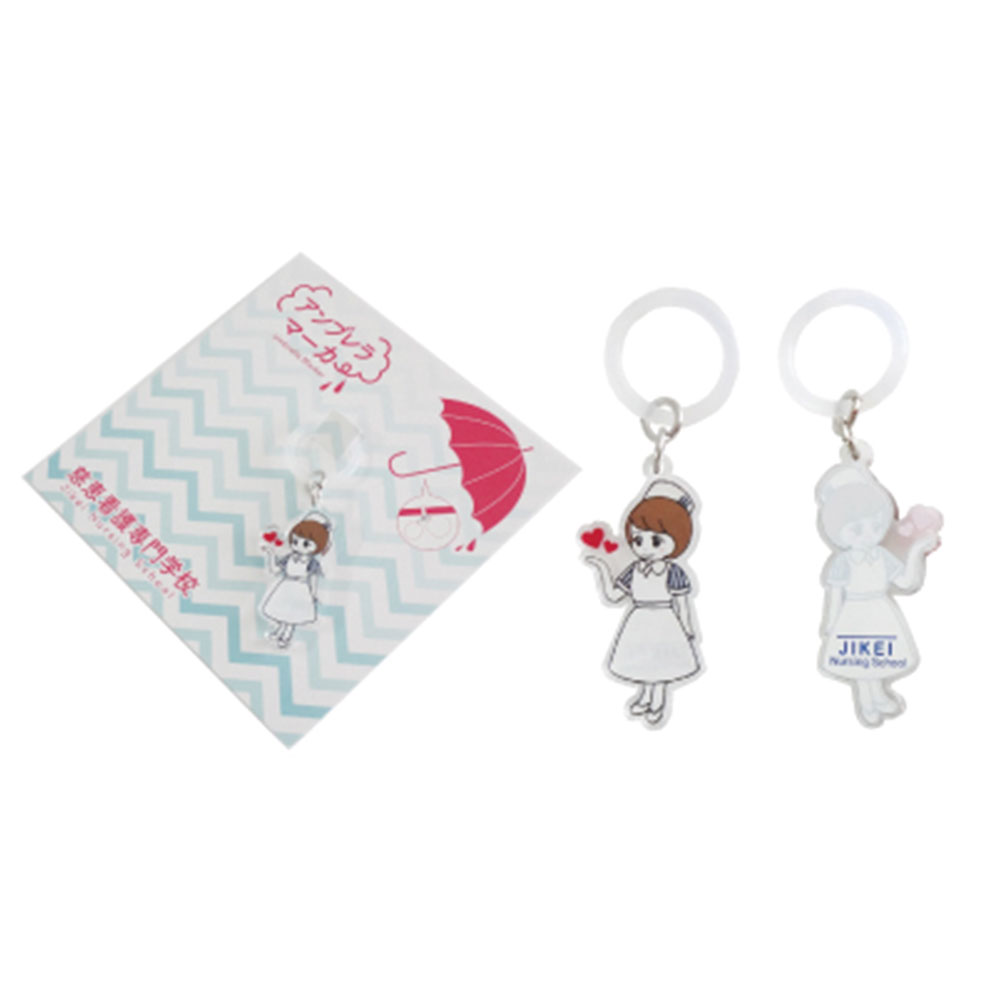 client

Craft and range

Umbrella marker
Planning proposal/production

Processing method

Full color printing/assembly

Purpose of use/application

Distributed as a gift to visitors at the open campus

Delivery date

25 days

Minimum lot

100~
How did you get to know us?
I was looking for goods that could be distributed as presents for visitors at the open campus that is held twice a year.

Our open campus is visited by a lot of women in their late teens, so we went to the "School Facility Service Exhibition" in order to find people who would like to please their women.

At that time, passing through your booth, there are many new goods that are different from the ones you often see on the open campus, and I was attracted to the fact that you can firmly support the production with the original design. We received a sample and started studying at the school.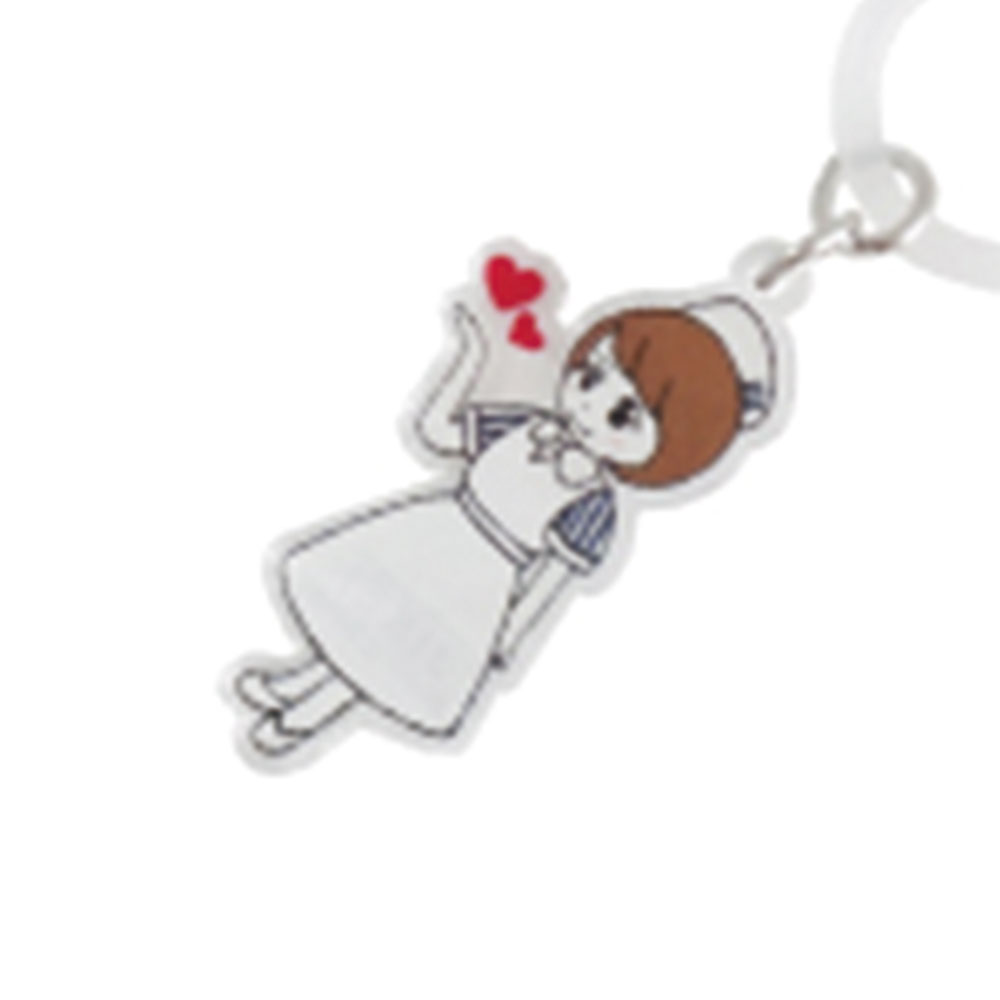 We would like to ask about your commitment to the products and the points that you are happy to request.
We have an original character, Jikemi-chan, at our school, but we were particular about recreating the illustration with the acrylic charm.

After giving a rough request, I received a design proposal, but he put in motifs that are conscious of women in their late teens, such as hearts and flowers, and by seeing that, the number of hearts and the back side The image of wanting to create a design that will please not only the visitors of the open campus but also the students of our school has spread.

This time, the delivery date was not enough, but we made the image images and samples as soon as possible by the desired date, and we were able to quickly respond to several corrections. Although it was a short production period, it was very convincing.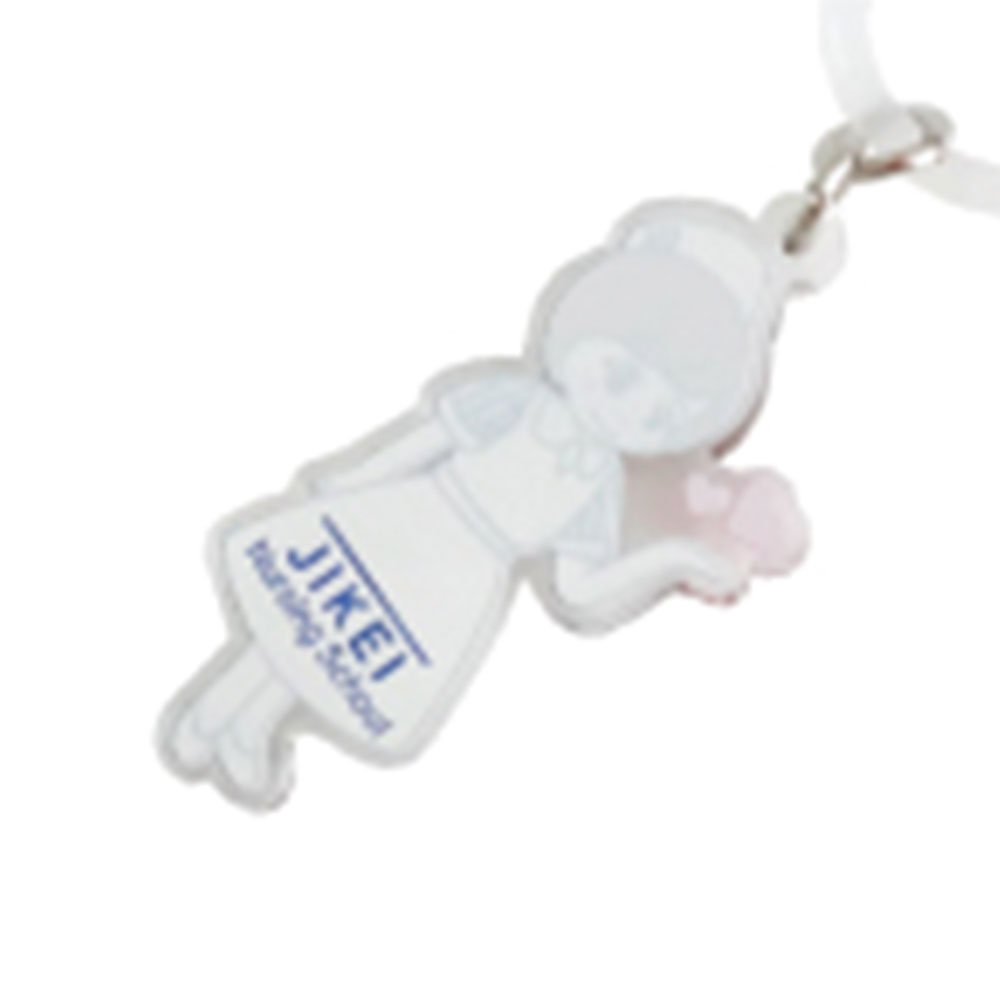 What is your reaction and what do you want to expect from us in the future?
We received many comments from the visitors that they were cute.

Also, since it was rare for merchandise to be a mark of an umbrella, many people picked it up and said "Hee", and it was a great gift for us staff as it was a present that was memorable to the visitors. ..

I would like to ask your company to introduce products that are likely to please women in their late teens.