HOME
>
Works
> Interview: Gamba Osaka Co., Ltd.
Interview: Gamba Osaka Co., Ltd.
Novelty goods for online shop buyers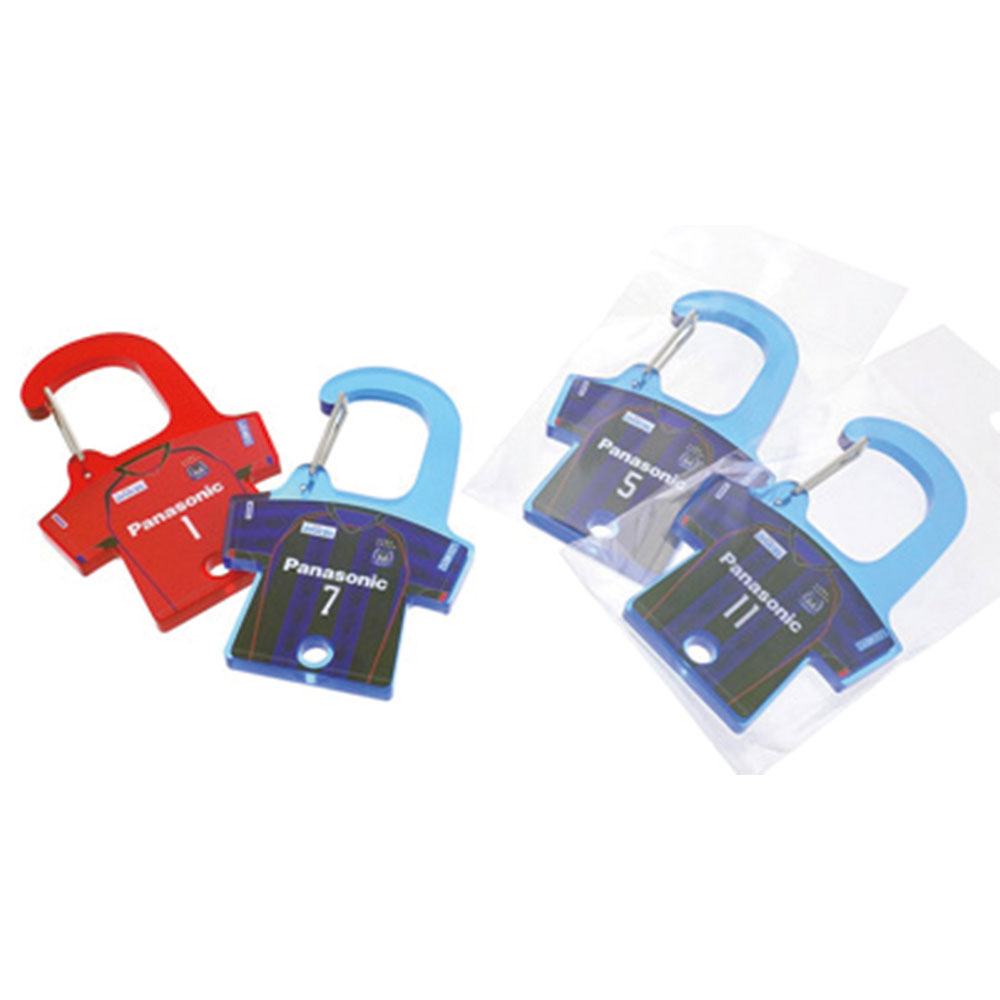 client

Craft and range

Uniform type acrylic carabiner
Planning proposal/production

Processing method

Full color printing/assembly

Purpose of use/application

Gifts for online shop buyers

Delivery date

45 days

Minimum lot

100~
What was the reason for product planning?
The reason for the goods planning was that you introduced that Daio Seisakusho has uniform type products, so we wanted to introduce new goods, so we will talk to you. It was.

Above all, the uniform typeAcrylic carabinerIf so, I thought that it was the most suitable purchase privilege for fan club members and shop members in commemoration of the renewal opening of the online shop that was planned recently.

When we campaigned for the first 1,500 people only, there were many customers who purchased goods for this novelty, and it is contributing greatly to customer satisfaction.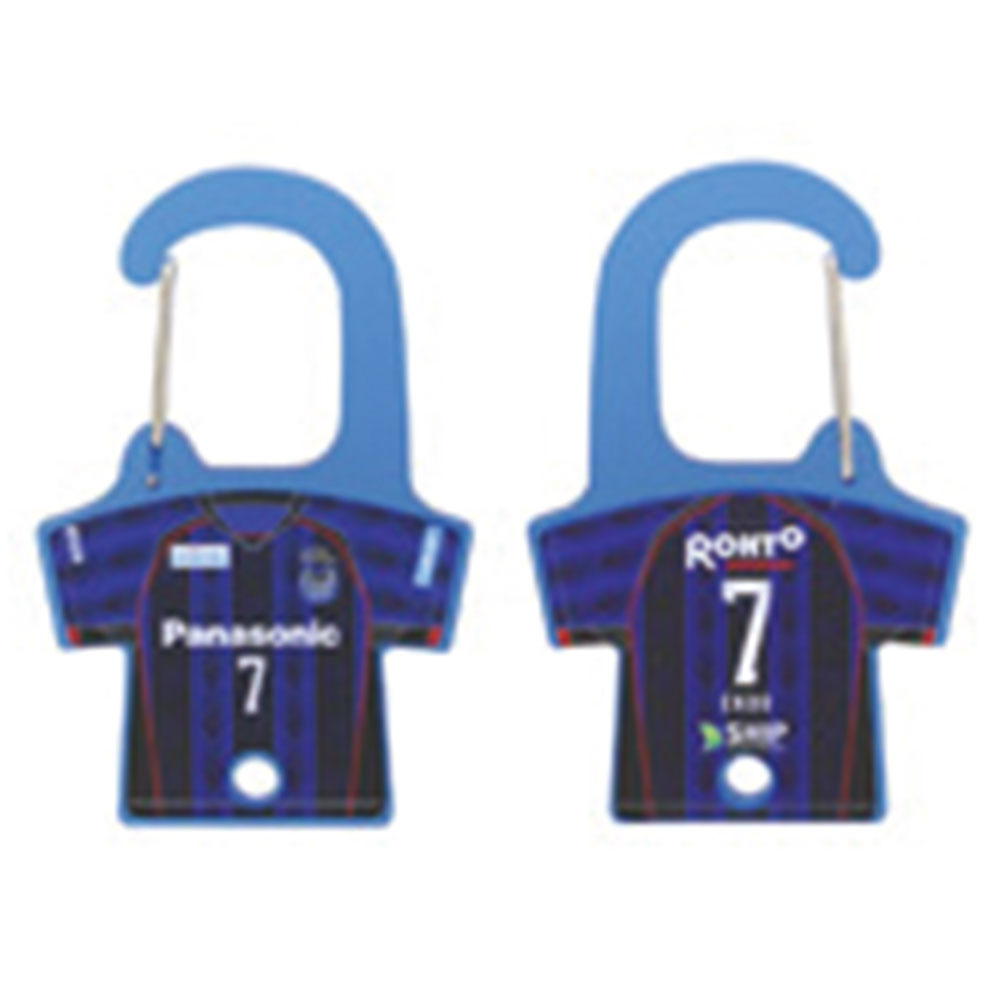 Are you happy with the request from us, are you particular about the product, etc.?
When you showed me the acrylic carabina in the product catalog, you said that you had transparent uniform type acrylic in stock in plain color, but the body color is also linked to the uniform color and it is more as a goods than transparent acrylic. I wanted to increase the value, so I asked them to choose acrylic, which is the color that matches the color of the uniform.

I wanted to make the uniform number on the back of the uniform and the player's name stand out, so I was particular about design and specifications such as printing on both front and back sides, but at the desired cost and quick delivery, high quality of domestic production. That was achieved.

This time it was a novelty transaction, but Daio Seisakusho says that it can also manufacture goods that can be lined up for merchandise, so products that you have never seen before or you can bring originality to small lots I would like to introduce you.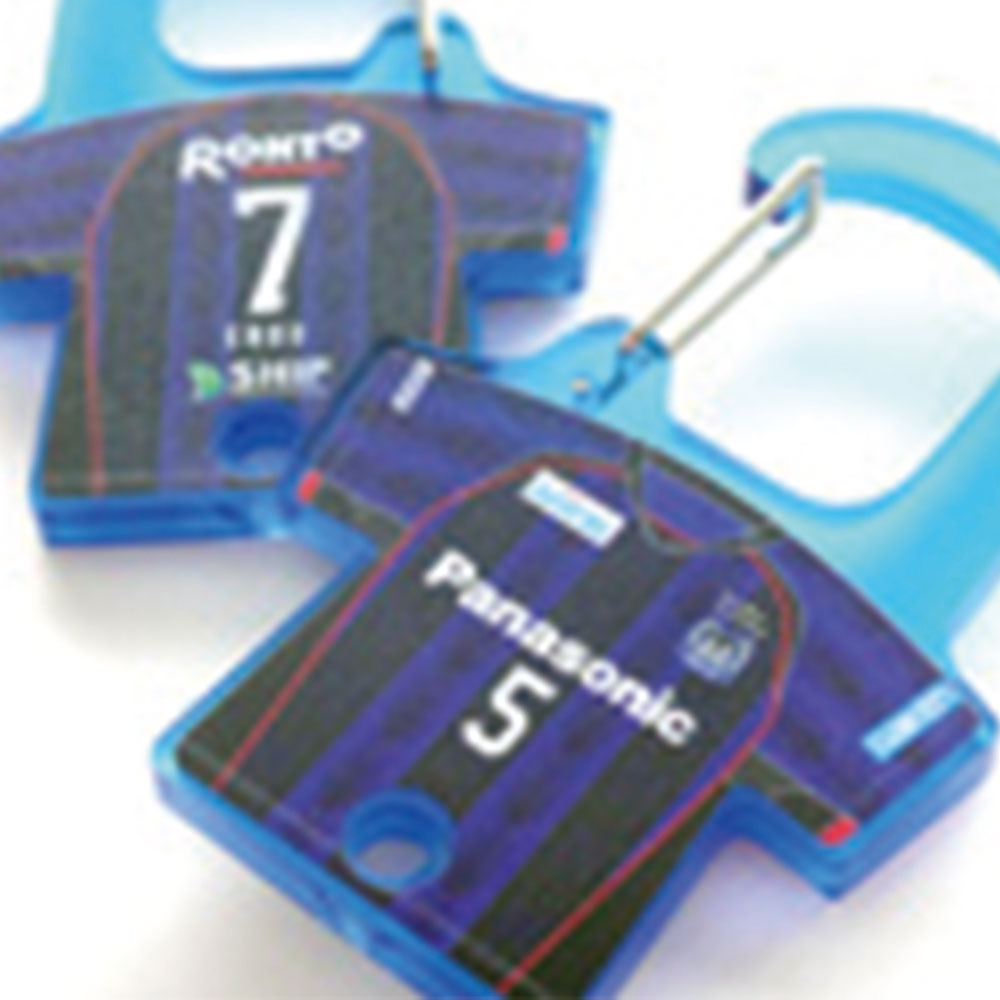 Products used