HOME
>
Works
> Interview: Kyoto Purple Sanga Co., Ltd.
Interview: Kyoto Purple Sanga Co., Ltd.
Uniform type carabiner that can be connected and used in a size that can fit in a 65 mm capsule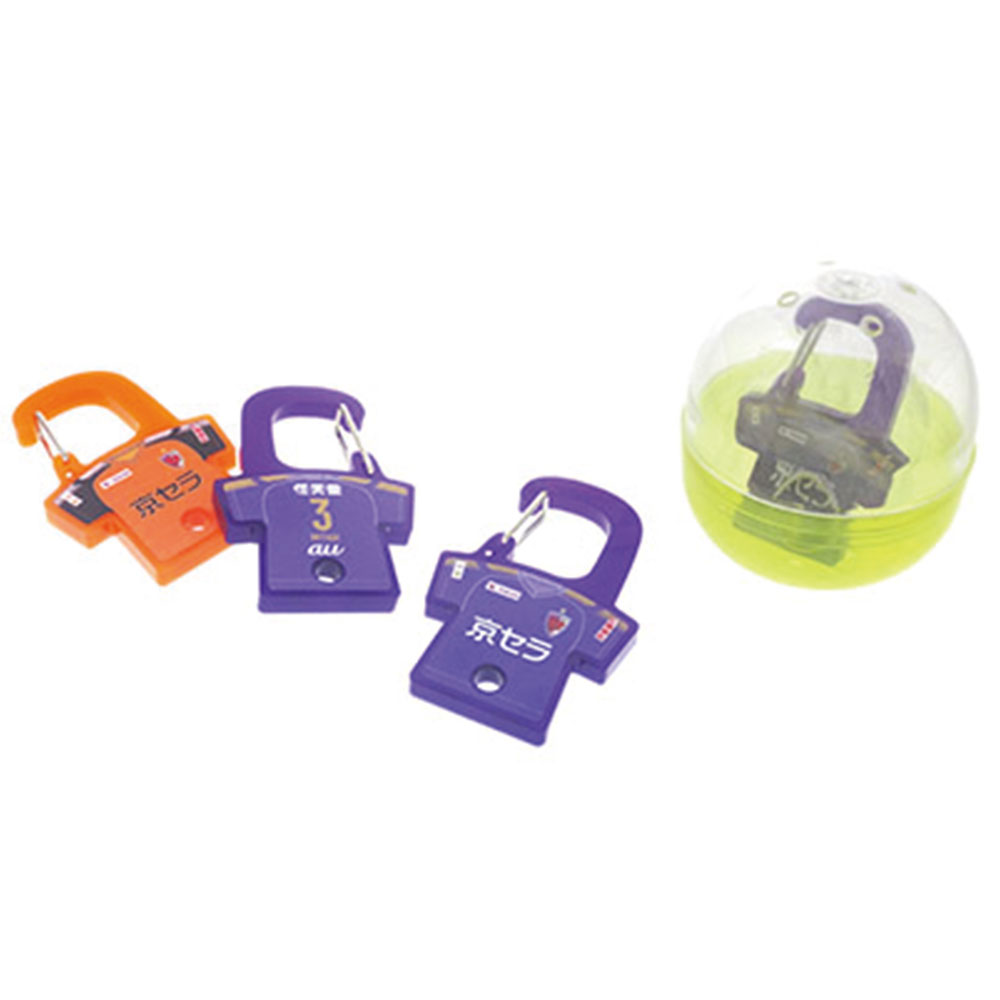 client

Craft and range

Uniform type acrylic carabiner
Planning proposal/production

Processing method

Full color printing/assembly

Purpose of use/application

Sold in a 65mm capsule at the venue

Delivery date

45 days

Minimum lot

100~
We would like to ask about the circumstances behind your request.
The plan was triggered by the fact that you received a catalog from your company that "you can make goods for players in small lots." After telling me a few items I was interested in, I immediately sent an image and a quote using the team emblem and the player's photo. The response speed at that time was very impressive.

We chose the acrylic carabiner from the items that we proposed for the design of all the players, including the size that fits in the 65mm capsule and the color change of the goalkeeper, as well as the price and lot aspect. It was a very good item that met the stadium's installation requirements in terms of being able to handle it.

It was an exciting project to see how customers will respond with items that I have not seen so far.
Do you have any comments about the fact that you are happy to request us?
It was very popular with customers whether it was novel, and the turnover rate was also good. I think that the opportunity to interact with each other was created by stimulating the desire to complete or exchanging.

Since we are a sports team, we have a large number of players, and we are always looking for items that can support the players in a small lot.
In addition to the acrylic carabiner adopted this time, your company has a wealth of products that can be expanded for players, and you can choose from among them according to these conditions such as delivery date and price, so including internal payment I was able to proceed with the planning very smoothly.