HOME
>
Works
> Interview: Nara Kotsu Co., Ltd.
Interview: Nara Kotsu Co., Ltd.
New product "toothbrush" tailored to the bus festival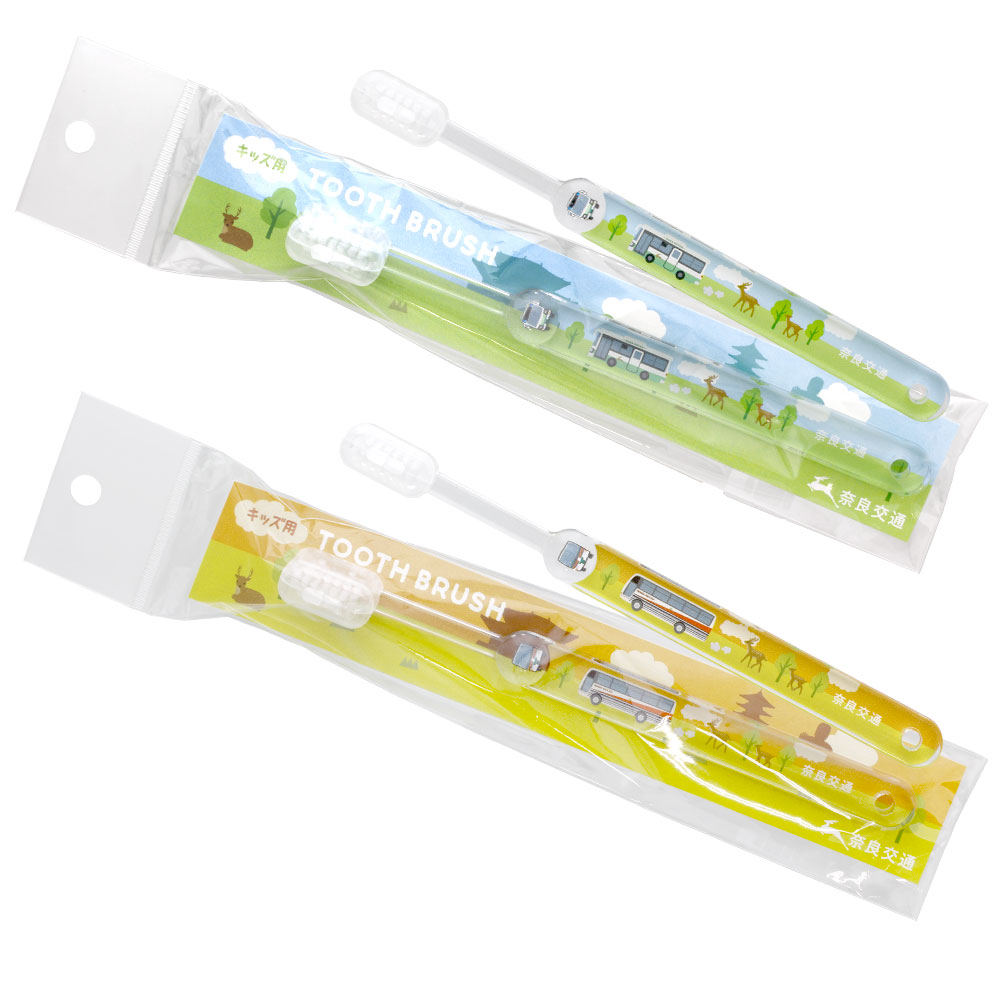 client

Craft and range

Processing method

Toothbrush making and design making
Full color printing
Mount, OPP bag

Purpose of use/application

Events and stores as new products
Sold on own HP

Delivery date

25 days

Minimum lot

100~
We would like to ask about the circumstances behind your request.
There was a plan to make toothbrushes into goods, but it was difficult to meet the budget and I gave up every year. Your company was able to produce in small lots and was on budget, and the fact that the toothbrush is made in Japan was also a deciding factor.

In order to purchase it as a tourist souvenir, we also made two types of designs with a deformed cute bus running in the background of the image of Nara Park, together with the mount.

We were able to make it safely in time because we started production so that it could be sold as a new product of this year according to the bus festival we participate in every year, and we had flexible delivery dates.
I am happy that the bus festival is selling well.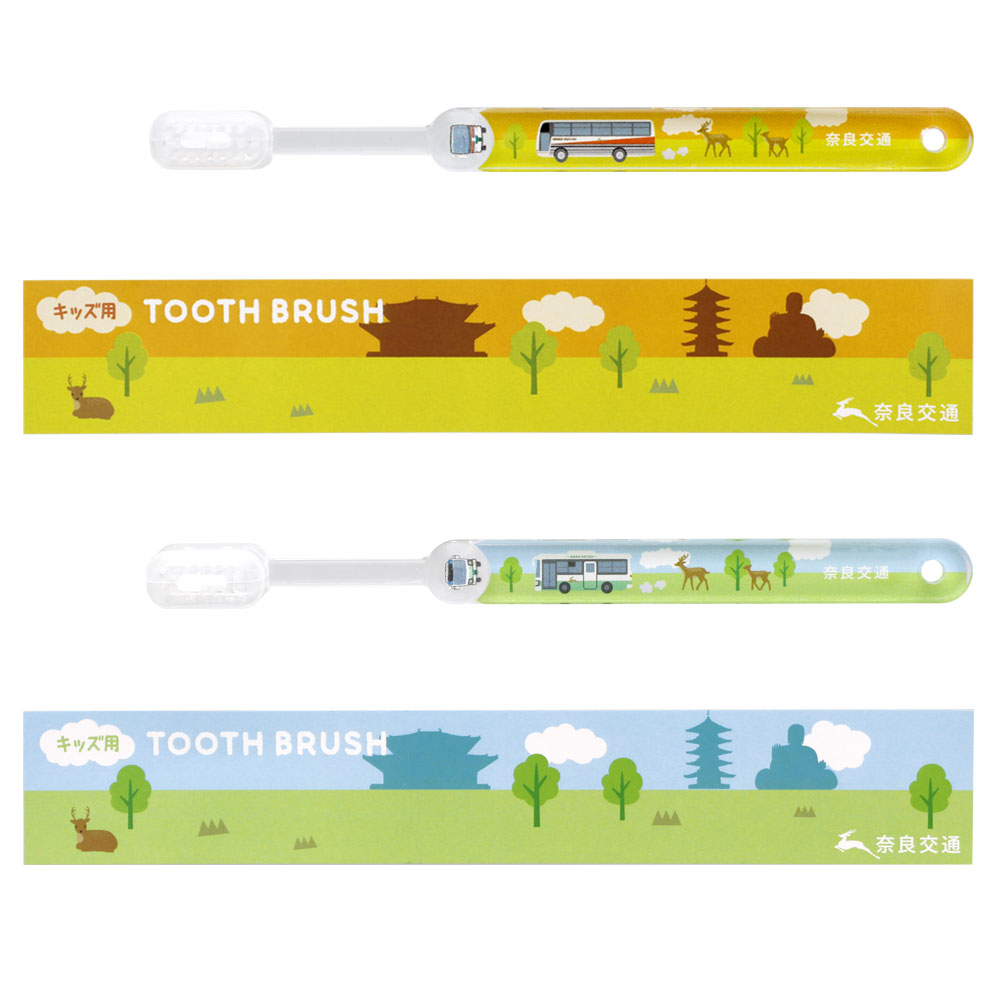 I would like to ask you about the particular points of the product
Bath goods are for children and practicality that the mothers' generation wants to buy comes to the point, so we chose a child-sized toothbrush instead of an adult one.

We have heard from our customers that the toothbrush has a cap that makes it easy to use in nursery schools, and that it can be used both for adults and for travel.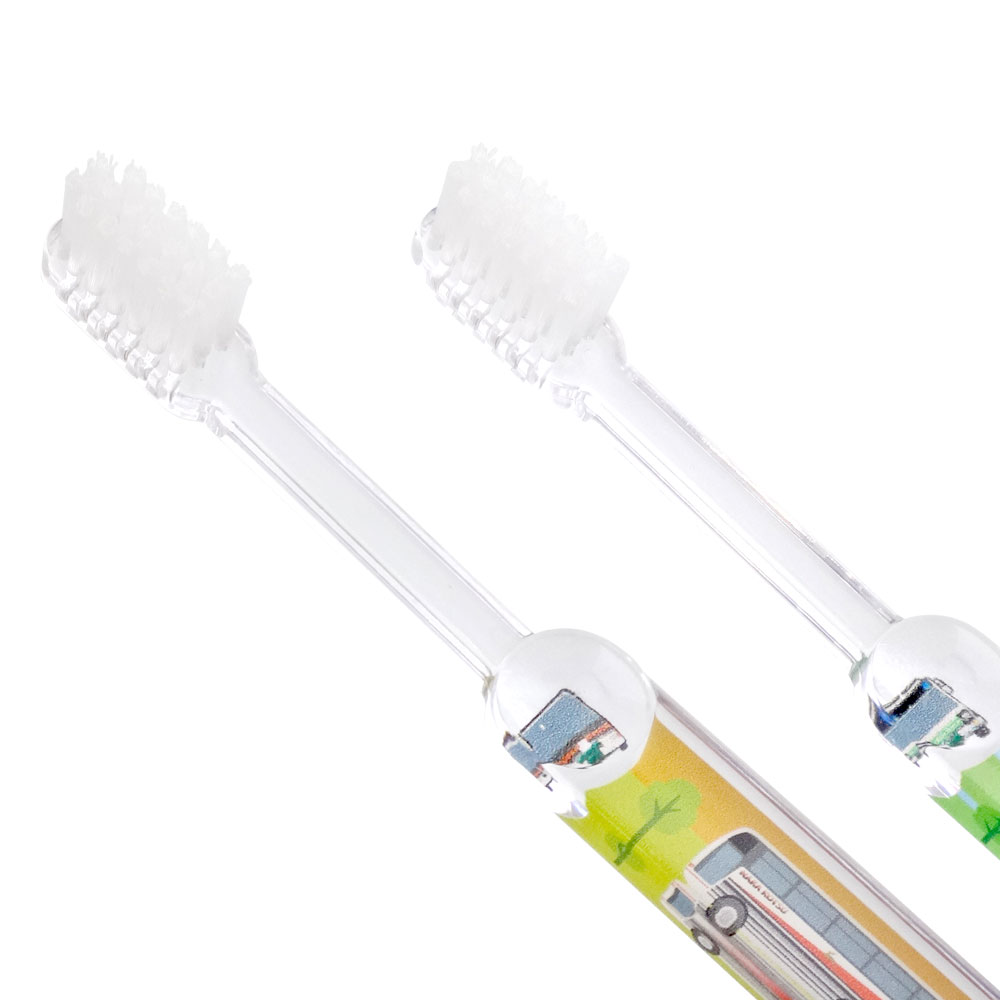 Do you have any comments about the fact that you are happy to request us?
I am glad that we can accommodate small lots from 100 pieces and that we can propose designs.

Since we are a bus company, we don't have any designers in-house, so when we plan original goods, we just tell the nuance that the design looks like this... It was very helpful to finish the design.

I would like to continue to introduce such products.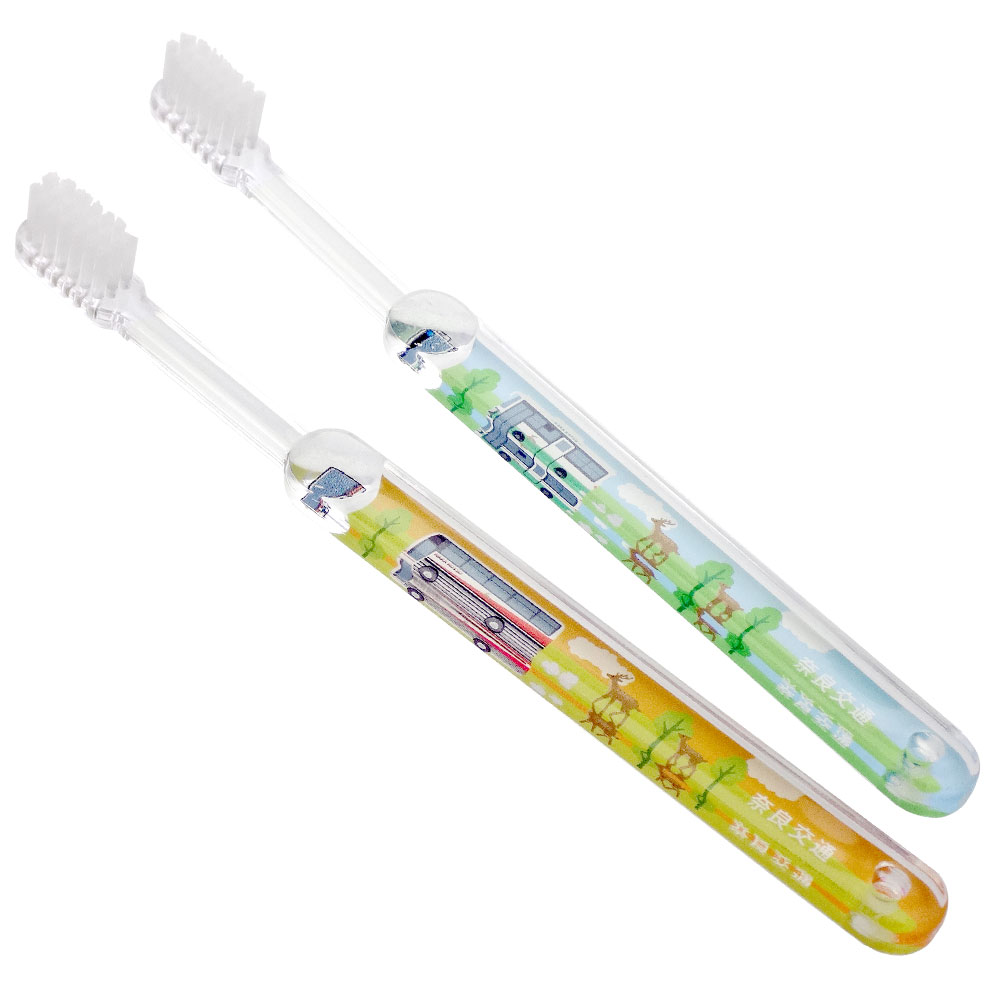 Products used