HOME
>
Works
> Interview: Noiwa Railway Co., Ltd.
Interview: Noiwa Railway Co., Ltd.
Goods for sale that debut the debut of the railway Musume "Yashio Miyori"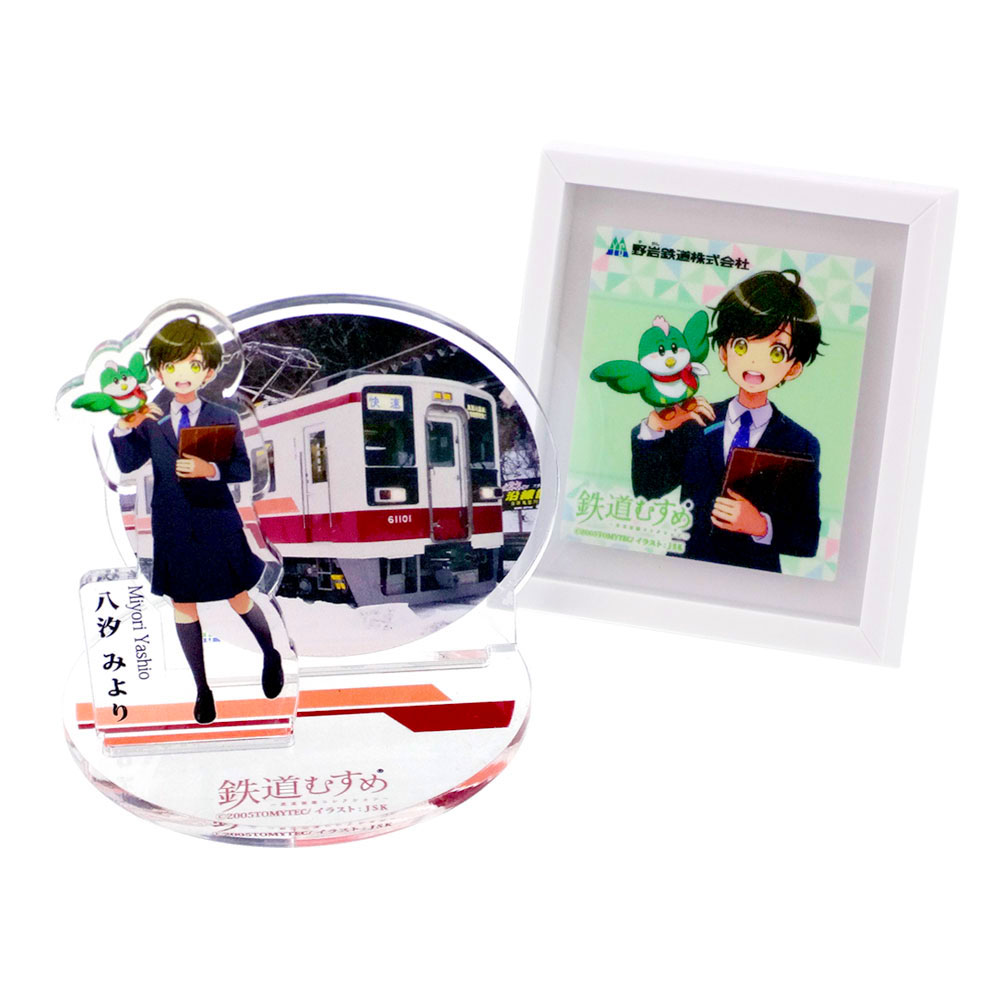 client

Craft and range

Acrylic stand
Mini picture frame

Processing method

Production and design creation
Full color UV inkjet printing

Purpose of use/application

Sold at each station/event

Delivery date

28 days

Minimum lot

100~
We would like to ask you about the process of requesting us.
With the debut of the railway Musume "Yashio Miyori", we were considering the sale of goods with "Yashio Miyori" as a motif in line with the April event.
I think Daio Seisakusho, which has a track record of producing railroad products in the past, can safely ask for it, so I decided to make an "acrylic stand" from the products that were proposed.
We planned an event in December as well, so when we talked to us about the new product plan for the second stage, we suggested that the "mini frame" is also popular for the characters. .. Finally, we decided to ask for both the "acrylic stand" and the "mini picture frame" together.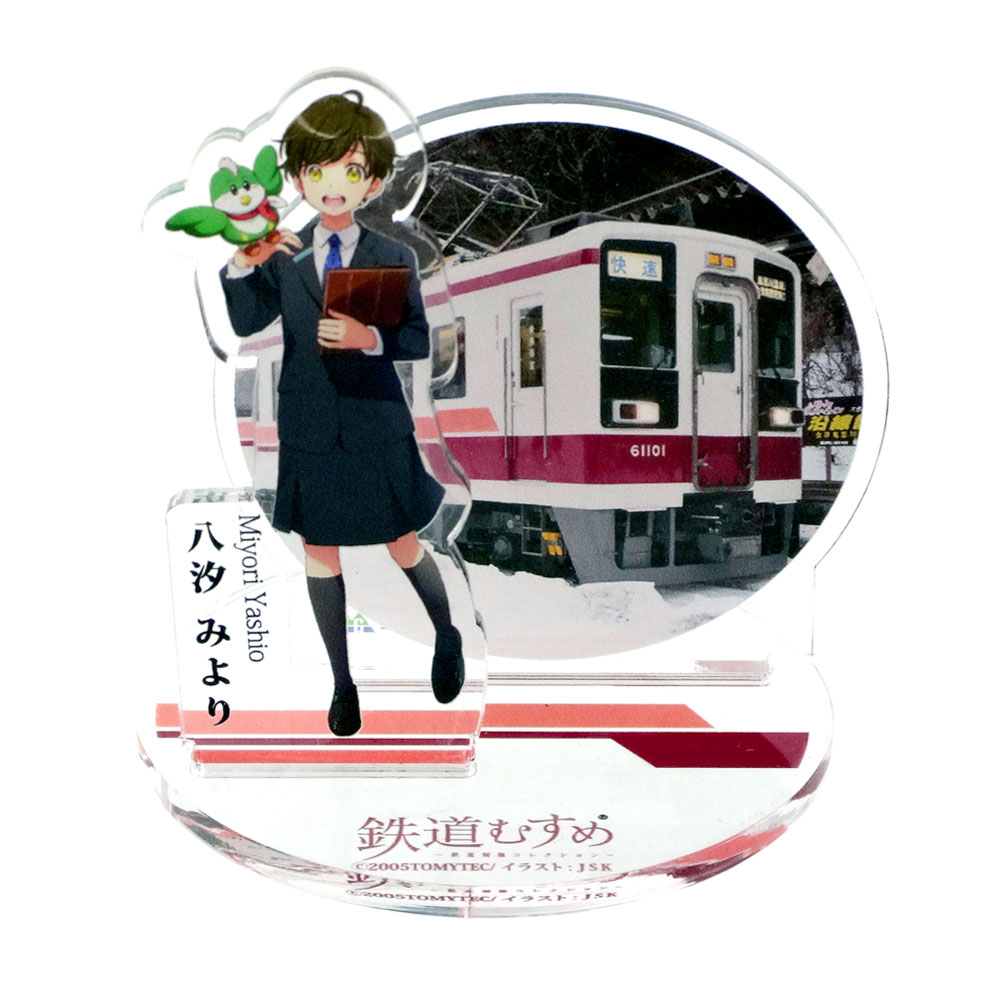 Do you have any comments about the fact that you are happy to request us?
In a short period until the release date, we had you respond promptly from design to trial production to delivery.
When I sent the logo and image data to give a rough image, it seems that I am familiar with the guidelines for product design for railways, so I proposed several detailed design proposals.
As a result, we were able to carry out comparative examinations even within a short period of time, and we were able to introduce satisfactory goods to the planned event.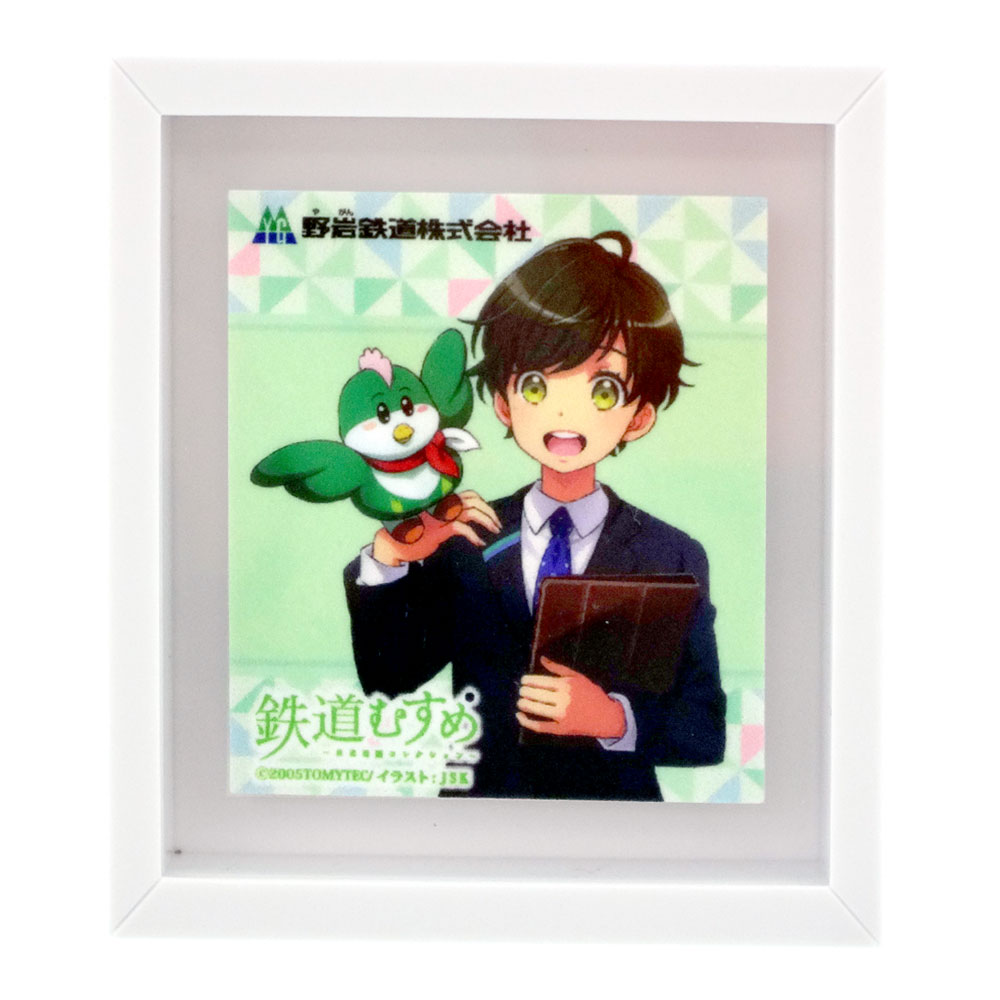 What is the reaction of those who picked it up and what do you want to expect from us in the future?
On the day of the event, many customers made purchases and received favorable comments. Sales are stronger than those of other products, and we are considering whether we can sell them at the station counter all year round.
Customers are expected to make railway products into goods, so this time we would like to try products with higher added value and practical products such as stationery. We would appreciate it if you could make suggestions from us in the future.
Products used