HOME
>
Works
> Interview: Yoro Railway Co., Ltd.
Interview: Yoro Railway Co., Ltd.
"Train Acrylic Key Chain" for the original Gacha Gacha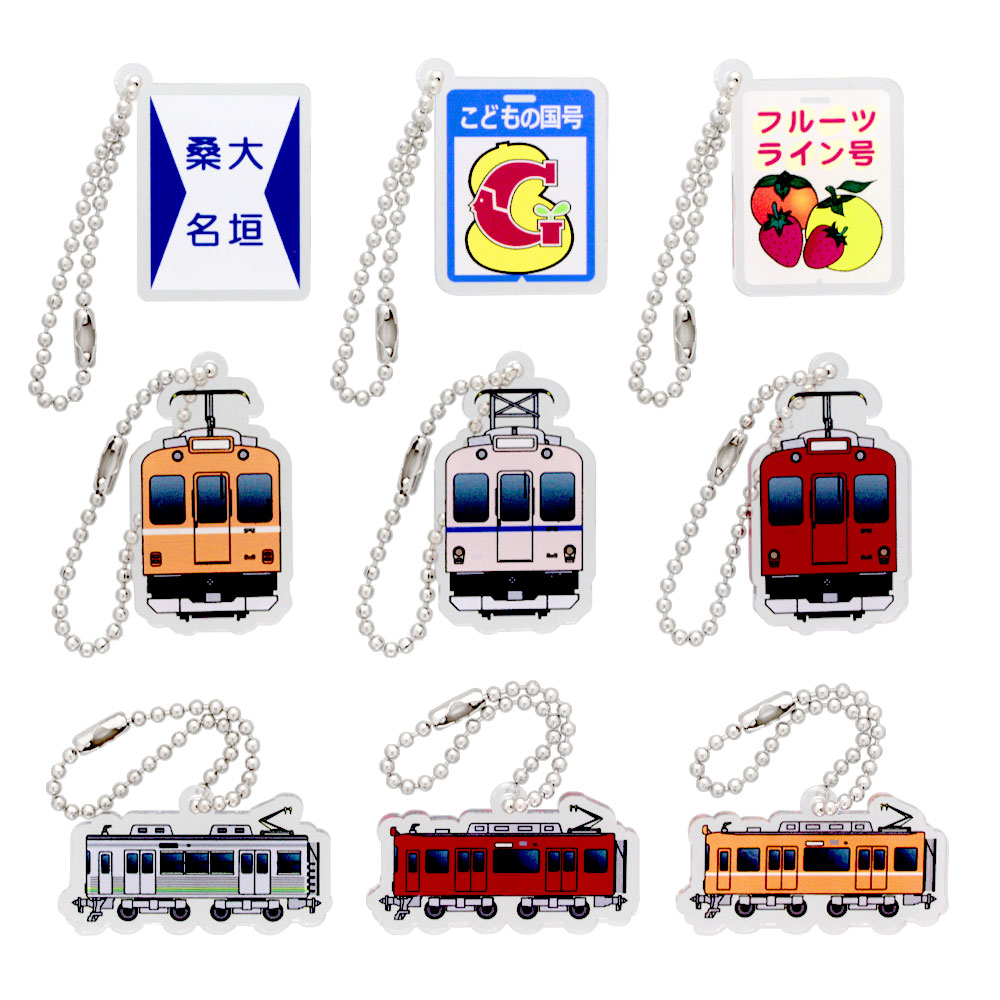 client

Craft and range

Processing method

Production and design creation
Full color UV inkjet printing

Purpose of use/application

With a Gacha-gacha installed at Ogaki Station
Products to be released

Delivery date

28 days

Minimum lot

100~
We would like to ask about the circumstances behind your request.
Since making original neck straps for events in the past, we have proposed various products and we have been able to understand to some extent the original goods that Daio Seisakusho can make.

When we came up with a plan to make a new product for a Gacha machine, we thought we could use the acrylic charm we were introduced to and consulted with us.

If you are trying to make a new product with the same things as other companies, you can not get it anywhere else, I think that it is a completely original company, so if you have a key chain with a train or head mark, it will be suitable for a wide range of age groups I thought that I could turn the handle of a Gacha Gacha.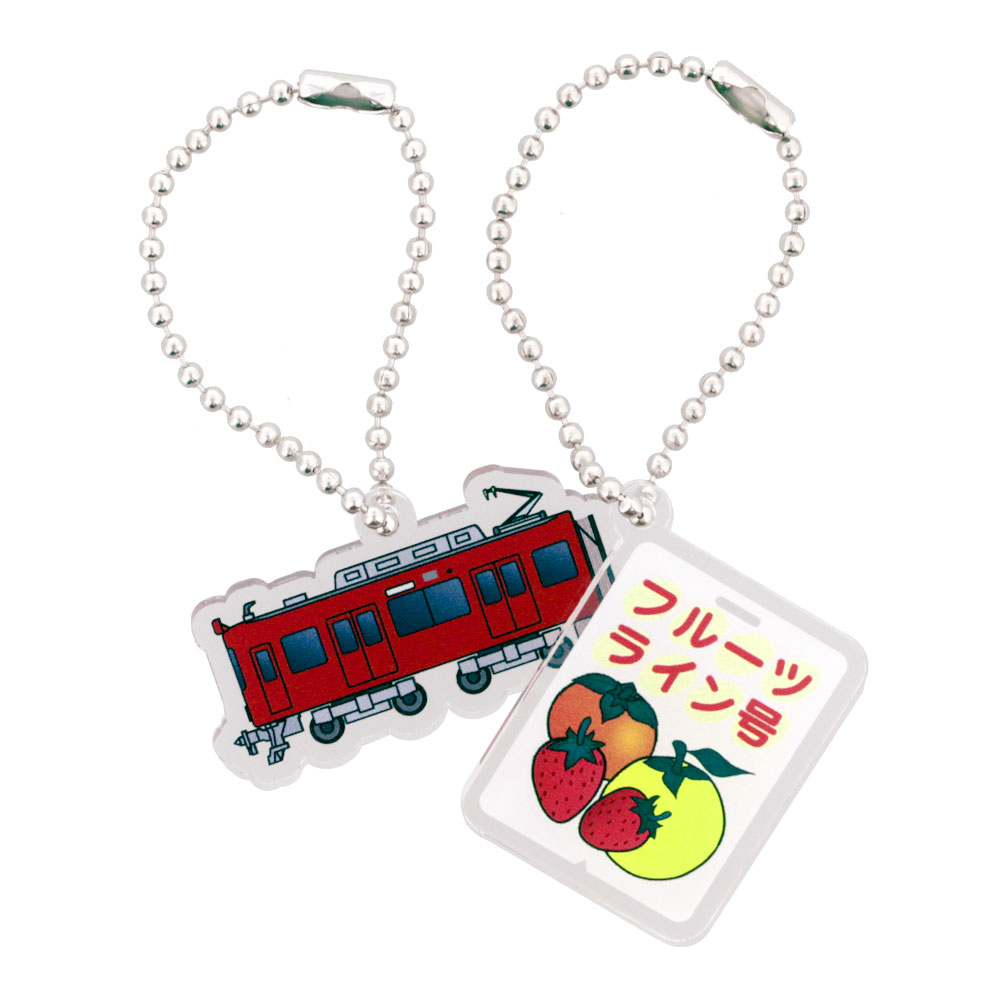 We would like to ask about your commitment to products and what you are glad to request.
I was particular about the design of the train illustration so that I could express every detail.

The design on the side is deformed due to the size, but I finished it so that it does not feel strange as a whole.Also, the head mark was illustrated based on the real thing, so I think it has a very similar atmosphere.I am very grateful that I was particular about the design, especially the color reproduction, and requested corrections many times, and responded each time.

We prepared the prototype samples that were exactly the same as the ones at the time of mass production, so we could proceed to mass production without feeling any discomfort between the design we were seeing at the planning stage and the actual product we picked up. It was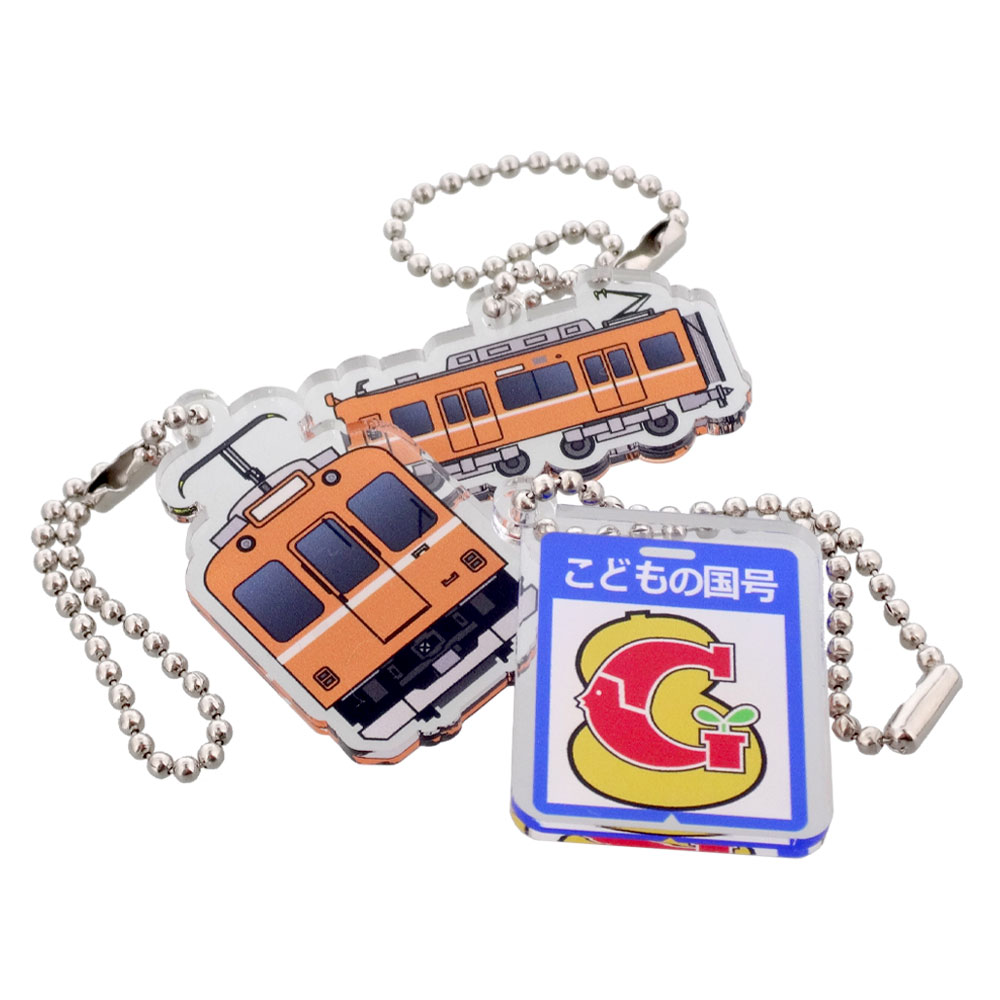 Do you have any comments about the fact that you are happy to request us?
It's a Gacha Gacha product, so even small children can have fun turning the handle.

Some railroad enthusiasts will continue to spin the keychains until they get the design they want, so we are making a big contribution to our revenue growth and willing to take part in the next project.

As a result of pursuing the originality of our company, I think it was very good that we were able to make a product that train fans can enjoy.