HOME
>
Works
> Interview: Mizushima Rinkai Railway Co., Ltd.
Interview: Mizushima Rinkai Railway Co., Ltd.
50th anniversary new initiative "acrylic stand for capsule toys"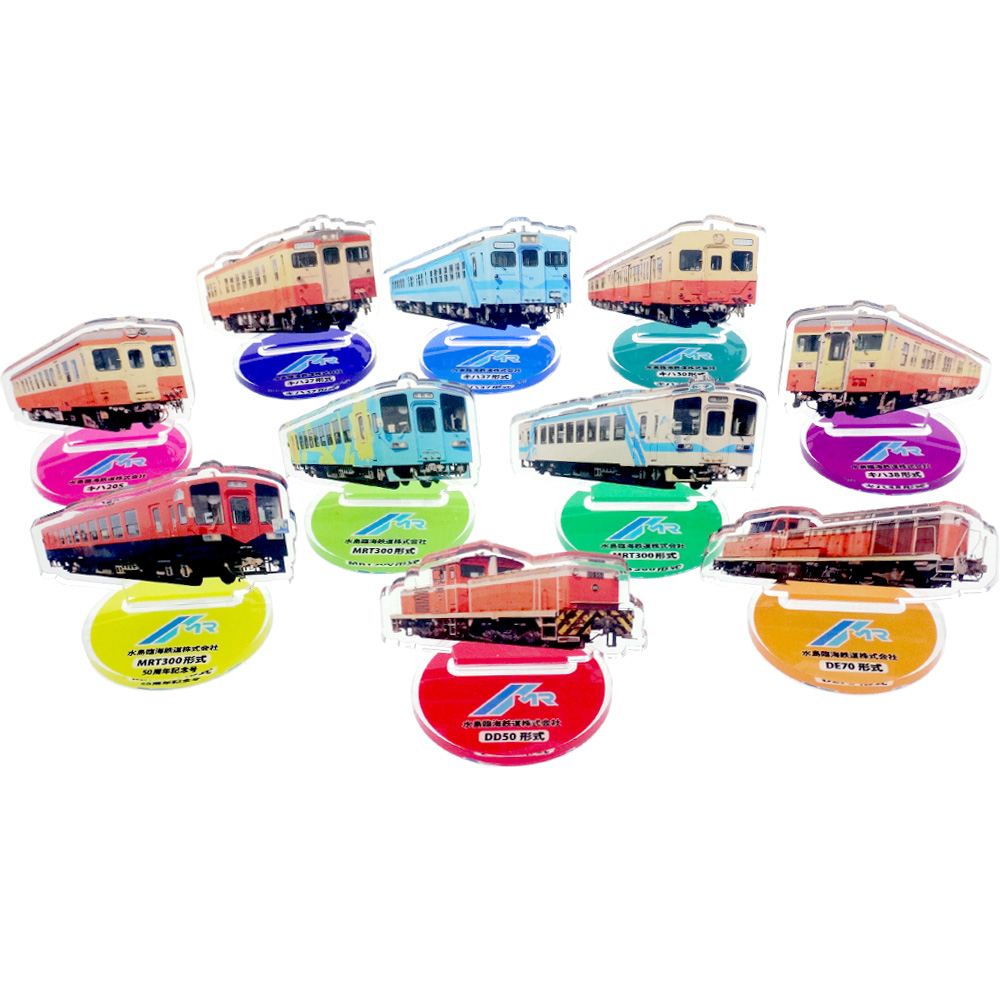 client

Craft and range

Processing method

Design production
Laser processing
Full color UV inkjet printing

Purpose of use/application

Capsule toys
Selling as a secret

Delivery date

30 days

Minimum lot

100~
We would like to ask about the circumstances behind your request.
The Mizushima Seaside Railway is a regional railway that connects the central part of Kurashiki City with the Mizushima Seaside Industrial Zone, and was established in 1943 as an employee transport for the former Mitsubishi Heavy Industries Mizushima Aircraft Manufacturing Company, and was established in 1970.

It is the only coastal railway in western Japan that transports freight and passengers, which is rare in the whole country. For passengers, as a foot to support the lives of locals including commuting to school, freight connects Mizushima coastal industrial zone and factories nationwide. As an artery, it plays an important role in transportation. Among them, I myself, as a passenger group leader and a member of the Public Relations Group of the Planning Office, is in charge of improving utilization and planning and public relations for railway fans.

We will celebrate the 2020th anniversary of our establishment in 50, and it has been decided to introduce capsule toys as a new initiative.At that time, I remembered that you introduced a product similar to the one you are considering, and I would like to speak to you.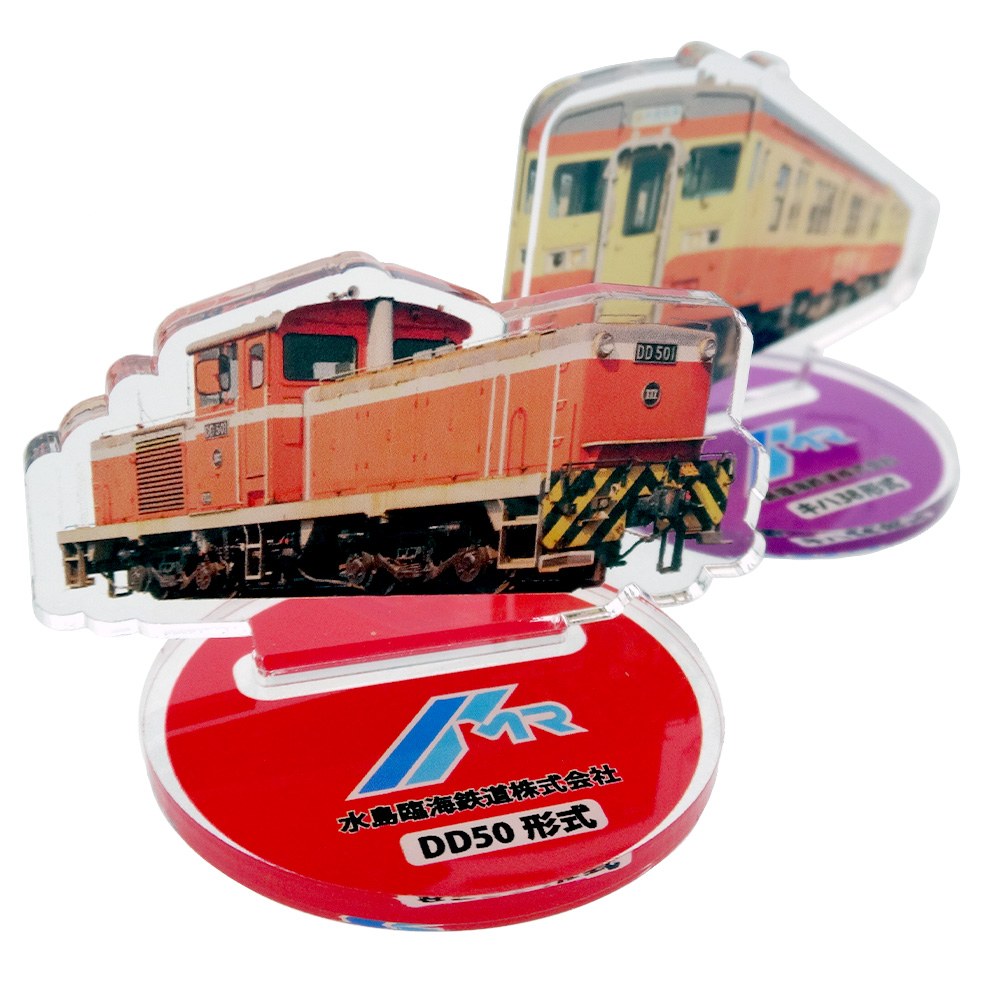 We would like to ask about your commitment to products and what you are glad to request.
Since it is a product to be put in a capsule toy, I wanted to express the power of the individual form with die cut and stick to the colorful appearance so that you can enjoy it at a glance. First of all, since you sent me the design image, it was easy to imagine the size and shape, and the points I wanted to stick to became clear.

Since the color is very beautiful, there are many people who want to collect it, and they are more than happy with the price. It was a masterpiece when all 10 types were arranged as collector's items.
It is useful for promoting the product because it conveys the appearance and purpose of the product and also made a POP to catch the eye, and it is useful not only for railroad fans but also for people living along the railway line and people using it for sightseeing. It has become a product that can be enjoyed by a wide range of customers.