HOME
>
Works
> Interview: Iga Railway Co., Ltd.
Interview: Iga Railway Co., Ltd.
Goods "Acrylic smartphone stand" commemorating the 200th anniversary of the 10 series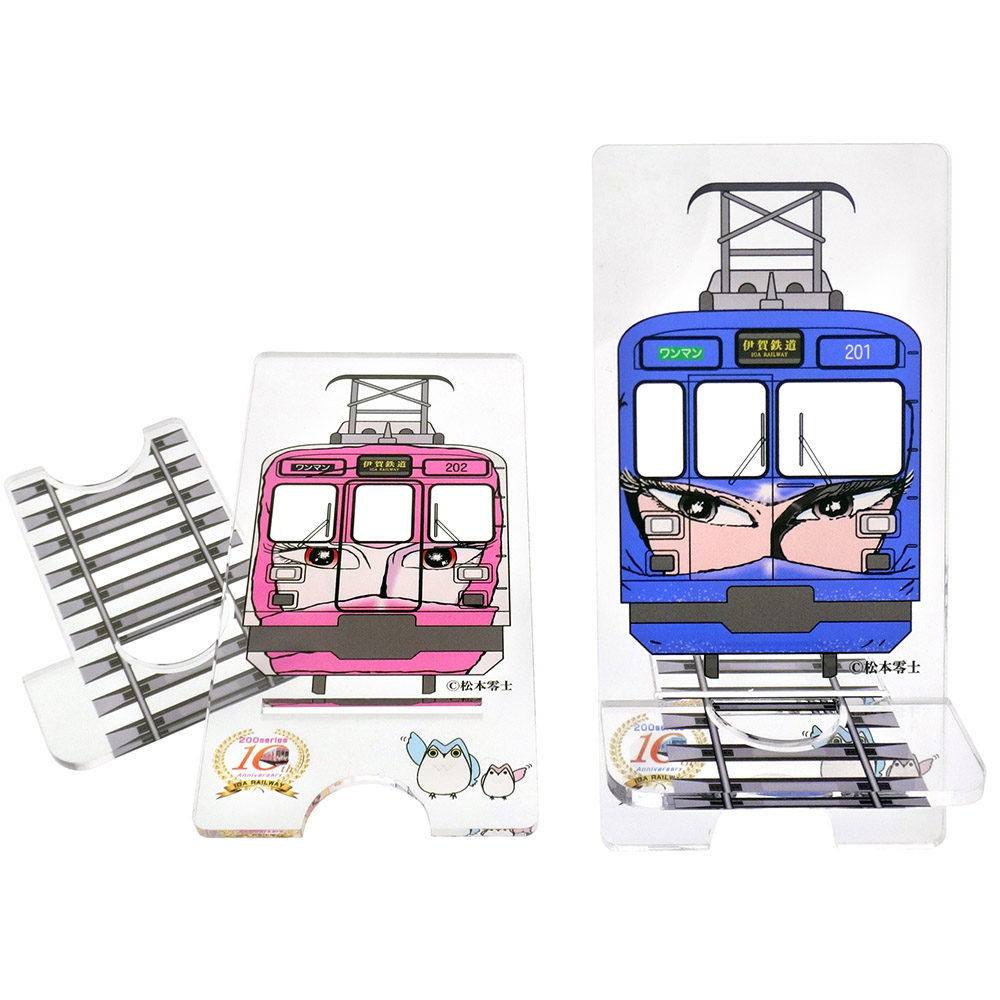 client

Craft and range

Processing method

Design production
Laser processing
Full color UV inkjet printing

Purpose of use/application

Products for sale

Delivery date

30 days

Minimum lot

100~
Could you tell us the reason for the commercialization and the background of your request?
Our company is a local railway that runs north and south through the Iga basin in central Mie prefecture."Iga Ninja" is famous in Iga, and out of all 200 formations of our 5 series, 3 cars of 6 formations are designed by manga artist Leiji Matsumoto "Woman Ninja Kunoichi".
Since the 200th anniversary of the appearance of our 10 series is approaching, there is also a time to consider commemorative goods, and Daio Seisakusho will propose various new products and production examples by other companies. I did.
Among them, we have never released it in the past, and I was fascinated by the practical acrylic smartphone stand that can design illustrations of ninja trains, and decided to proceed with the project with the feeling "This is it!".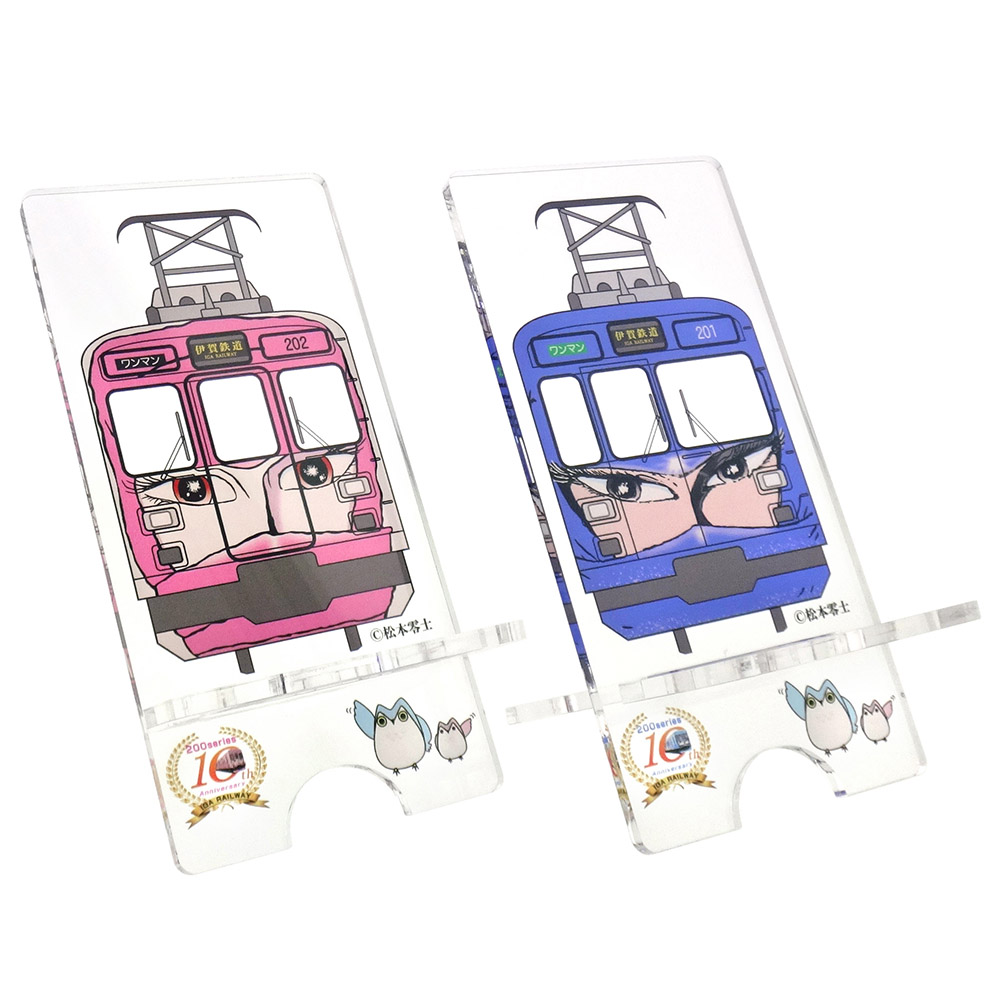 I would like to ask you about the particular points of the product
In addition to the illustration of the ninja train, we also expressed the desire to design with the 200 series 10th anniversary commemorative logo mark and our mascot character "Fukunin", and together with the person in charge, design the location etc. I decided.
When selling at the event venue, we actually put a sample smartphone on display, and many customers said, "This is convenient."
In addition, our employees who purchased the product had a very good reputation, such as "easy to use" and "no need to search for a smartphone".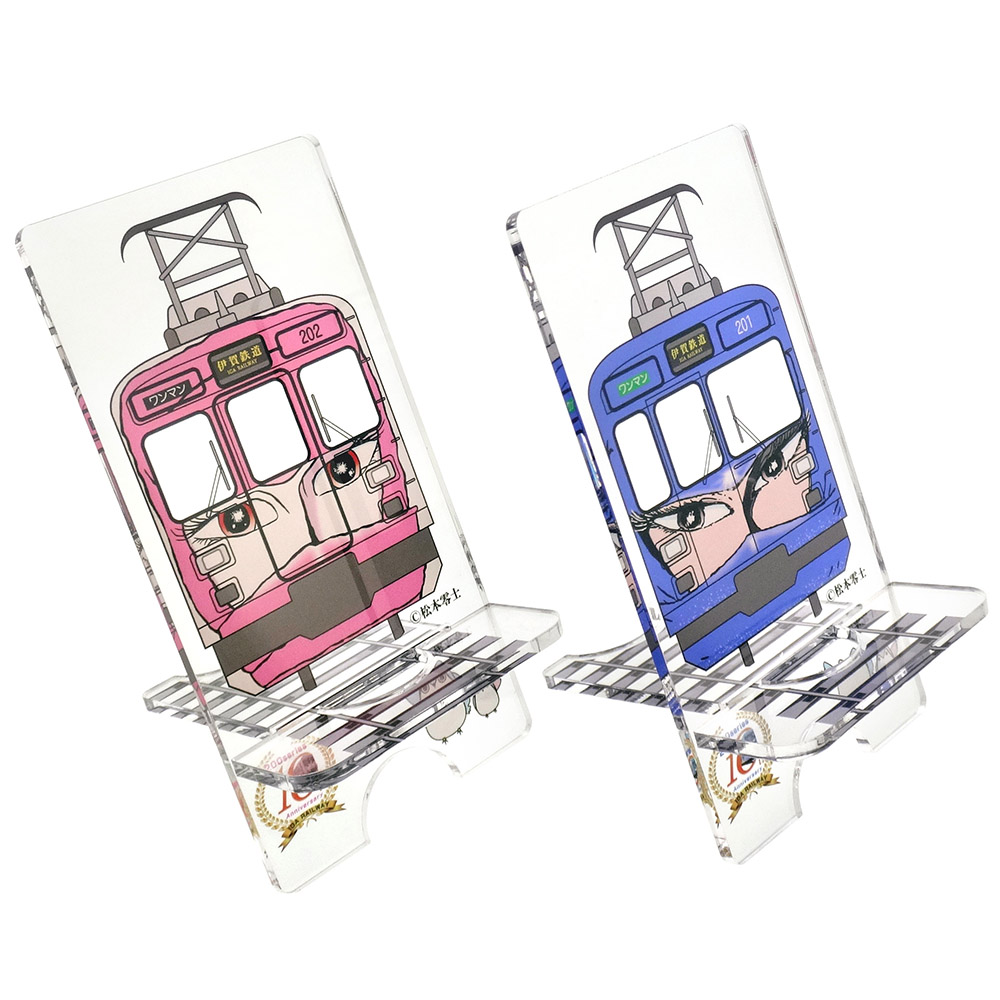 Do you have any comments about the fact that you are happy to request us?
The hurdles for planning new goods are increasing year by year.At that time, I was really grateful that Daio Seisakusho made various suggestions.
I was especially grateful that it could be manufactured in small lots.We are very grateful that it is difficult for a small company like ours to proceed with planning in large lots.
In the future, we would like to plan more and more original goods that other companies do not handle, so we would appreciate it if you could continue to make suggestions.
Products used