HOME
>
Works
> Interview: Artemis Hokkaido
Interview: Artemis Hokkaido
"Acrylic carabiner" to be distributed commemoratively when joining a fan club or for junior members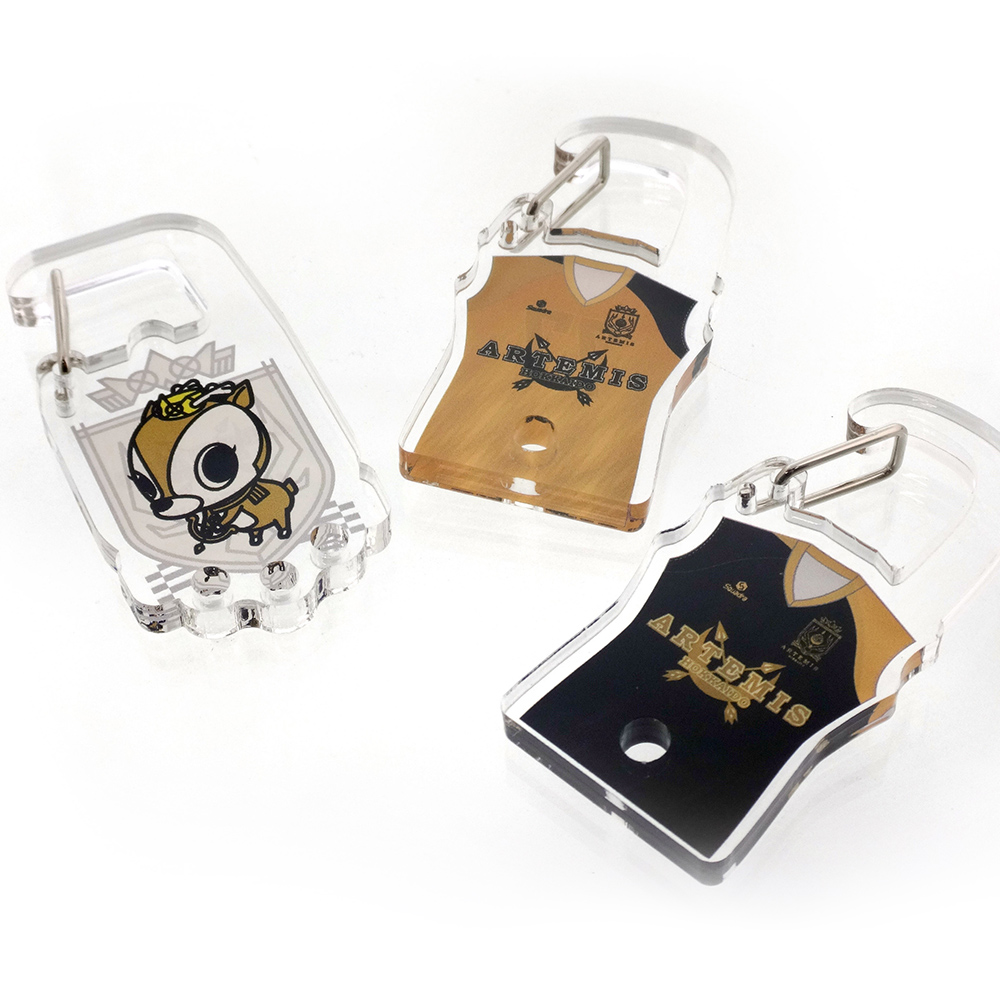 client

Craft and range

3 types of acrylic carabiner designs

Processing method

Design production
Full color printing/assembly

Purpose of use/application

Handouts / souvenirs

Delivery date

20 days

Minimum lot

100~
We would like to ask you about your commitment to products and what you are glad to request.
We are a women's volleyball team aiming to enter the V League from Hokkaido.When I was looking for something new and cool design for junior members, as a merchandise to be distributed when joining a fan club, I noticed your company's homepage and made an inquiry.
In Hokkaido, there aren't many vendors who can make merchandise, so I have to rely on the website, but even so, I think that I was able to respond very quickly and make merchandise smoothly.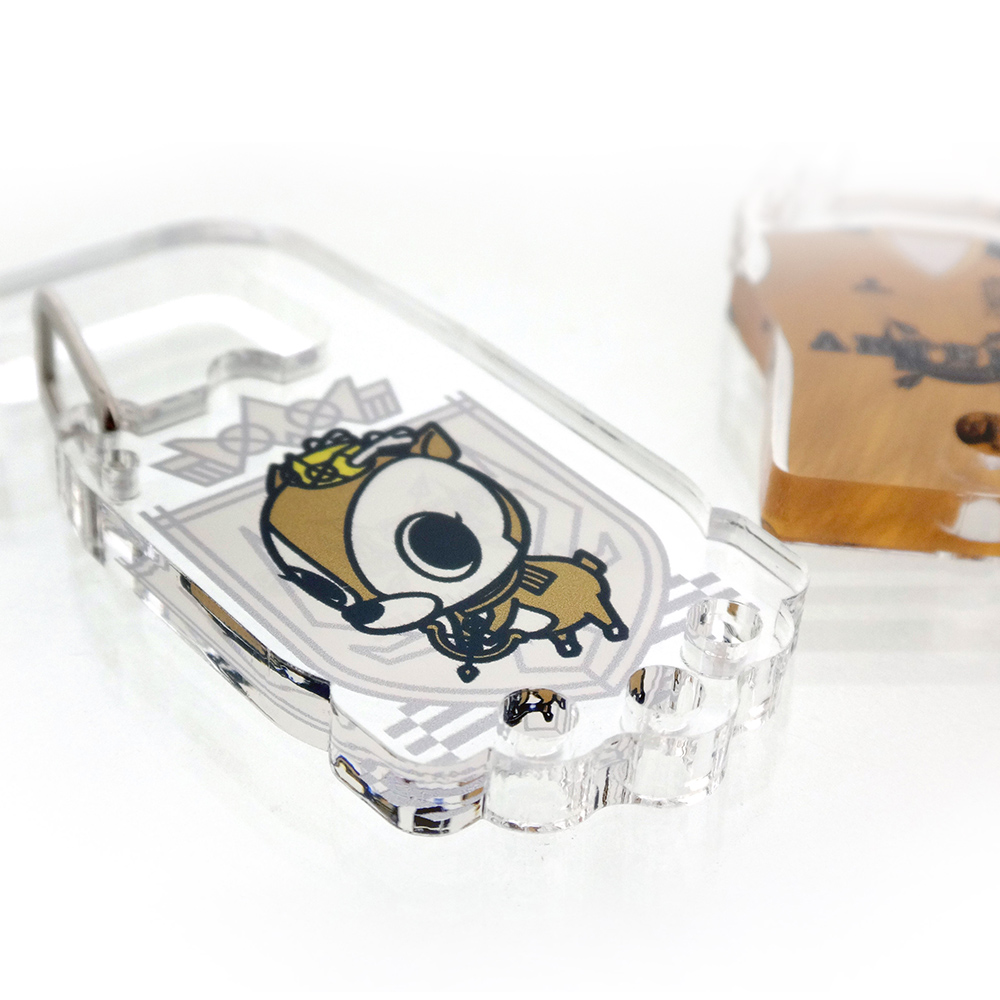 What is your reaction and what do you want to expect from us in the future?
I decided to make an acrylic carabiner by looking at the product page and production examples of other companies on your homepage before the consultation.This product is rich in design because it can be made in any original shape, and I feel that it was a good product to reproduce the characters and uniforms of our team.
When it was actually distributed, it was very well received by junior members, and we are positively considering continuing to produce it with other designs from next year onwards.
We would like to develop goods other than acrylic carabiner in the future, so we would appreciate it if you could introduce innovative products that other teams have not yet developed.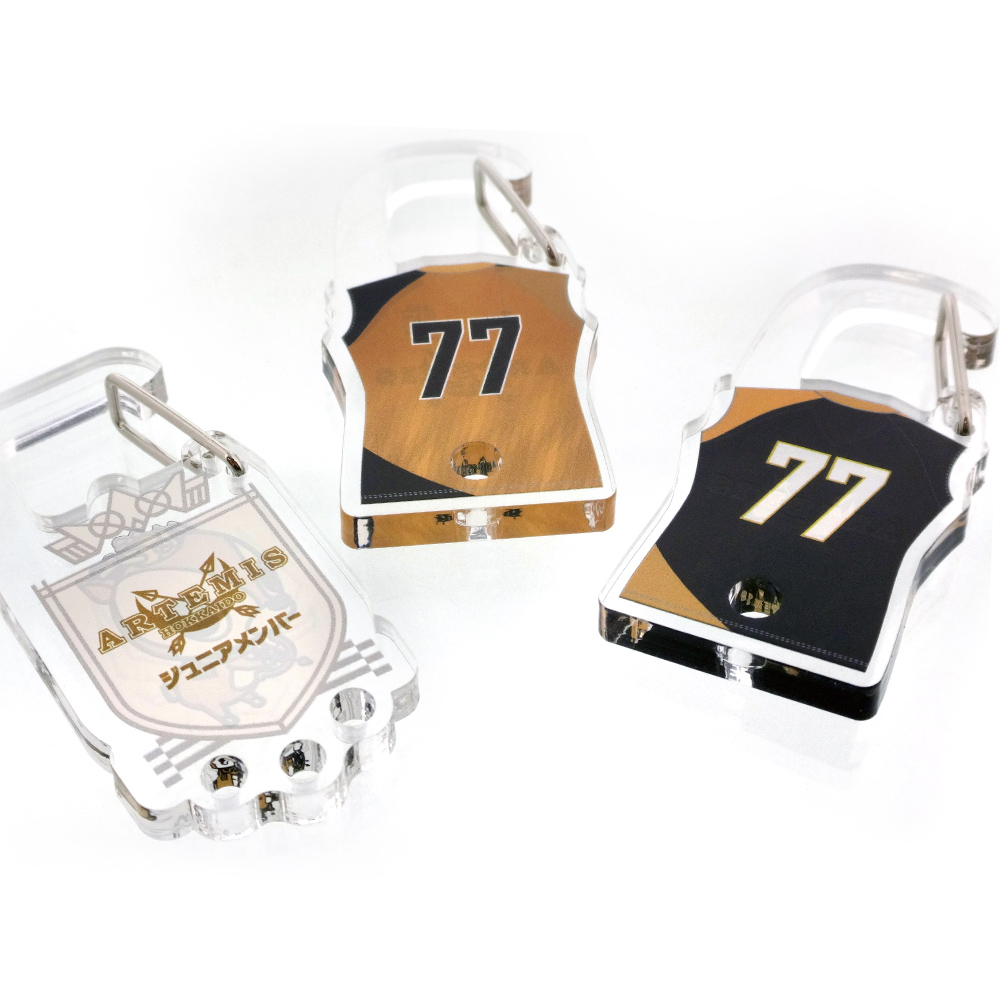 Products used