HOME
>
Works
> Interview: Tokyo Powerlifting Association
Interview: Tokyo Powerlifting Association
The long-awaited new color has appeared in the "Plate Compact Mirror", which is a popular gift from individuals.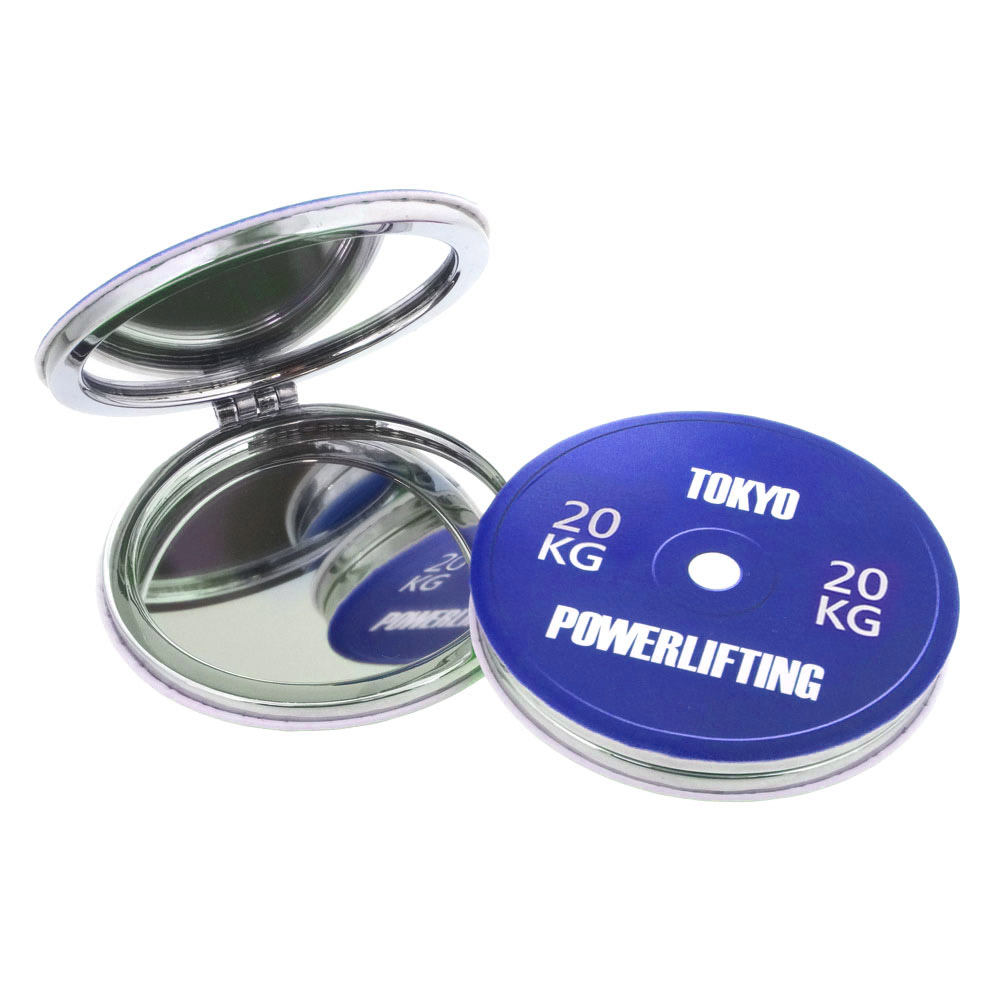 client

Craft and range

Plate type compact mirror

Processing method

Production and design creation
Full color UV inkjet printing

Purpose of use/application

Gifts in return for sponsors

Delivery date

20 days

Minimum lot

100~
Could you tell us the details of your request and the points you were particular about?
The Tokyo Powerlifting Association started accepting sponsorship from individuals for the first time in 2019, and a special product that imitates the design of the barbell plate actually used at the competition as a reward at that time.Plate compact mirrorWas produced by your company.The customers who received the gifts received more favorable reviews than expected.In addition, there were many requests for designs in different colors, so we decided to make it in blue, which contrasts with the red that we made last time.

I wanted to stick to the glossy finish that is close to the blue color of a real barbell plate, so I requested to adjust the color just before mass production based on the calibration sample, but I am grateful for your kindness.In addition, we were able to promptly respond to the requests of voluntary organizations such as our association, and make design proposals with this intention in mind, and we were able to finish the goods as we wanted.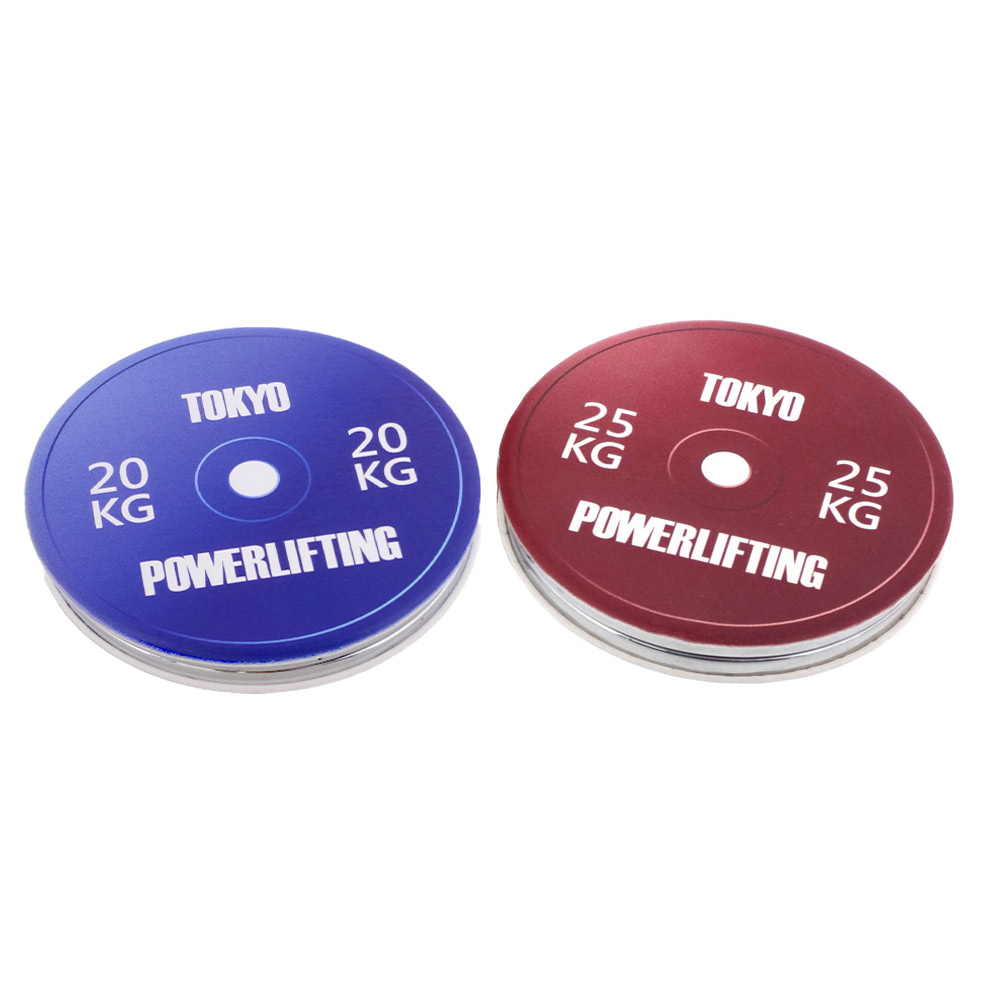 Please let us know what you think of the site, such as the effects after the introduction and the reactions of customers who have picked up the product.
Many customers introduce the returned gifts on SNS, and we have received many applications for new individual sponsorship from those who have seen the post.Among them, there was a happy voice saying "I am looking forward to future goods planning", and I would like to meet that expectation by all means, so please continue to propose plans that will increase the attention. Please.
Products used