HOME
>
Works
> Interview: Mizushima Rinkai Railway Co., Ltd.
Interview: Mizushima Rinkai Railway Co., Ltd.
"Acrylic magnet badge" with the motif of the name tag worn by the crew on the PR of the DD200 type locomotive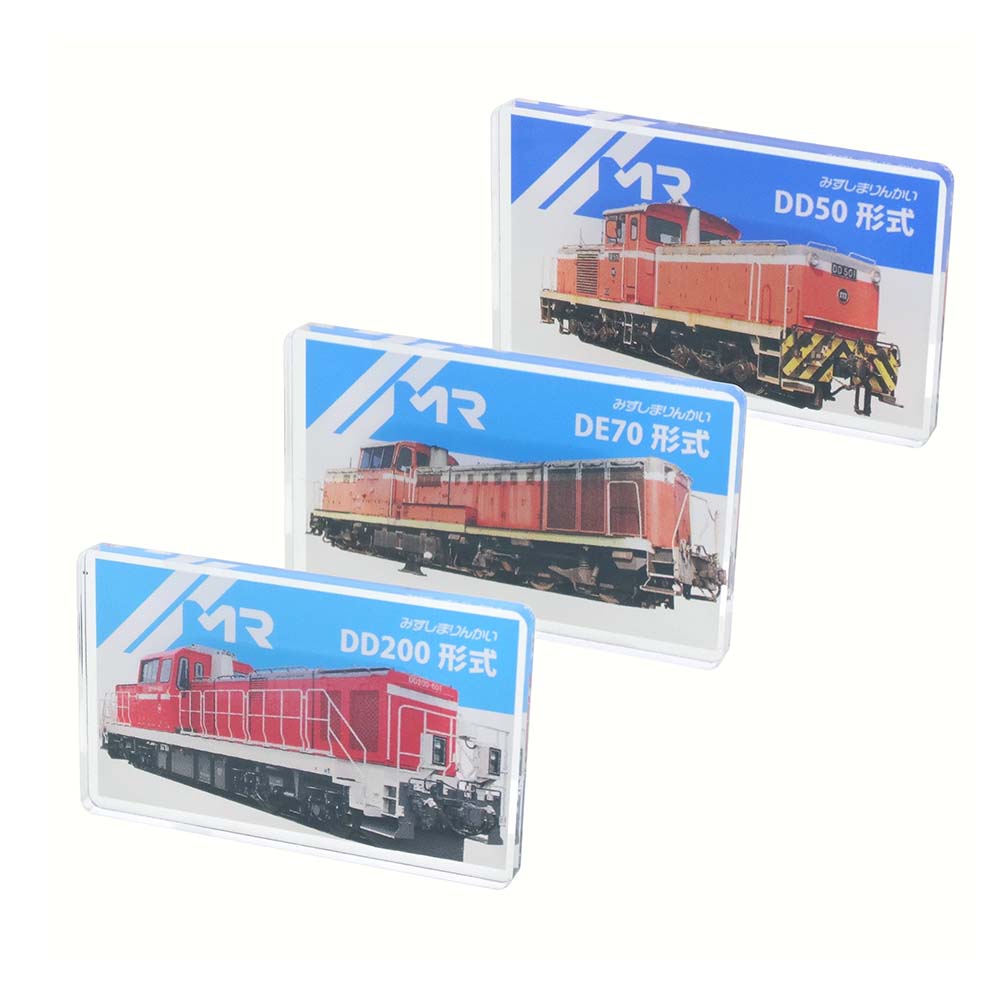 client

Craft and range

Processing method

Design production
Laser processing
Full color UV inkjet printing

Purpose of use/application

Capsule toys
Selling as a secret

Delivery date

20 days

Minimum lot

100~
We would like to ask about the circumstances behind your request.
Our company is a third-sector local railway that connects the center of Kurashiki City and the Mizushima Seaside Industrial Zone, and is responsible for important transportation as a foot that supports the lives and economy of local people.Among them, as a passenger group leader, I am in charge of improving utilization rates and planning and public relations for railroad fans.
In 2020, we introduced capsule toys as a new initiative, and we asked your company about 10 types of "vehicle photos" that used vehicle photos last time.Acrylic standWas produced.
The contents of the capsule toy are not only the needs of the customer, but if they do not have various interesting elements, they will be left unsold, but in the previous merchandise project, they were very well received by the customers.
This time, when proceeding with the PR goods project for the DD200 type locomotive, which will be the first introduction of private railways, we asked you to make it with an acrylic magnet badge that is your recommended product.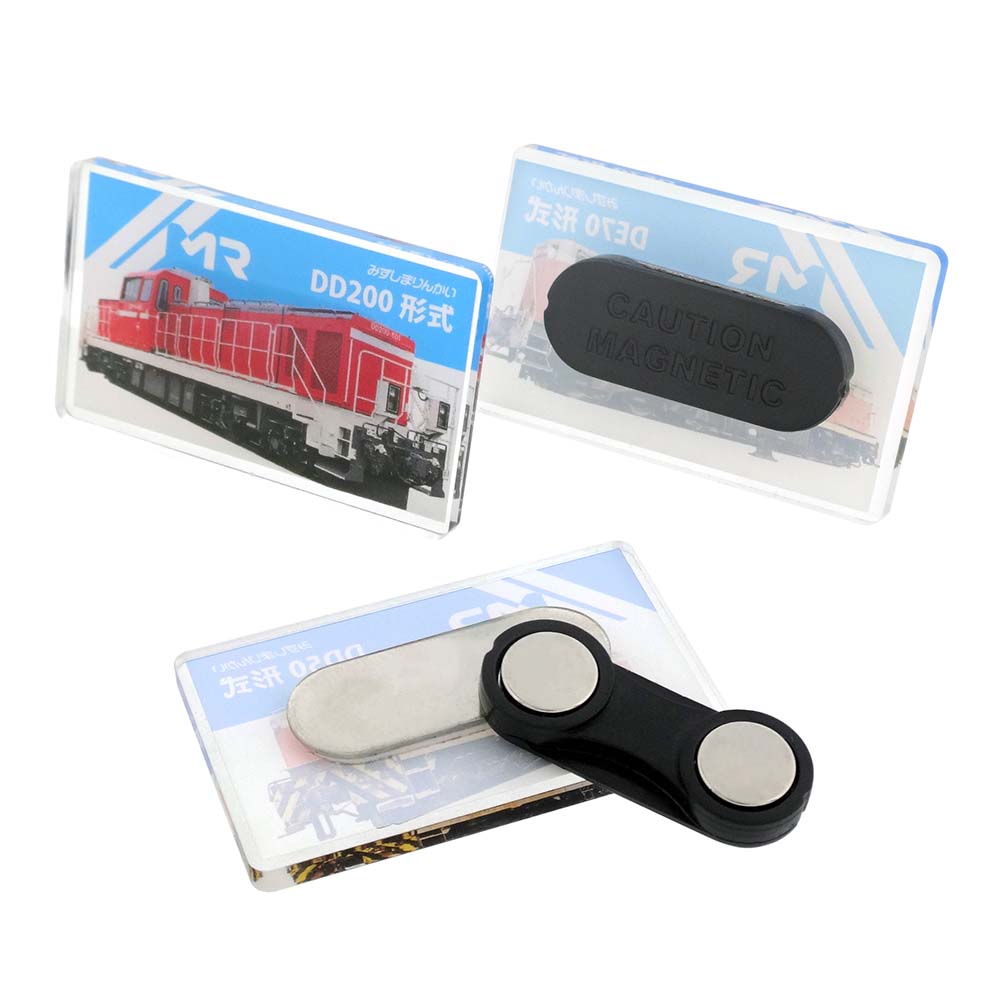 We would like to ask about your commitment to products and what you are glad to request.
Customers have been paying close attention to the fact that the locomotive, which was introduced for the first time by private railways, will be made into a merchandise.Some railroad fans have a strict eye on the details, and we wanted to create a product design with a different atmosphere and a way of showing the vehicle that would satisfy them, so our crew members We requested the production of a design with the name tag to be worn as the background motif, and we have you commercialize it with that intention.
In addition, since we always receive actual samples before mass production, we were able to check the finish such as the color of the product, and we were able to leave it to us with confidence.

And although it is quite difficult to make POP in-house, it was very helpful to be able to make a POP design that catches the eyes of our customers.
Not only on the day when the goods are released, but also many customers are steadily turning the capsule toys and contributing to the number of sales.

We will continue to plan goods that will attract the attention of our customers, so we hope that you will regularly introduce products that are likely to suit us.