HOME
>
Company Information
> Access
Directions & Parking
Tokyo Head Office
111-0021-2 Nihonzutsumi, Taito-ku, Tokyo Japan
TEL 03-3876-1341 FAX 03-3876-1349
Private parking available (6 indoor mechanical)
Nearest Station

3-minute walk (8m) from Minowa Station (Exit 600) on the Hibiya Subway Line
12 minutes walk (950m) from Minamisenju Station (West Exit) of JR East Joban Line

Nearest exit

6 minutes by car from the Tsutsumi-dori exit of the Shuto Expressway Mukaijima (Line 5)
1 minutes by car from the Iriya exit of the Metropolitan Expressway Ueno (Line 5)

Information map

Click here to view the map.


In-house introduction video
Tokyo Office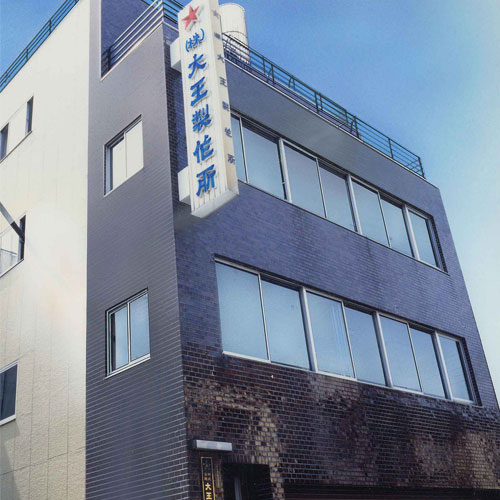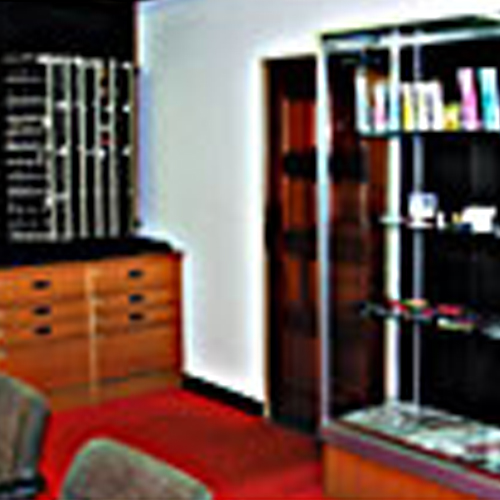 〒111-0021, Daio Building Tokyo, 2-10-9 Nihontsutsumi, Taito-ku, Tokyo, Japan
TEL 03-3876-1345 FAX 03-3876-1349
Private parking available (10 outdoors, 3 indoors)
Nearest Station

3-minute walk (8m) from Minowa Station (Exit 700) on the Hibiya Subway Line
12 minutes walk (900m) from Minamisenju Station (West Exit) of JR East Joban Line

Nearest exit

6 minutes by car from the Tsutsumi-dori exit of the Shuto Expressway Mukaijima (Line 5)
1 minutes by car from the Iriya exit of the Metropolitan Expressway Ueno (Line 5)

Information map

Click here to view the map.>

Osaka Sales Office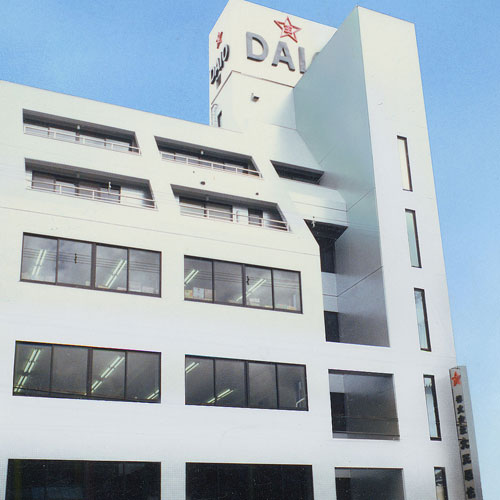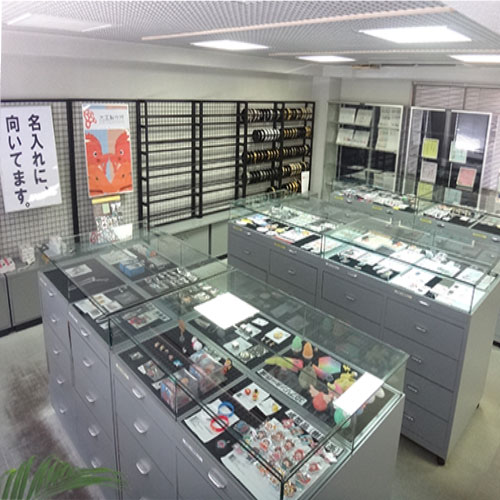 〒556-0003, Daio Building Osaka, 2-8-9 Ebisunishi, Naniwa-ku, Osaka, Japan
TEL 06-6643-7801 FAX 03-6643-7805
Private parking available (2 indoors)
Nearest Station

4-minute walk (2m) from Ebisucho Station (Exit 190) on the Sakaisuji Subway Line
4 minutes walk (9m) from Daikokucho Station (Exit 700) on the Midosuji Subway Line

Nearest exit

5 minutes by car from the Yuhigaoka exit of the Hanshin Expressway
Yuhigaoka→Matsuyamachisuji→Route 25 towards Daikokucho
Turn left and right after passing the intersection of Ebisu-cho

Information map

Click here to display the map.>

Nagoya Sales Office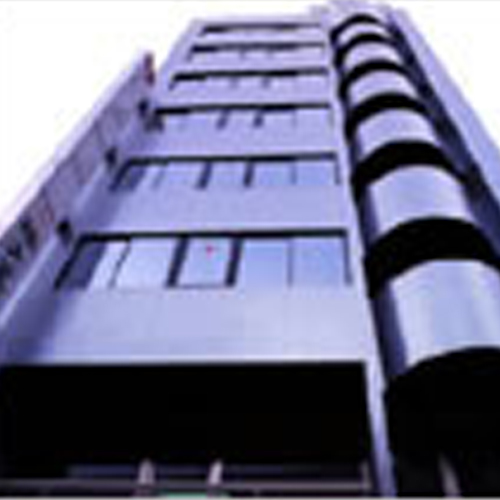 〒460-0026, Daio Building Nagoya, 1-1-4, Iseyama, Naka-ku, Nagoya, Japan
TEL 06-6643-7801 FAX 03-6643-7805
Private parking available (6 indoor mechanical)
Nearest Station

3 minutes walk (4m) from Higashibetsuin Station (Exit 350) on Meijo Line
14 minutes walk (1100m) from Meitetsu, JR Tokai or Kanayama subway station

Nearest exit

1 minute drive from the Higashibetsuin exit of the Nagoya Expressway Toshinkansen

Information map
Misato Factory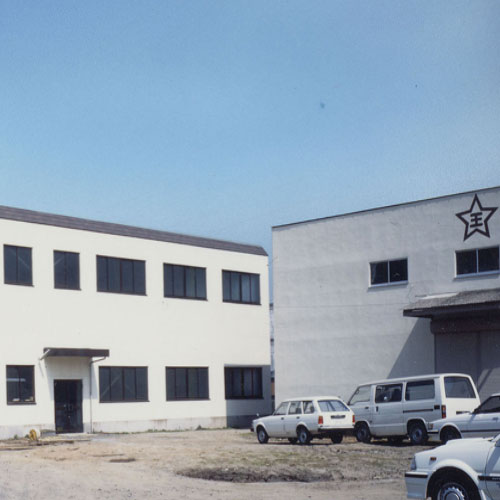 〒341-0042, 550 Yaguchi, Misato-shi, Saitama
TEL 048-953-5001 FAX 048-953-5005
Private parking available
Nearest Station

10 minutes walk (800m) from Tsukuba Express Misato Chuo Station

Nearest exit

3 minutes by car from Misato Exit on the Shuto Expressway

Information map

1 minute walk from Misato City Hall
Click here to display the map.
Chinese local corporation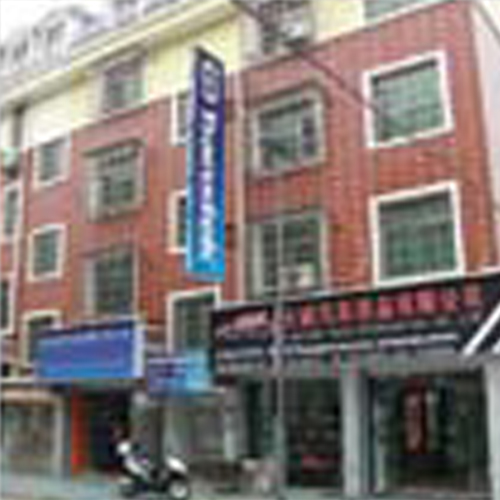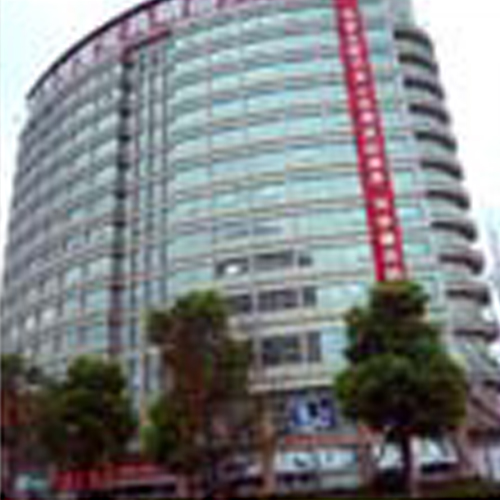 Yi Bird City Seagull Trading Co., Ltd.
Zhejiang? City Shixi Road West Station Avenue West 320-322
Phone: /FAX: +86-579-8559-7275
Person in charge: Zhao Ning (TEL: 137-7791-6717)
Nearest Station

South of Shanghai Airport and further south of Hangzhou Airport. 4 hours drive from Shanghai, 2 hours drive from Hangzhou

Nearest exit

Information map
Head office location
Located XNUMX km from Ginza in Tokyo, there are many attractive sightseeing spots such as Tokyo Sky Tree completed in May XNUMX, Ueno Park and Sensoji Sensoji Temple.
As big events, Asakusa Sansha Festival, Sumida River Fireworks Festival, Asakusa Washin Shrine Tori no Ichi tell the good era of Edo now and every year there are many visitors not only from Japan but also from overseas.

Origin of Japan Tsutsumi
The name of Nihon Tsutsumi originally refers to the causeway that was built in the Edo period, and corresponds to the current causeway.
The bank was built along the waterway from Imadobashi to Minowa Johanji Temple. In the vicinity of Sanyabori, which is located downstream, a bank has been built on both banks, which is why it has come to be called "two banks."
After Yoshiwara moved, he was often called "Yoshihara Embankment" or "Kaito Habitat Embankment" and was crowded with Edo children who went to play.
(Quoted from wikipedia)

Present Taito Ward
Taito Ward forms one of the leading local industries in Tokyo, and its constituent units are, for example, Shinto and Buddhist altars in Inari Town, kitchen kitchen supplies in Kappabashi, dolls and toys in Asakusabashi and Kuramae, furniture in Iriya, leather in Asakusa. It is an industrial unit in which small factories and their wholesalers are connected to each other in small areas such as products. In these areas, the work and commercial qualities cultivated from the Edo period still remain.
In XNUMX, Taito Ward was established by the merger of Asakusa Ward and Shimotani Ward. In XNUMX, the XNUMXth anniversary commemorative ceremony was held. Ueno and Asakusa have joined together to further develop the popular culture and create an attractive look.
Not only Ueno and Asakusa, but also other regions such as Yanaka, Iriya, Negishi, Torigoe, Asakusabashi, Kuramae have various cultures, customs and temperaments through their respective history, and the present Taito ward is a tourist that is attractive to all regions. It is the ground.
(Data provided by Taito City)