HOME
>
Company Information
> Chinese subsidiary
Chinese local corporation
Making things for the Japanese market
From downstream inspection to emphasis on upstream production management
In addition to focusing on the inspection of finished products that are likely to occur in Chinese subsidiaries, our top priority is upstream management from design to production process.
We provide high-quality products according to the quality standards of Daio Seisakusho (our parent company), which we have cultivated in the Japanese market for about 50 years.
Direct delivery to your overseas factory
Manufacturing in China and other countries has become commonplace, but I wonder if you are suffering from poor product quality due to lack of high-quality parts.
Dairo Trading Co., Ltd. will send high-quality materials for Japan directly from your local Chinese subsidiary to your overseas factory.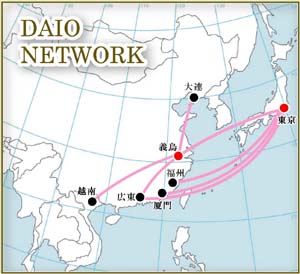 Fabless strengths
Select the best manufacturer according to product characteristics
Do you think integrated production is cheaper and of higher quality?Manufacturers that specialize in production consignment outsource the products of many companies at once, so the manufacturing cost is low and the manufacturing standard is high.
We select the optimal production contractor according to the characteristics of each product.
Respond quickly to market changes
Rather than sticking to "manufactured products" at our own factory, we can speed up development with an emphasis on planning and development that immediately responds to customer needs.
In addition, troubles that are likely to occur due to the difference in recognition of quality standards from overseas factories can be prevented by the quality standards established through many years of experience.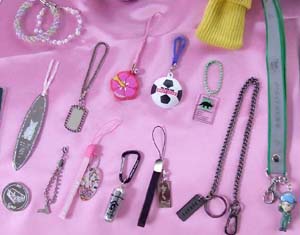 Commitment to high quality
Not to mention the main product department, for example, as shown in the example on the right, we apply quality standards that are particular about such small parts.
We provide high quality products with abundant experience accumulated in Japan for about 50 years.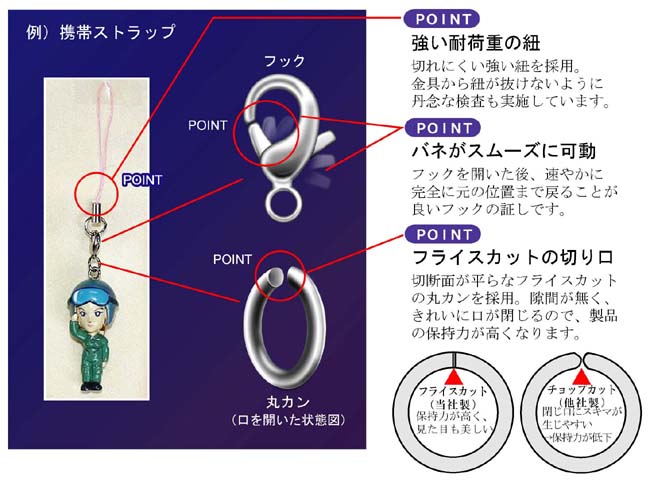 Verification using inspection equipment
Example 1) Hazardous substance content inspection
Based on safety standards such as RoHS and CPSC, we conduct inspections for the inclusion of harmful substances such as lead in metal products such as accessories.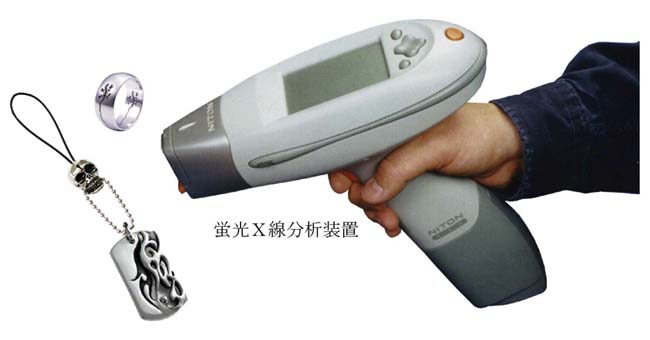 Example 2) Inspection with a meter
As a metal part for sewing toys and apparel, we have a lineup of plated parts and materials that do not react with the meter. We are verifying using a needle detector.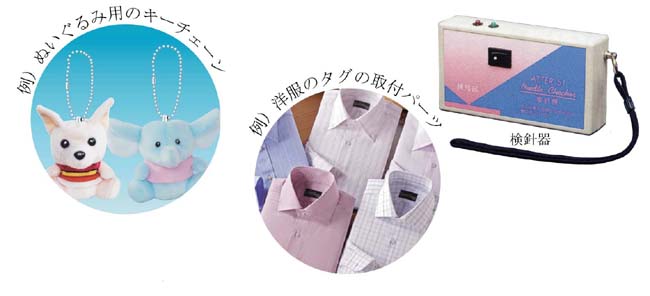 Ecological products that are kind to the natural environment
Example 1) Use of vegetable plastic
We will actively switch from conventional petroleum plastic products to vegetable plastics made from natural materials such as corn. Compared to general plastics, it consumes less energy when incinerated, and CO2The amount generated can be reduced by about 30-40%. In addition, plant-based plastics absorb water and CO due to microorganisms in the soil and water.2It is an environmentally friendly material that is decomposed into.
Example 2) Development of recycling and reuse products
We are striving to utilize recycled materials and develop reuse products that allow products such as disposable shopping bags and instant warmers to be used repeatedly. We will make effective use of resources to reduce the burden on the environment as much as possible.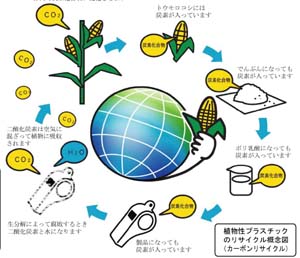 Available Products
Parts/Semi-finished products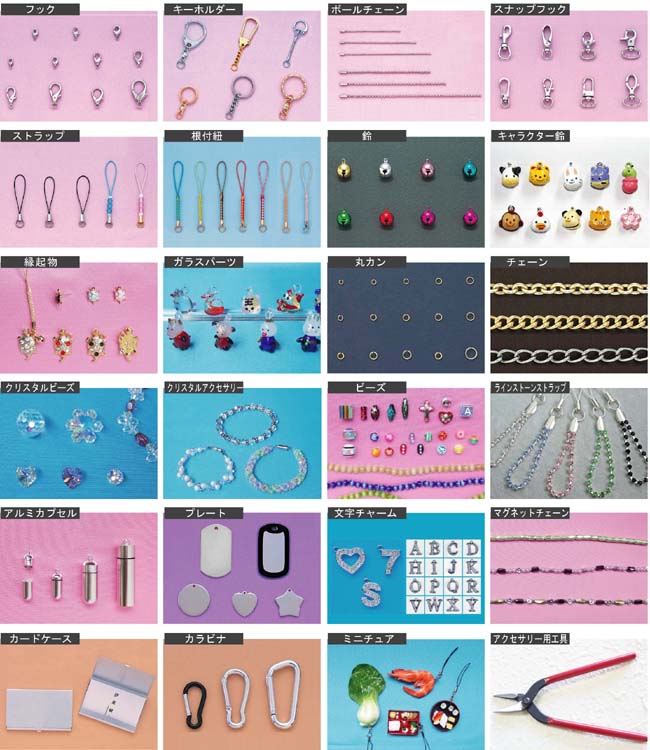 Original molding process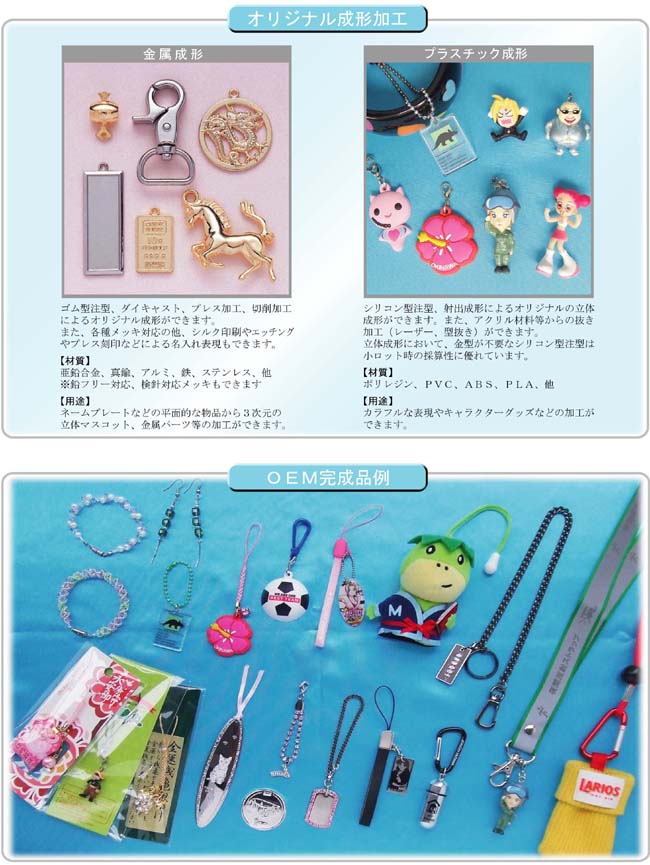 Contact
It is 320-322 *koshogikarasushijoseigaidosei*daidosei
Phone & Fax +86-(0) 579-8559-7275
Person in charge: Zhao Ning (TEL: 137-7791-6717)
E-mail:daiochina@daiomfg.co.jp
Parent company: Daio Seisakusho Co., Ltd.
Based on the knowledge and experience cultivated over about 50 years in the Japanese market, which requires top class quality in the world, we aim to build our own quality control system and make products that satisfy our customers.
We are also actively developing lead-free parts and other products under the concept of "products that are kind to people and nature," with a focus on various environmental issues and product safety in recent years.