HOME
>
Products/Services
>
Parts sales
>
Smartphone goods
> Mobile battery (10000mAh type)
Parts sales
*Reproduction of images is prohibited
Catalog No.: 5608C
Mobile battery (10000mAh type)
A mobile battery with a flat shape on both sides for easy print design.
Although it is thin and compact, it has a large charging capacity of 10000 mAh.
For example, the iPhone SE has a capacity that can be fully charged for about 5 times.
It is also useful as a portable item for travel and events, and for securing smartphone power in the event of a disaster.
The high output of 2.1A makes it ideal for charging tablets.

With a focus on the design of the print, the charge level lamp is placed at the bottom.
It is a structure that does not impair the print range on both sides of the main body.
| | |
| --- | --- |
| Product code | 5608 |
| body size | W79 x H151 x D12mm |
| Body color | Black White |
| Insert name | Printable |
| More | Capacity 10000mAh Standard UL compatible (battery part) Output 5V/2.1A PSE compatible |
535
About Electrical Appliance and Material Safety Law (PSE mark)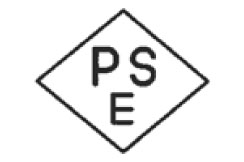 Electrical Appliance and Material Safety Law (PSE mark)Is a mark that is attached to the one that meets the safety standard, which is provided to prevent the danger and the trouble caused by the electric products.
October 2019th, 2Therefore, based on the prohibition on sale of mobile batteries that do not have the PSE certification mark, we offer those with the PSE certification mark. Please use with confidence. Sales of products that do not have a certification mark have ended.
About lithium ion polymer battery
<There is a life due to aging deterioration>
Products with a lithium-ion polymer battery may deteriorate over time and the battery pack may expand. This is a characteristic of lithium ion polymer batteries. The swollen battery pack is nearing the end of its life and should be discontinued immediately.

<Do not give a strong shock to the body or store it at high temperature>
Please note that handling the product and storing it properly may cause the battery equipped with the lithium-ion polymer battery to be subject to a strong impact or to be stored at high temperatures, which may cause the battery to deteriorate and expand. Storage at a temperature of 40°C or above will significantly reduce performance.

<Do not store the battery for a long time>
Due to the characteristics of lithium-ion polymer battery cells, recharging becomes impossible if over-discharging progresses. Even if the battery is not in use, the battery will gradually self-discharge and gradually decrease, so please charge it before storing it for a long time, and charge it once a month even when it is not in use. Due to the characteristics of lithium, gas may be generated in the battery and the battery may expand when over-discharging proceeds. The battery is designed to expand and prevent it from exploding or leaking when gas is generated.