HOME
>
Works
> Nose Electric Railway Co., Ltd.
Example: Nose Electric Railway Co., Ltd.
"Acrylic smartphone stand" designed for popular classic vehicles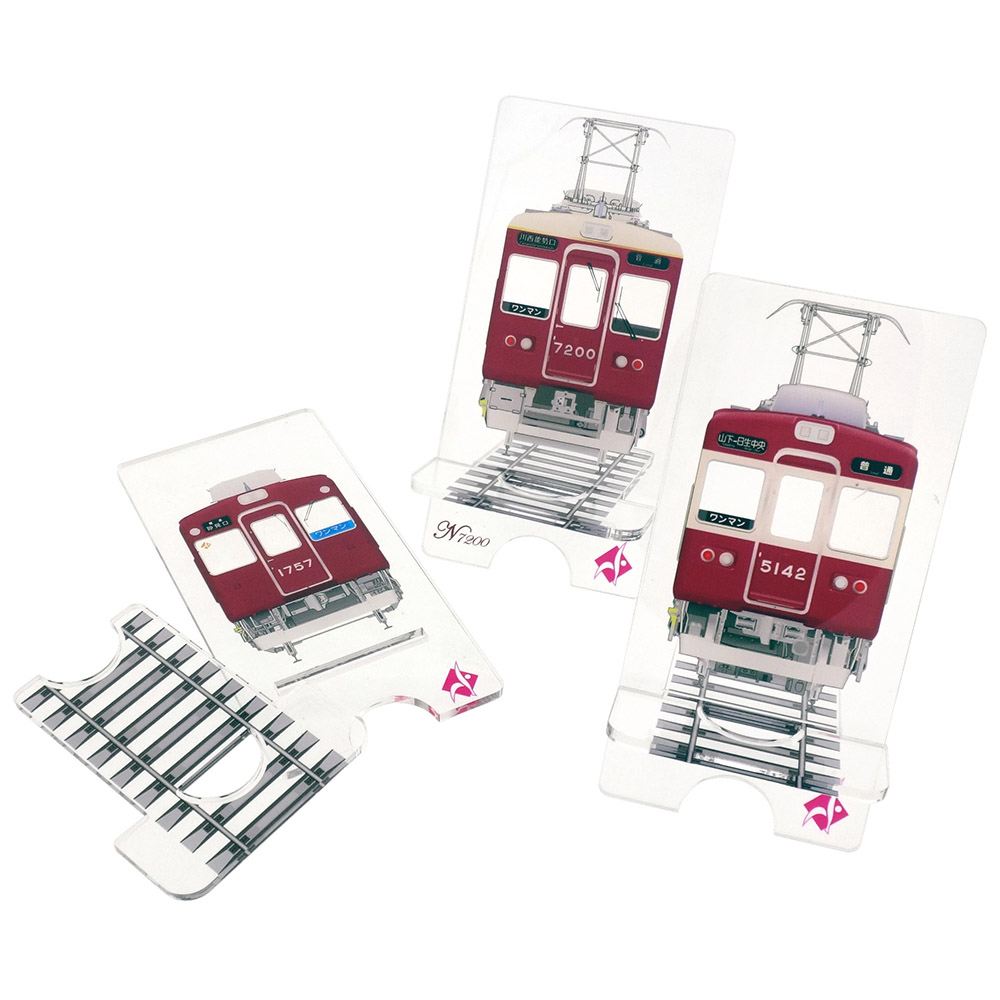 client

Craft and range

Processing method

Design production
Laser processing
Full color UV inkjet printing

Purpose of use/application

Products for sale

Delivery date

30 days

Minimum lot

100~
Background of the project
Previously, I received a consultation with Nose Electric Railway from the person in charge of goods planning to make a product to be sold at a commemorative photo session of a retired vehicle, and the original acrylic smartphone stand that I made at that time was photographed. It was very well received by the customers who participated in the meeting, so we decided to develop a design that imagines the vehicle we are enrolled in this time, and we were able to receive a request.
At the event venue, the texture of acrylic is good, so it is easy to get interested, and it seems that there were many opportunities to actually pick up the product and see it, and this time as well, the illustrations that realistically express the details of the railway vehicle from the customer It was said that it led to the favorable evaluation of.
In addition, we are very grateful that Nose Electric Railway has subscribed to our new product introduction e-mail newsletter.
We will continue to aim for more specific design proposals that meet potential needs. Thank you for your cooperation.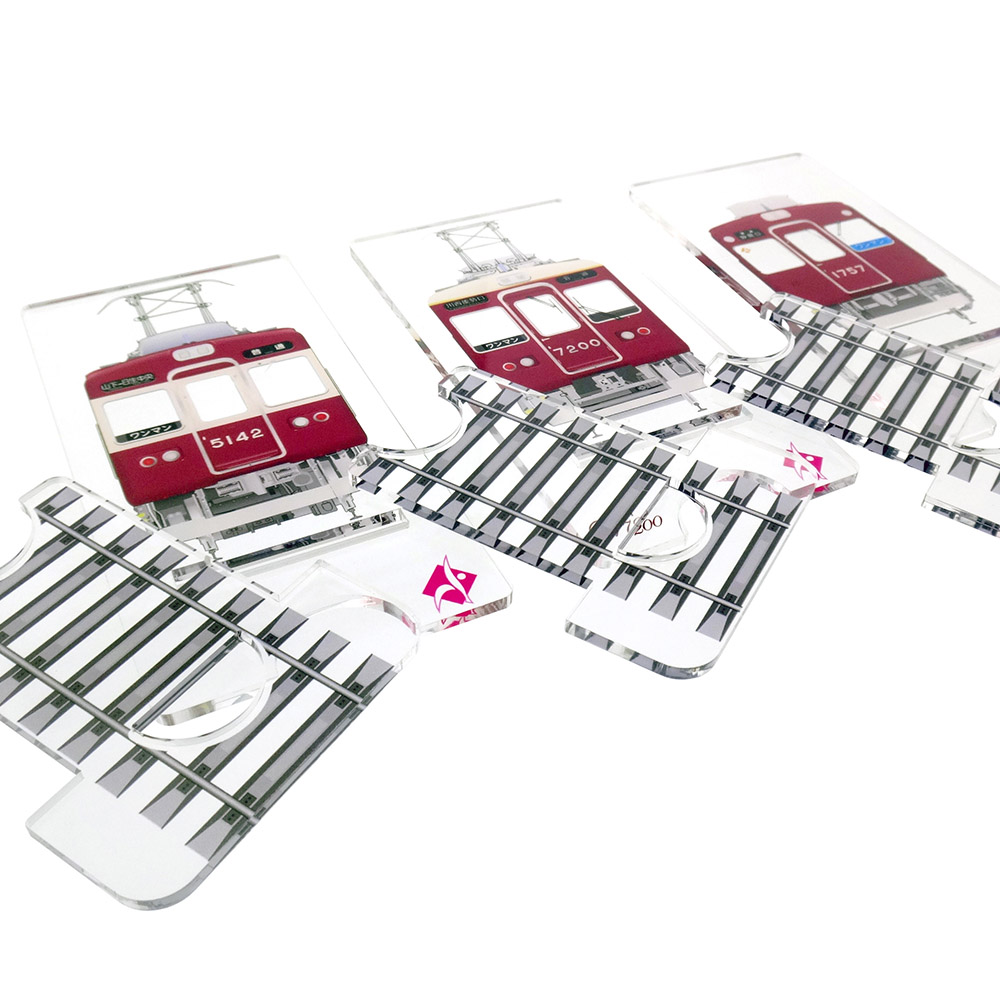 Products used