HOME
>
Works
> Tokyu Department Store
Example: Tokyu Department Store
Resin accessories workshop
client

Craft and range

Processing method

UV resin solution
UV light

Purpose of use/application

Children's clothing department event

Delivery date

30 days

Minimum lot

100~
Background of the project
A workshop where you can make popular resin accessories!

You can make your own bag charms and pendants by enclosing your favorite photos, illustration papers, charms, etc. and pouring UV resin liquid into them to cure them.You can make charms by decorating not only our original meal plate but also transparent squirrels.

It is a workshop where you can enjoy choosing decorations and get a sense of accomplishment by making your own.Not only children but also adults can enjoy it.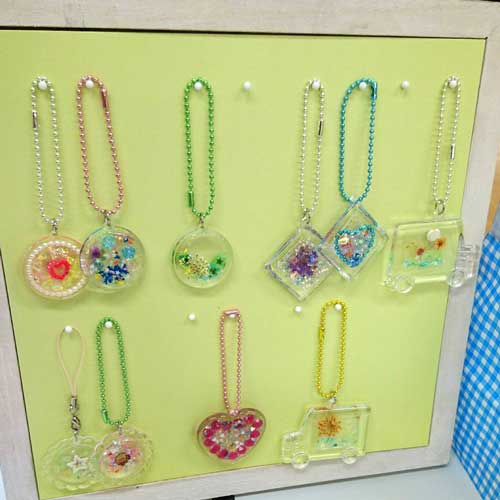 Products used