HOME
>
Works
> Shinshu Brave Warriors
Case study: Shinshu Brave Warriors
Visit point "Multi-stand" as a free gift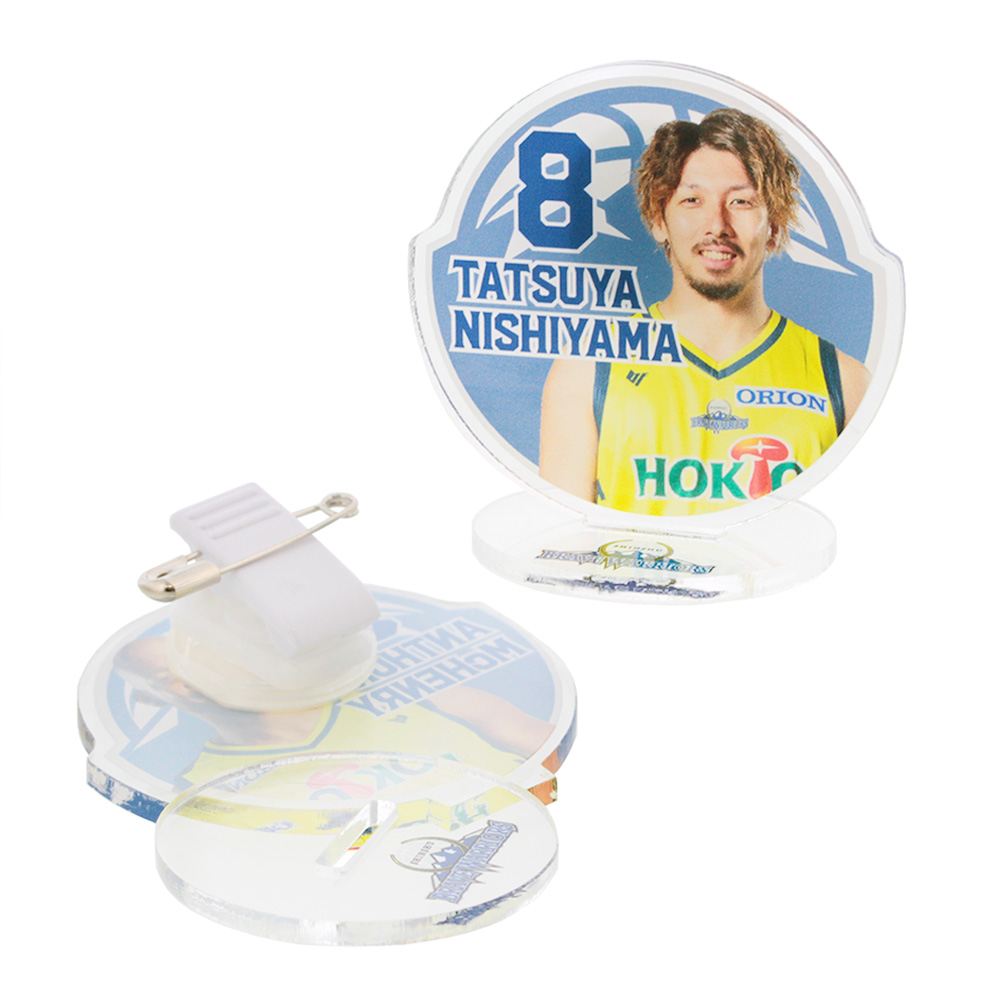 client

Craft and range

Processing method

Multi-frame UV Inkjet 4C printing
Secret sale bags

Purpose of use/application

Visit point benefits

Delivery date

20 days

Minimum lot

100~
Background of the project
We proposed a new product "Acrylic Multi Stand" that can express player photos and emblems in full color and can be made in freestyle, but we will give it to customers who have a team membership card in exchange for points. Please use it as a goods.
This product is not just an acrylic stand, but also has an acrylic pin badge and a function as a memo stand, making it attractive for a variety of uses.
Since we sent the product samples in advance, we were able to proceed smoothly from the design decision to mass production.
I am very pleased to hear that the simple design with a single color emblem to complement the player's picture is popular.
It was said that it would be sold in secret, so we delivered it in an invisible aluminum-deposited bag inside.
We were pleased that we were able to immediately distribute the delivered products as they were.
We will continue to propose products that are easy to develop for each player in a secret sales format and products that correspond to small lots. Thank you for your cooperation.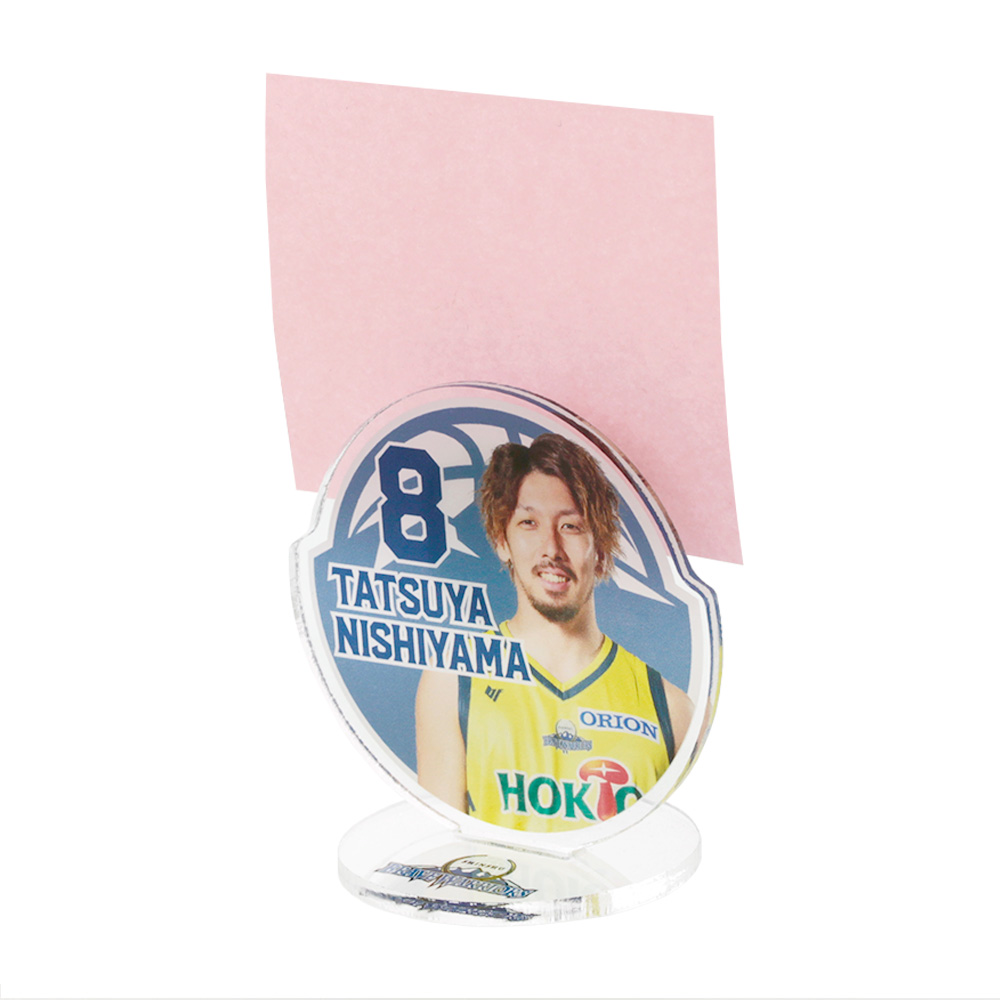 Products used