HOME
>
Works
> Interview: Tokyo Powerlifting Association
Interview: Tokyo Powerlifting Association
"Squat-kun figure" that reproduces the difference between the two types of forms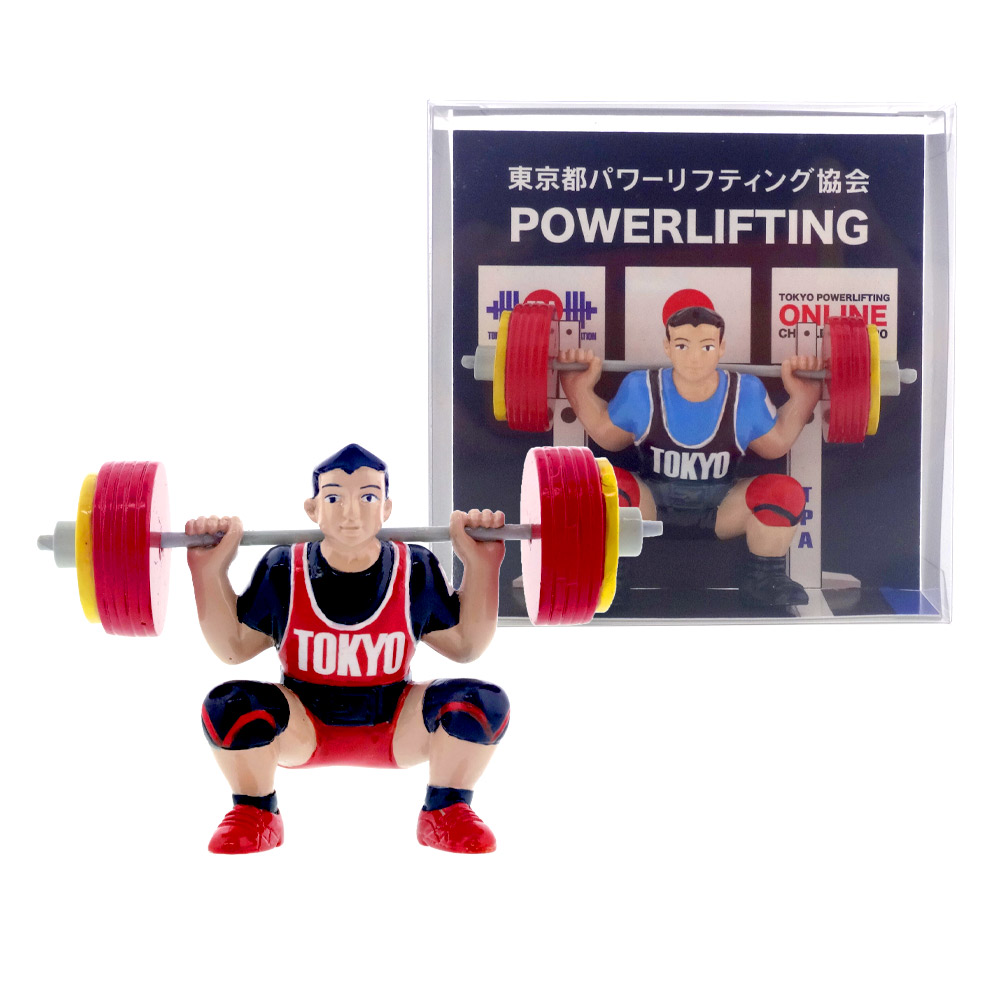 client

Craft and range

Polyresin figure
Squat (High & Low)

Processing method

Production / design creation
Laser processing prototype production, resin molding, color difference, water transfer

Purpose of use/application

Seeking personal sponsorship
As a reward

Delivery date

1 year (3 months for concept / design, 6 months for trial production / 3 months for mass production)

lot

2 types of designs x 100 each = 200 in total
Could you tell us the reason for the commercialization and the background of your request?
The Tokyo Powerlifting Association has been established for over 40 years with the aim of popularizing the sport of "powerlifting" in Tokyo, and has been running the competition.
With the motto of "creating a tournament that both athletes and spectators can enjoy," in recent years we have been focusing on venue settings in collaboration with event vendors and public relations activities using SNS so that athletes can try out in better moods and conditions. I am.As part of this, we have launched a project to receive sponsorship from individuals, and as a reward for those who sponsored the event, we are delivering original goods that capture the unique characteristics of "powerlifting."

Until now, as a personal sponsorship gift, "Plate compact mirror"Or"Power smartphone rackIs planned together with your company, and all of them have been well received as special gifts that powerlifting athletes will be very pleased with.Following this, we had high expectations for your company to discuss "Squat-kun," which is the third gift of the individual sponsorship project.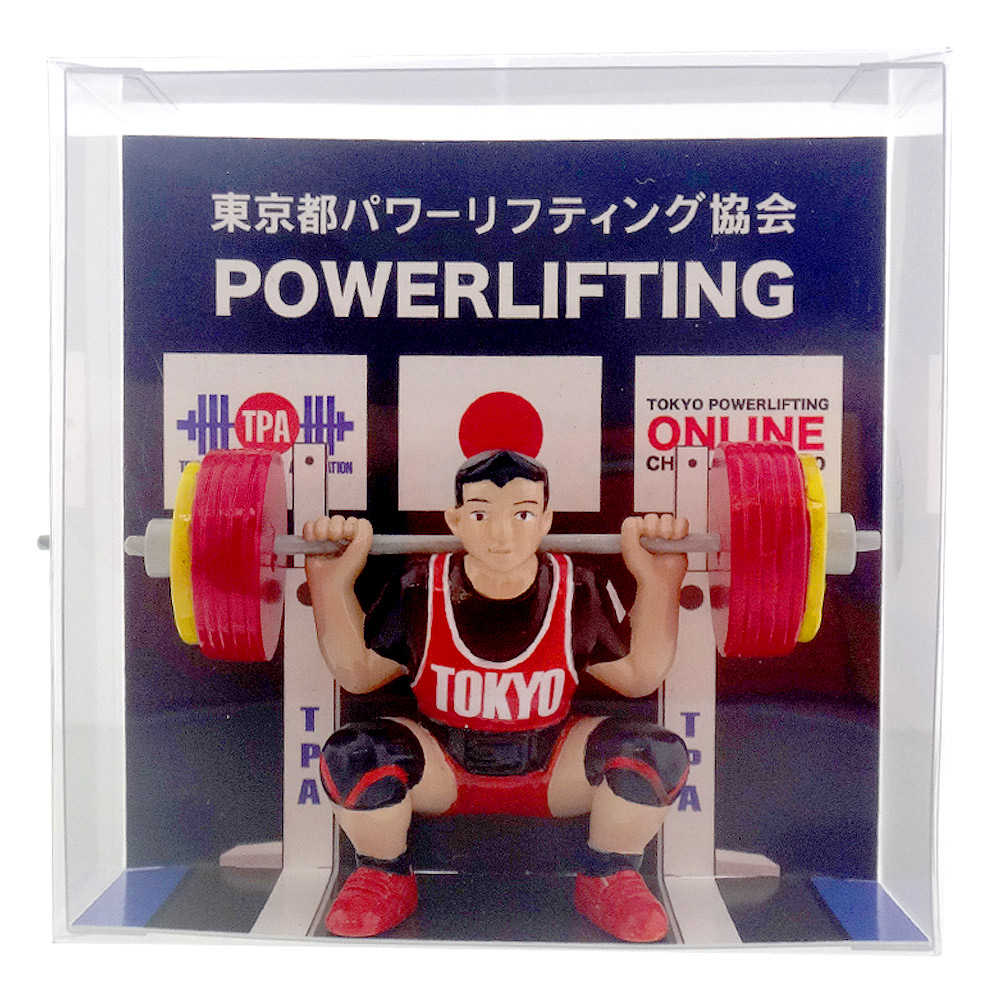 I would like to ask you about the particular points of the product
Your company has successfully reproduced our commitment to make this "Squat-kun" with two designs that reproduce the subtle differences in the competition form.
I think that the two types of figures that reproduce the differences in form that only athletes can understand, such as how to hold the barbell, the line of sight of the doll, the difference in foot width and the angle of the upper body, are the first products in the world.It took almost a year to complete the product after raising it from the prototype and repeatedly modifying the prototype, but the result was very satisfying.

Initially, it was intended to be used as a key chain, but since it is a special detail, when I told your company that I wanted to decorate it as it is as a figure, he also suggested a collection case design for exhibition, and it was too good. I ordered the package as soon as possible because of its goodness.We are very satisfied with the package, which has a realistic feel as if the scene of the match venue was extracted as it is.I am very grateful that you can make innovative proposals while drawing on the commitment of our association.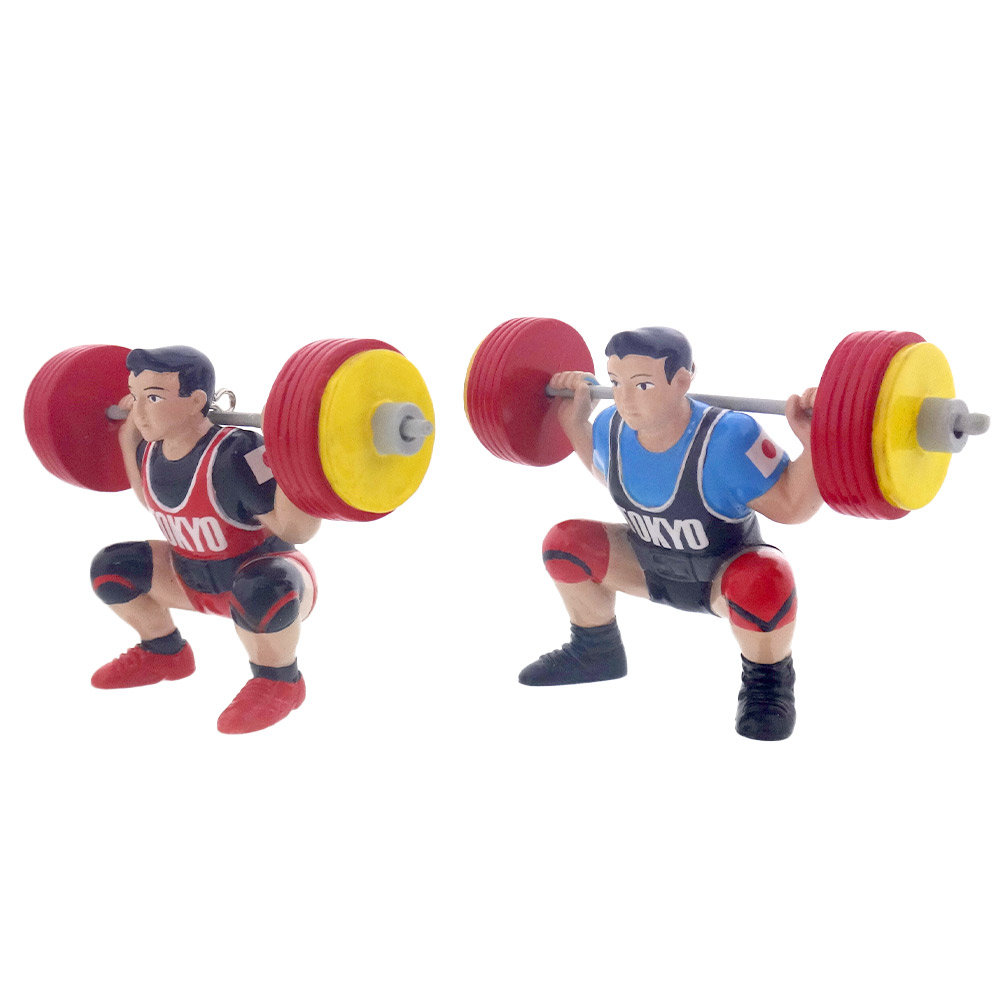 Do you have any comments about the fact that you are happy to request us?
The response on SNS is very large, and those who get the gifts are further spread by uploading them on their own SNS. We have prepared a regular plan where you can choose between "High Bar Squat" and "Rover Squat" and a high-priced plan that will be delivered as a set of two, but most of the supporters will choose a set of two. The situation is that you have chosen.
Some gym owners were happy to say, "It's useful for giving form guidance to members," and many people who picked up the product said they were looking forward to the next project. I have received it.

As we continue to run the tournament, we will continue to plan original goods and gifts for individual sponsorship, and we hope that powerlifting enthusiasts will become more and more happy to become fans. If you have a product that you have never seen before, we would appreciate it if you could propose it.