HOME
>
Products/Services
>
Original goods production
>
Product list
> Bag in hook (mobile hook / key clip) ◆
2 Original goods production
*Reproduction of images is prohibited
Catalog No.: 5028
Bag in hook (mobile hook / key clip) ◆
■Are there things that you can't immediately get what you need from your handbag?

If you use the bag in hook, you can easily take out the mobile phone or key from the bag, making it very comfortable.
You can also use it as a charm for a fashionable bag.
The bag in hook is an item that supports active women in modern society to reduce stress.


■"Dropped surface (recessed surface)" that is easy to decorate and enter

The plate part is the drop surface.
It is a product suitable for sales promotion items and OEM correspondence because it has a name sticker and a dome seal.
It is also recommended as a handicraft material for decorating with rhinestones and charms.


The shape of the plate can be selected from 5 types.
 Plate shape: round / heart / square / rectangle / ellipse
| | |
| --- | --- |
| Product code | 5028 |
| body size | Total length 60mm |
| Material | Made of zinc alloy |
| Body color | Nickel plating, gold plating |
| Insert name | Possible |
| Analytical test data | With component analysis data (measured by X-ray fluorescence analyzer) |
| Normal delivery time | Parts about 5 days ※OEM correspondence with name entry and decoration etc. will be discussed separately |
399
[Example of finished product]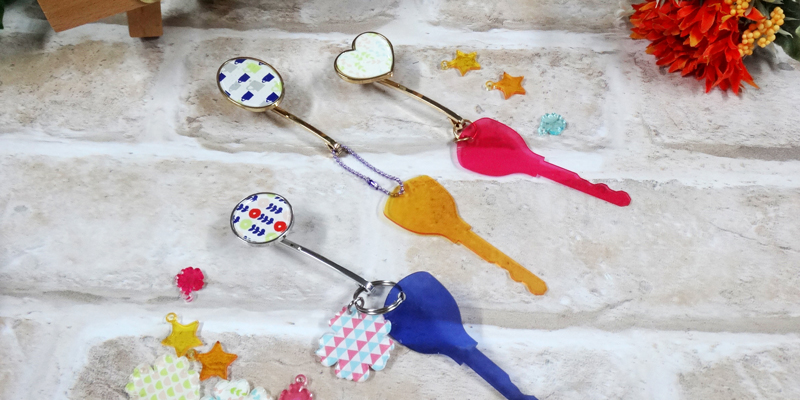 How to make a bag in hook
This is the method we introduced at the gift campaign on SNS.
XNUMX. Click here for materials!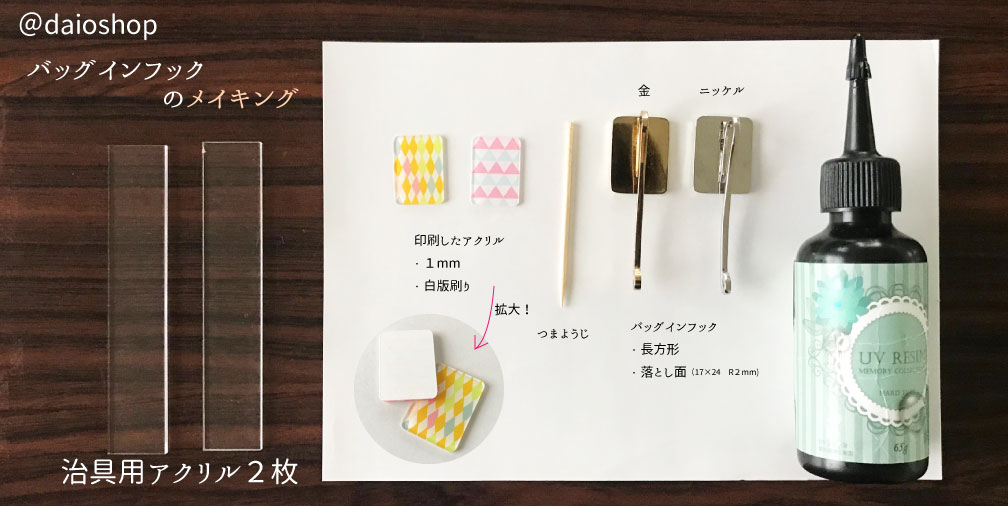 2. Stick acrylic on the drop surface.
When making at home, we recommend "masking tape" or "plastic board"!
Acrylic ink printed with adhesive melts → Two-component epoxy adhesive is recommended.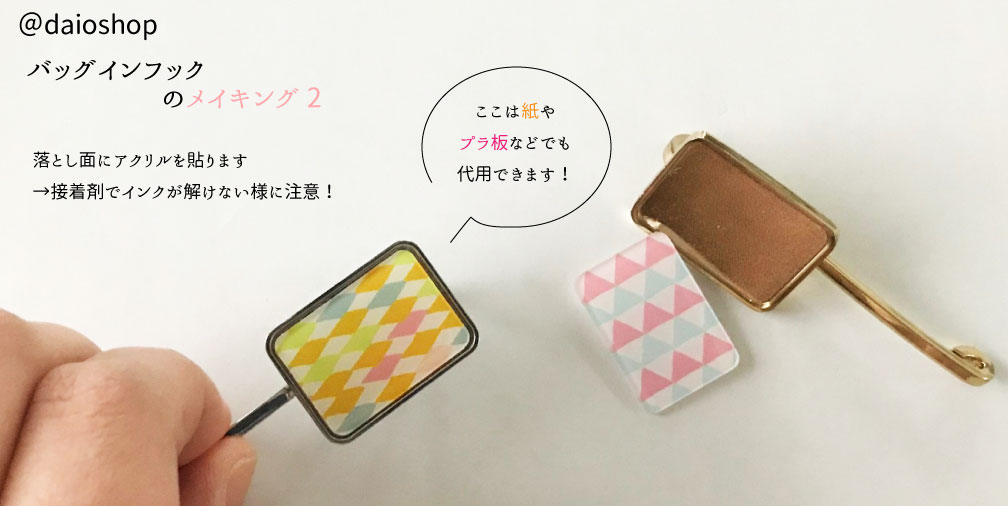 3. Fill the resin.
At this time, it is convenient to have a "jig" so that the drop surface can be fixed horizontally.
Harden the resin. (5 to 10 minutes with UV light)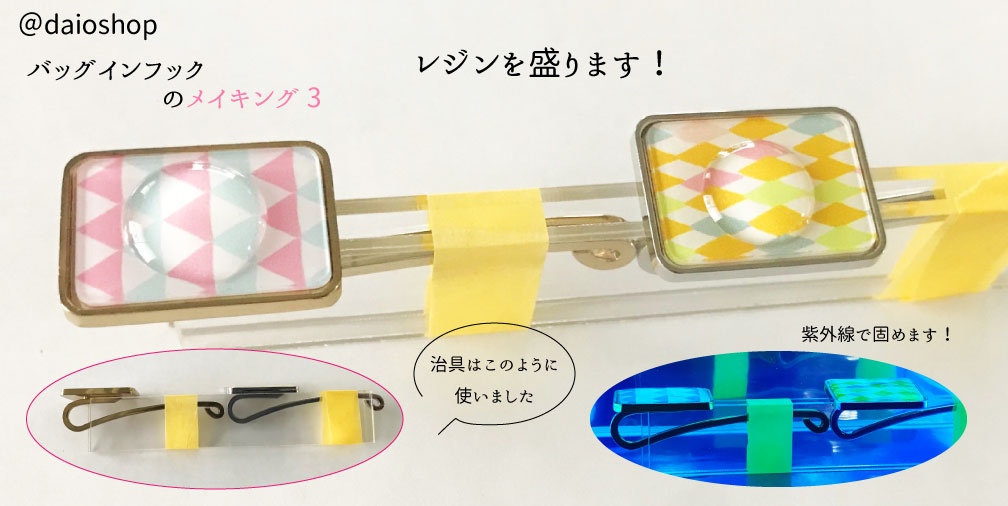 4. Complete!