HOME
>
Products/Services
>
Original goods production
>
Product list
> Felt pass case
Original goods production
*Reproduction of images is prohibited
Catalog No.: 5209-2
Felt pass case
A light and slim pass case made of soft felt that is easy to touch.
Since it is cut and engraved by laser processing, the initial cost and unit price of the original design are low, making it ideal for promotional items and handouts.

You can choose from 46 colors in any size and shape, and you can choose from XNUMX color combinations. It is a completely original product that allows you to freely enter your name and express your design by laser cutting and engraving.
| | |
| --- | --- |
| Product code | 5209 2 |
| body size | W65 x H107 x thickness 4 mm |
| Material | Polyester felt |
| Body color | You can freely choose from 46 colors. |
| Insert name | Yes (laser engraving) |
| Normal delivery time | OEM delivery time: XNUMX month |
495
Features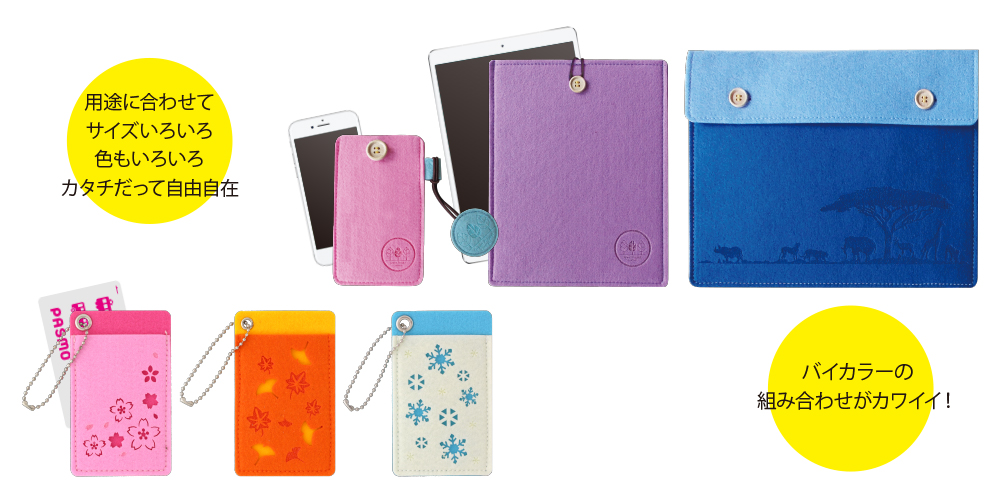 There are various sizes and colors to suit your needs, and you can freely change the shape.
You can also enter your name and express your original design.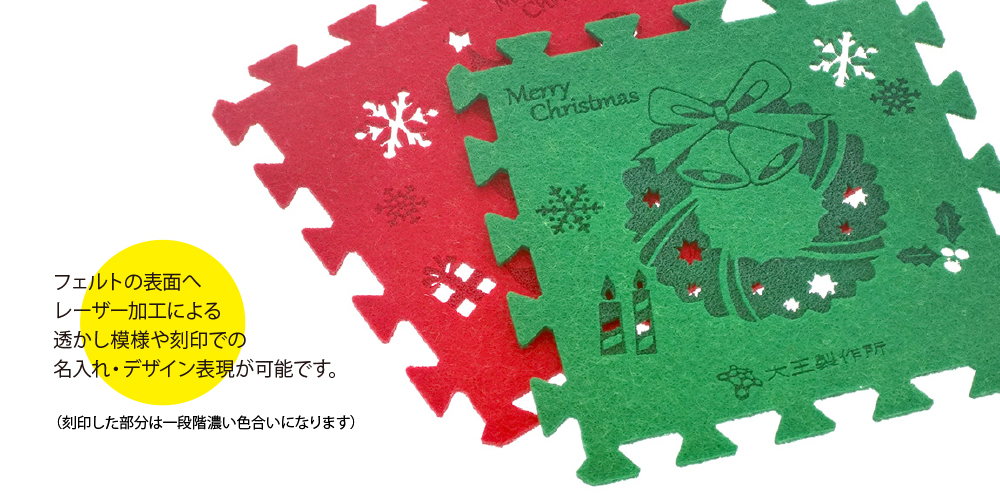 It is possible to put a name and design expression on the surface of the felt with a watermark pattern or engraving by laser processing.
(The engraved part will be one step darker)

The bicolor combination is cute!
You can choose your favorite combination from 46 colors of felt
When you want to put a name or make an original design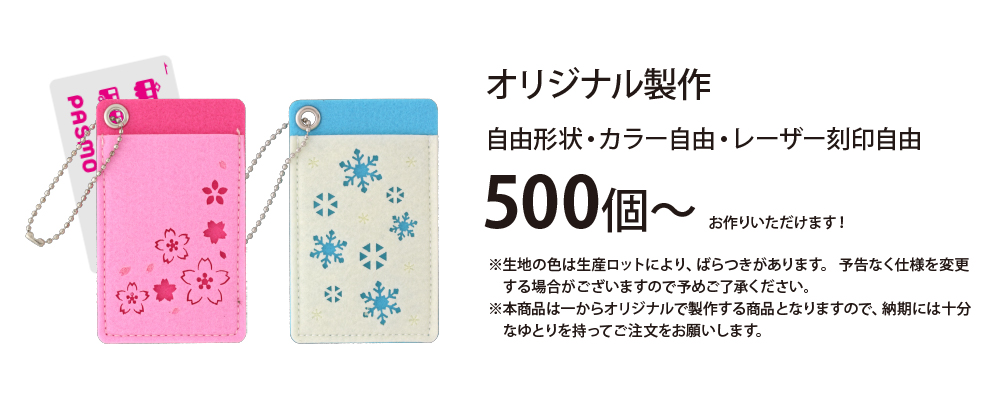 Free shape, free color, free laser engraving
Minimum lot: 500 pieces ~

Design template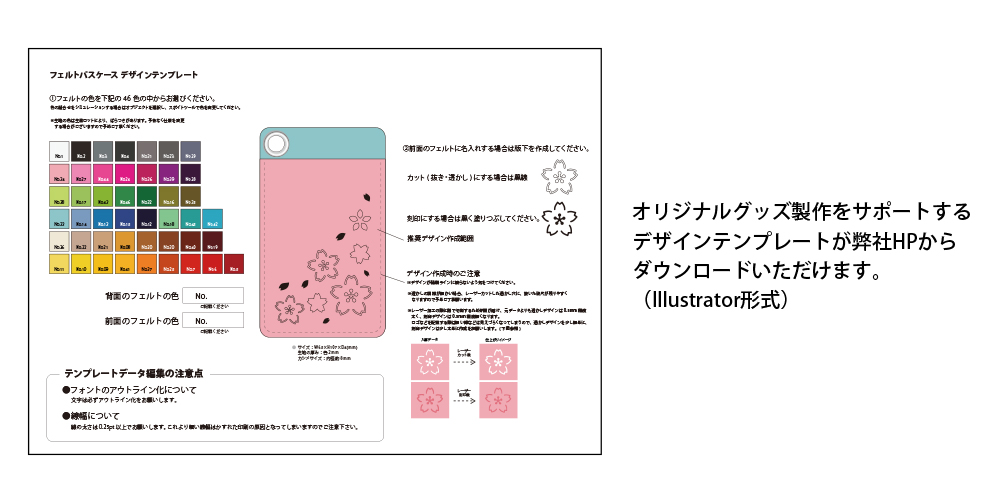 ↓ You can download a design template that supports the production of original goods. (Illustrator format)

Works
Introducing the company that made this product!
Image of "horse" and "sakura"
Designed with a pass case