HOME
>
Products/Services
>
Parts sales
>
Handmade parts
> Handbag hanger (handbag holder)
Parts sales
*Reproduction of images is prohibited
Catalog No.: 4914
Handbag hanger (handbag holder)
The main body is made of high-grade die cast and has a polished finish.
There are round shape and heart shape, and the hanger arm can be stored neatly in the main body.

If you put a potting sticker or acrylic plate on the surface to put a name on it, it is perfect for gift items and novelties.
It can also be used as a handmade decoration part for rhinestones and resin crafts.

When carrying, the hanger arm can be easily fixed to the outer circumference of the main unit with a magnet, so the hanger arm can be stored beautifully without falling.
It comes with a ring to which chain holders etc. can be attached, so it can be attached to a handbag like a charm.


Product code
4914
body size
Round type: φ45 x D8mm (Drop surface: φ32mm)
Heart type: W47.5 x H42.5 x D7.5mm (Drop surface: W34 x H27.5mm)
Material
Zinc alloy
Body color
Nickel plating
Insert name
Possible
Quality standards
B-II
ROHS standard
Acknowledged
More
Optional items (standard BOX, window BOX, drawstring bag, decoration sticker) Drop surface
609
Features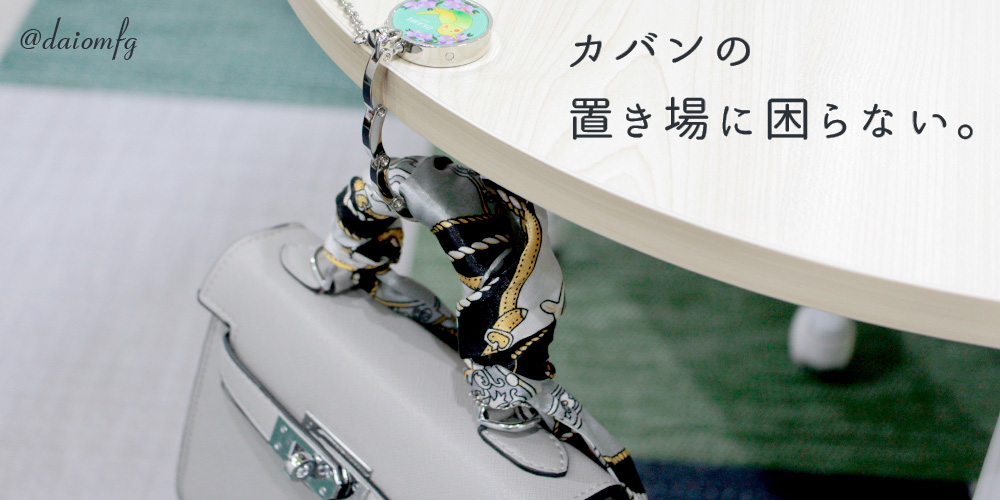 It is a convenient item that you can attach a bag to when you attach it to the table.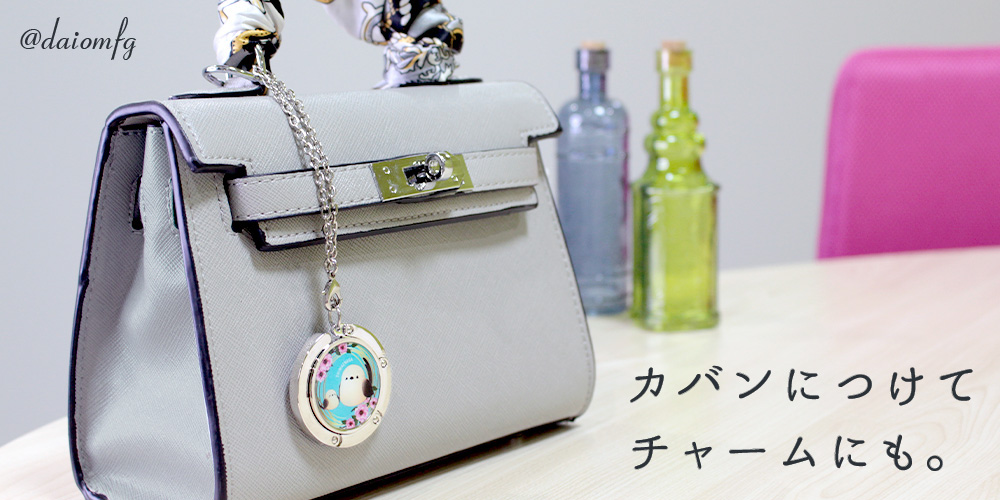 You can also use it as an original charm by putting a design on the drop surface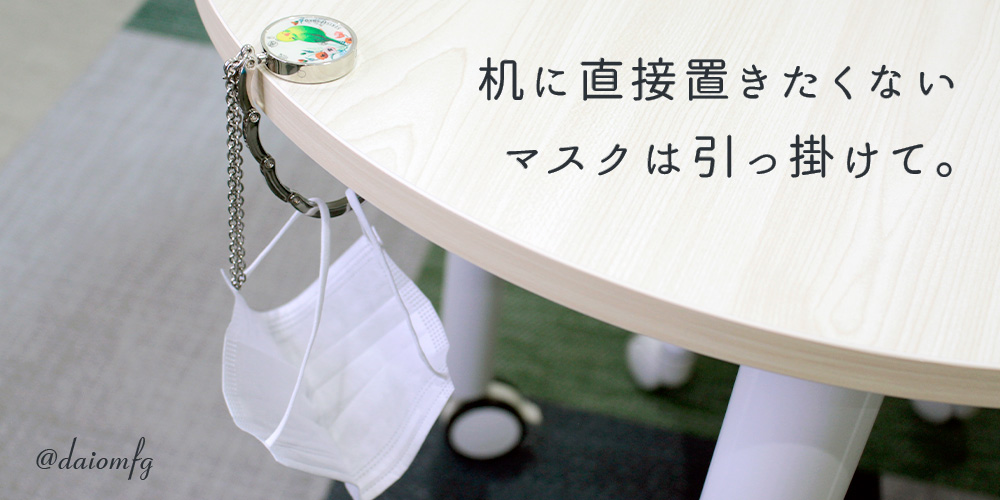 Even masks that hesitate to place directly on the desk can be hooked and placed at the entrance or on the go.
Product introduction video!