HOME
>
Products/Services
>
Original goods production
>
Product list
> Mini canvas
Original goods production
*Reproduction of images is prohibited
Catalog No.: 5708-2
Mini canvas
We will make an original cute palm-sized canvas!

We will make original mini canvas with photos, illustrations, paintings, captions, etc.
At our company, we can print the design according to the image on the canvas with a UV printer, so mass production is safe!
Since the canvas is attached to the wooden frame, it is of a quality that can be used as a real canvas even if it is small,
A small easel that matches the canvas is also included!

We also accept design requests, so
If you have any problems with the design, please feel free to contact us.


Recommended industries



Anime character




Pet




bridal




Tourism and souvenirs



Product code
5708 2
body size
Mini canvas: W50×H70mm (thickness about 8mm)
Corresponding easel: About W51×H70mm
*Since the canvas easel is handmade, there may be individual differences in the finished size.
Material
Wooden frame: pine
Painting cloth: Cotton synthetic fiber blend
Body color
white
Insert name
Possible
More
Printing method: UV inkjet printing (CMYK) *The printed surface is white.
"Mini easel" is included.
631
Features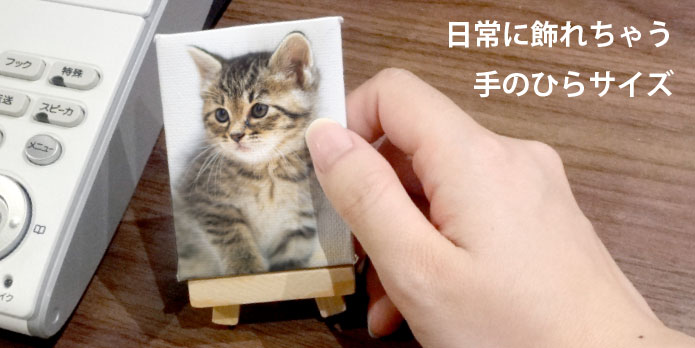 We will make an original cute palm-sized canvas!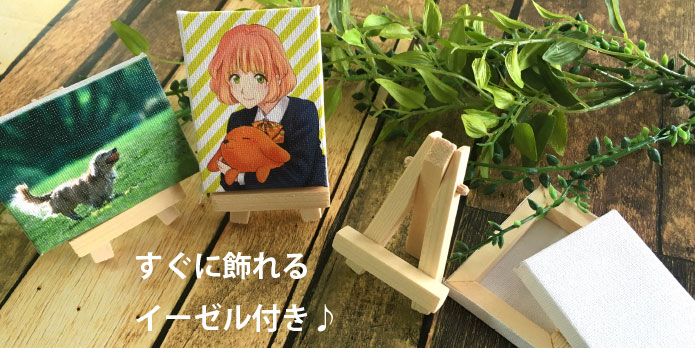 A small easel is always included!
Example of finished product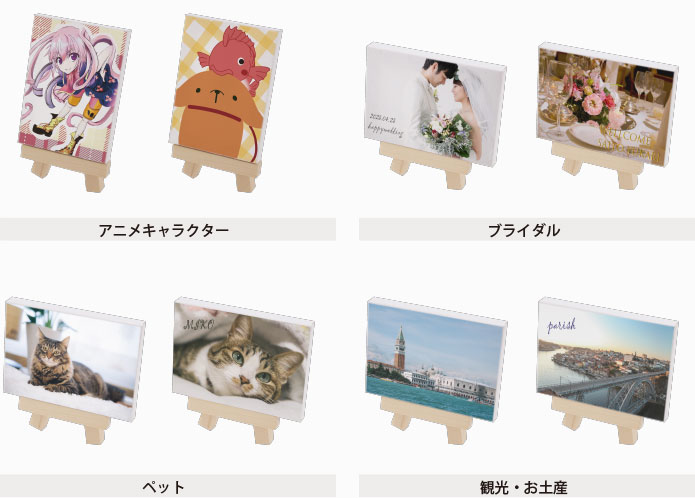 パ ッ ケ ー ジ


We will deliver it in the package selected from here.
Print range/template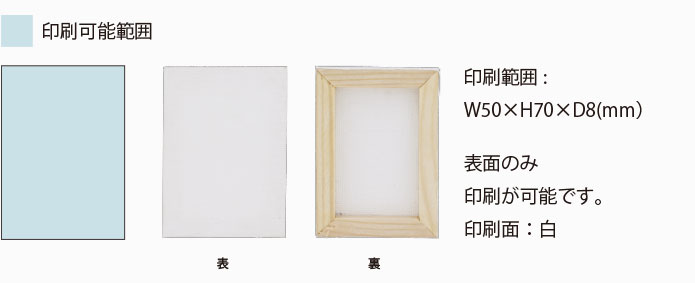 ↓ Please download the template from here

Printing method
This is an introduction video of the printing method! It will be delivered in printed form!

Works
Introducing the company that made this product!
For sale in own shop
As a novel railway goods
Mini picture frame and mini canvas