HOME
>
Products/Services
>
Original goods production
>
Products list
> Acrylic Photo Cube
Original goods production
Product ID: 805
*Reproduction of images is prohibited
Catalog No.: 6024
Acrylic photo cube
Photo Cube Acrylic Cube Memorial Cube Crystal Photo Cube Photo Block Paper Weight Coaster Wedding Celebration Anniversary Graduation Anniversary Pet Photo Photograph Travel Photo Anime
A high-class printing product with a cube that has a simple shape but high transparency and thickness.
It is a product for interiors with very beautiful glittering reflections even when viewed from various angles.
You can enjoy a deep visual because you can see through the image printed on the back from the front.
Furthermore, if you print characters and decorative ruled lines on the front and sides, you can create a more multi-layered and three-dimensional effect.
If the photo and text are separated into front and back, the flavor of the original photo or illustration will not be impaired.
It is ideal as a festive gift or a souvenir gift as well as a memorable scene.
Product code
6024
body size
50 x 50 x 50 cube: W50 x H50 x D50 (mm)
90 x 90 x 20 rectangular parallelepiped: W90 x H90 x D20 (mm)
Tolerance: Above dimensions + 0mm / -2mm
Material
ア ク リ ル
Body color
Clear
Insert name
Yes (full color UV printing)
Other
* Please handle with care as there is a risk of injury or damage if dropped.
Features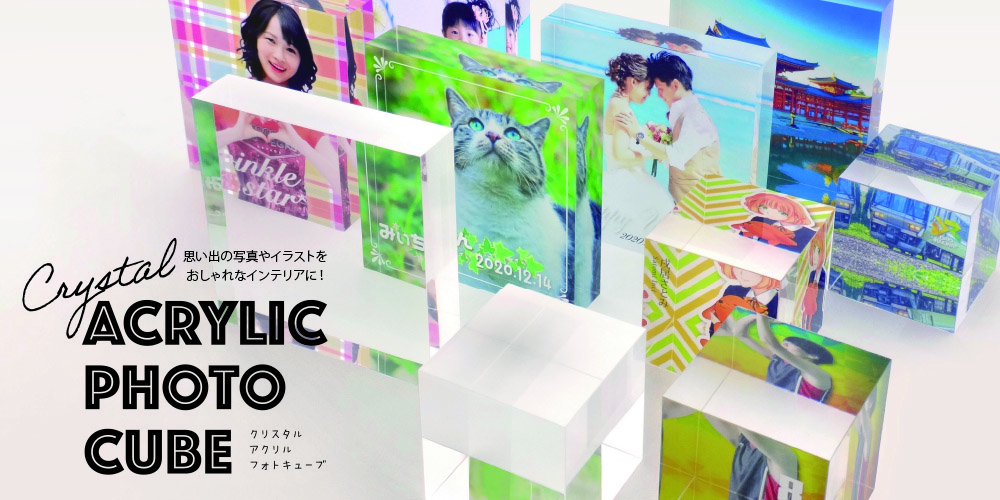 Make your memorable photos and illustrations into a stylish interior!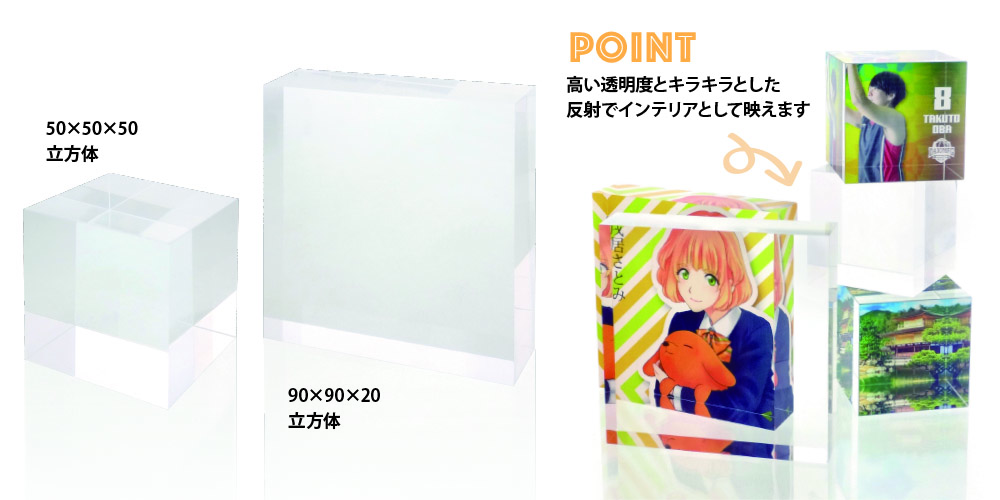 It looks great as an interior with high transparency and glittering reflections.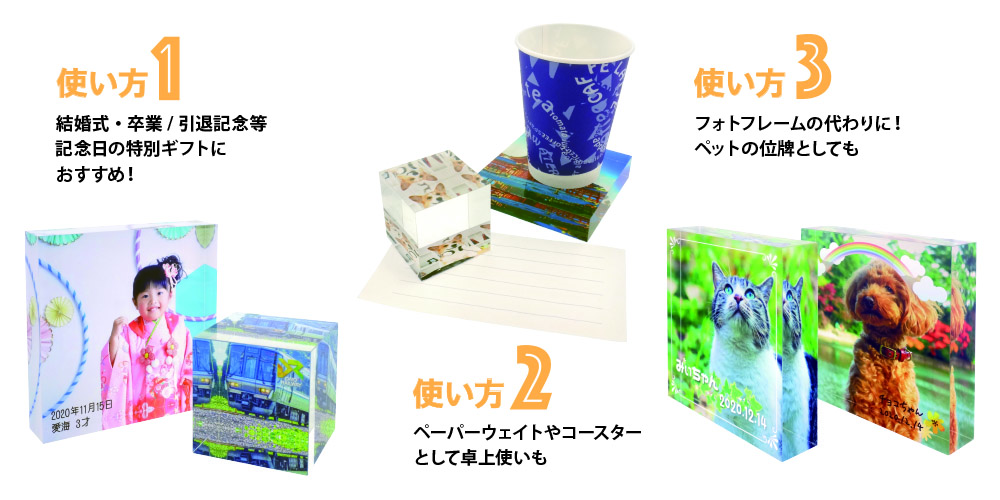 Recommended as a special gift for anniversaries such as weddings, graduation / retirement commemorations!
It can be used as a paper weight or a coaster on a desktop, as a substitute for a photo frame or as a pet tablet.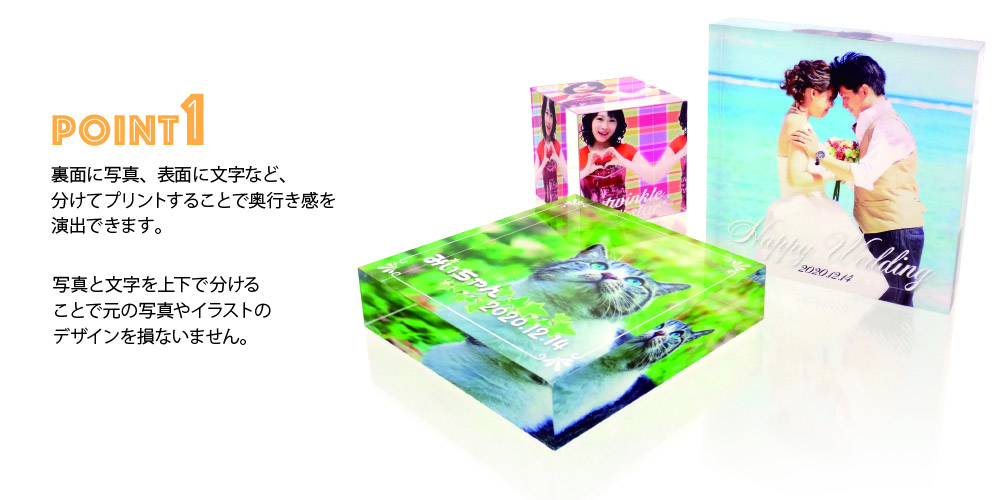 You can create a sense of depth by printing photos on the back side and letters on the front side separately.
By separating the photo and the text on the top and bottom, the design of the original photo or illustration is not spoiled.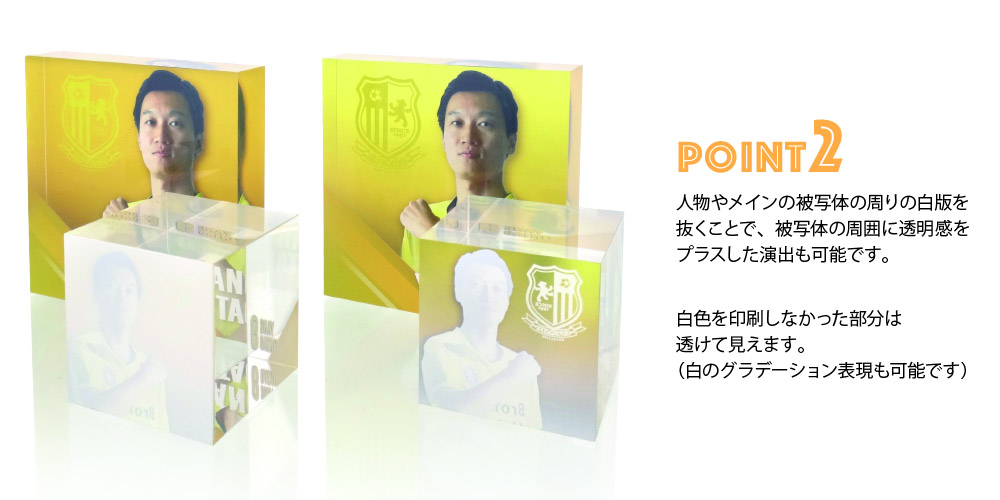 By removing the white plate around the person or the main subject, it is possible to add transparency to the surroundings of the subject.
The part that did not print white can be seen through. (White gradation expression is also possible)
Example of finished product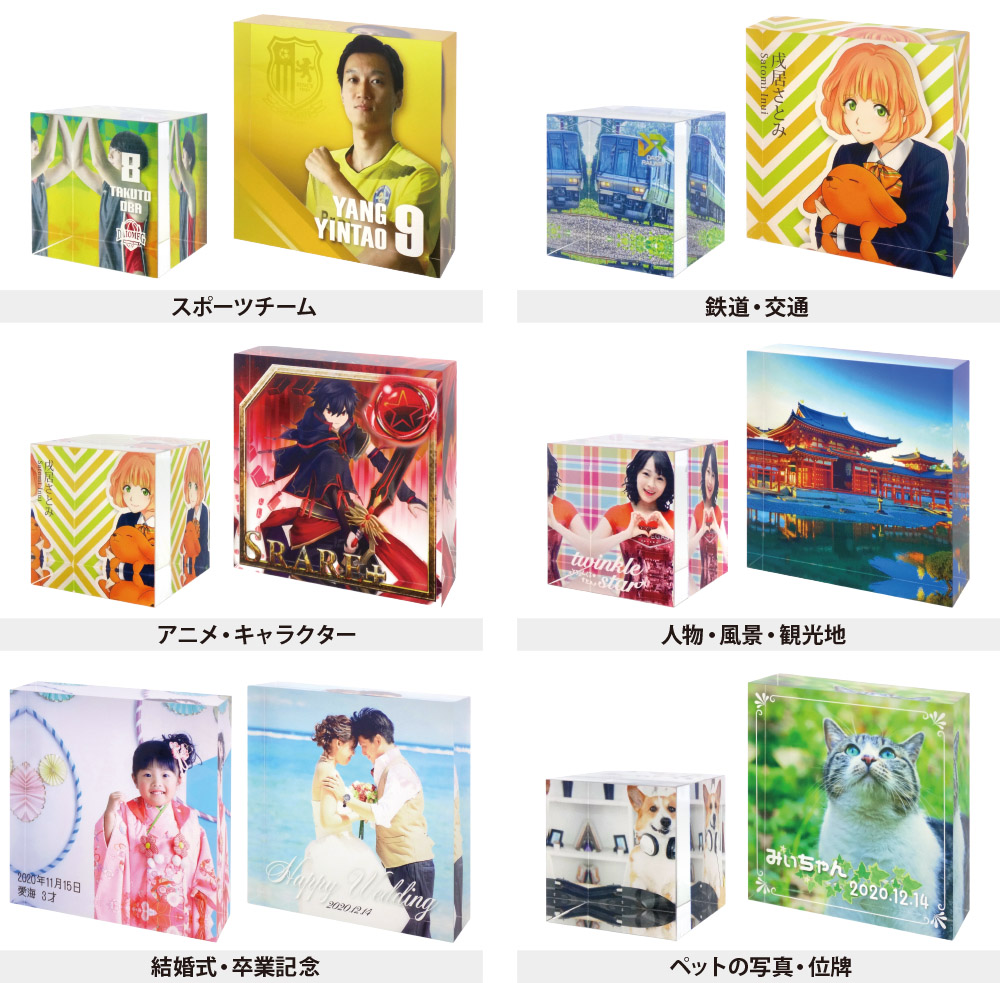 When you want to put a name or make an original design

Print on off-the-shelf products
Minimum lot: 100 pieces ~
Reference delivery time: 10 days for sample, 15 days for mass production

パ ッ ケ ー ジ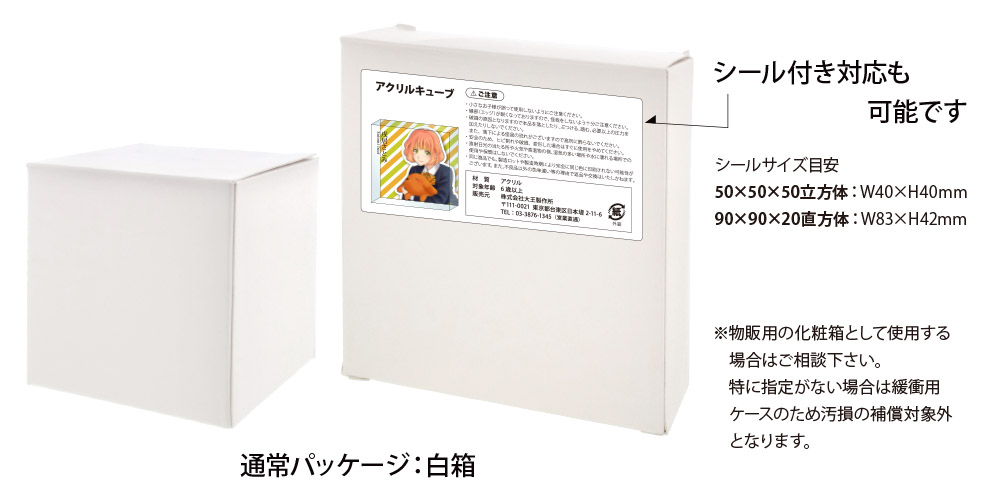 It will be delivered in a white box.It is also possible to put a sticker on the box.
* Please contact us if you want to use it as a cosmetic box for product sales.
 Unless otherwise specified, it is a cushioning case and is not covered by the damage compensation.
Print range/template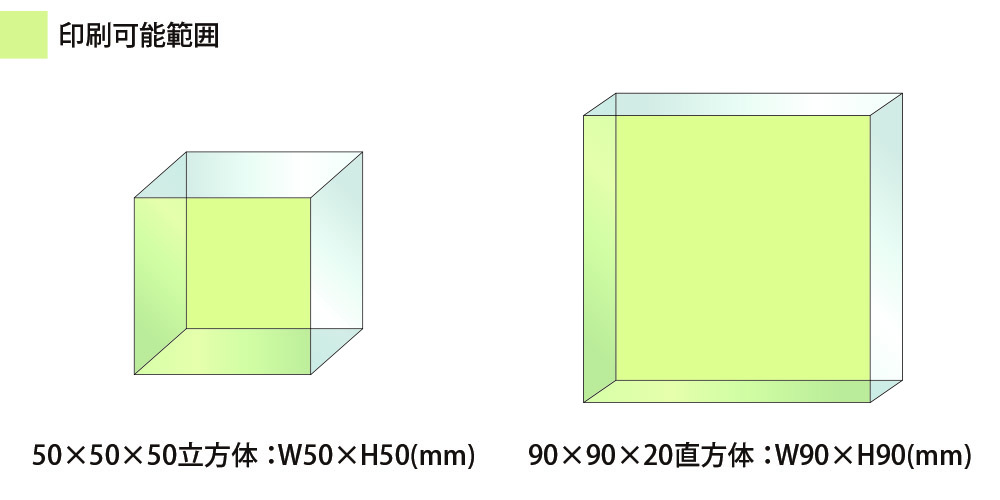 ↓ Please download the template from here