HOME
>
Products/Services
>
Parts sales
>
plate
> Magnet badge
Parts sales
Product ID: 618
*Reproduction of images is prohibited
Catalog No.: 5802
Magnet badge
Since a normal pin badge is a sharp pin, it will make holes in clothing etc.,
In response to the request that you do not want to make holes in your precious suit or uniform, we have created a type that stops with a strong magnet!

Most pin badges are made of metal with the body and needle integrated,
The magnetic badge uses double-sided tape, and its wide adhesive surface makes it difficult to peel off, and it has an excellent compatibility with acrylic printing plates.
Since the acrylic plate is cut into a freeform and UV-printed, it becomes a badge.
Smaller lot original (full color) than metal pin badge
You can now create pin badges with a high degree of freedom!


Features of each product
【Round shape】
Recommended when making small motifs such as company emblems.
1 magnet

[Oval type (resin cover type)]
It is small and uses two magnets, so it is stronger than the round type.

[Square type (resin cover type)]
Recommended for portrait designs such as name tags.
With a resin cover, it will not hurt your nails when removing it!

[Square type (metal type)]
For portrait design such as name tags.
This is recommended when sticking to a metal plate.
| | |
| --- | --- |
| Product code | 5802 |
| body size | Round type: 17φ x thickness 5.6mmOval type (resin cover type): W34 x H13 x thickness 7 mmSquare type (resin cover type): W45 x H13 thickness 6 mmSquare type (metal type): W45 x H13 x thickness 5 mm |
| Material | Plate: ironResin cover: ABS |
Features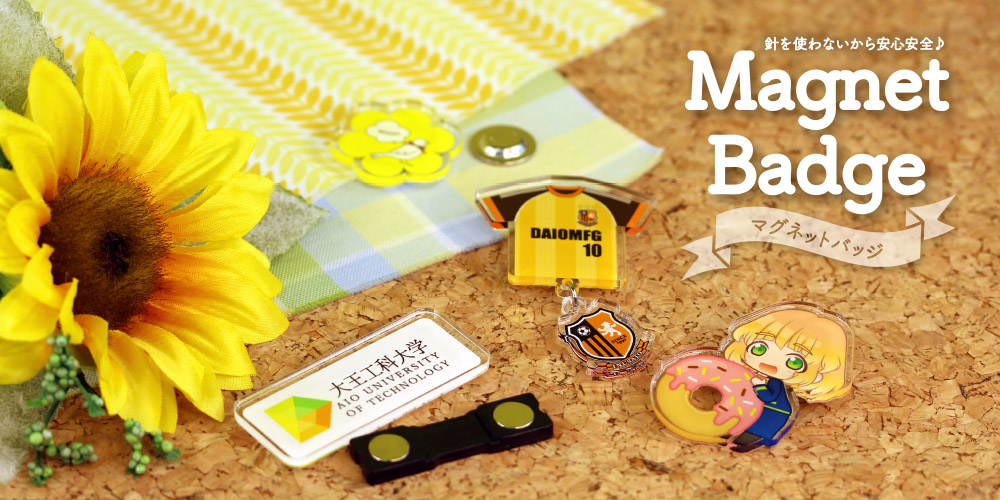 Safe and secure because it does not use needles ♪ Badges that can be attached without making holes!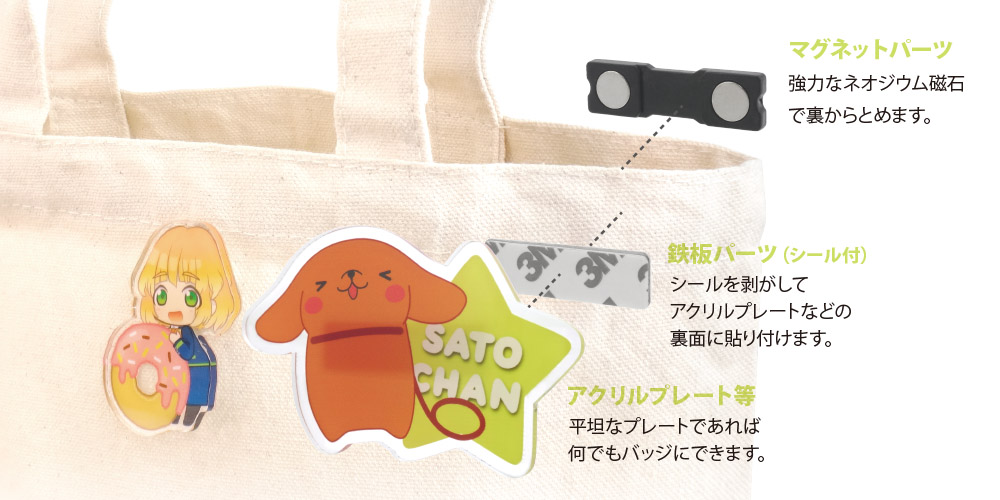 Peel off the seal on the iron plate part and attach it to the back of the acrylic plate.
Any flat plate can be a badge.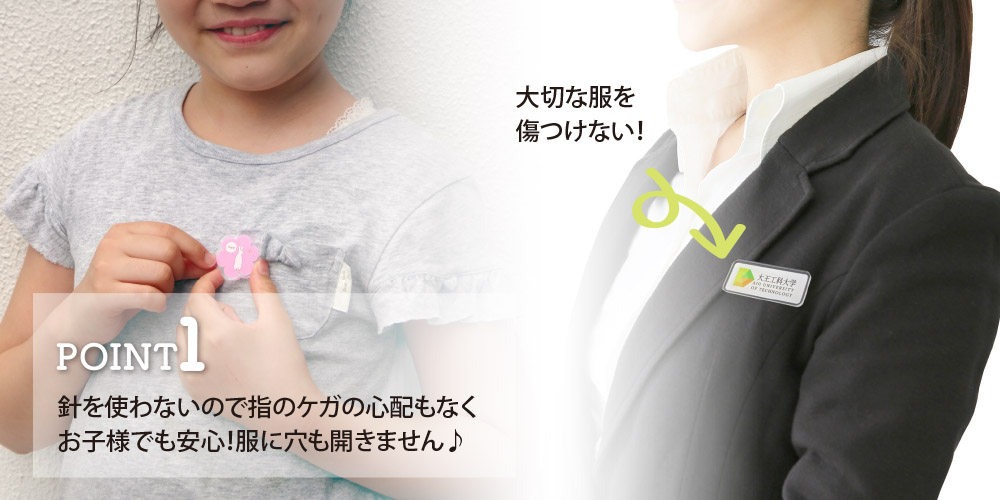 POINT1
No need to use a needle, so you don't have to worry about finger injuries and children are safe! There is no hole in the clothes♪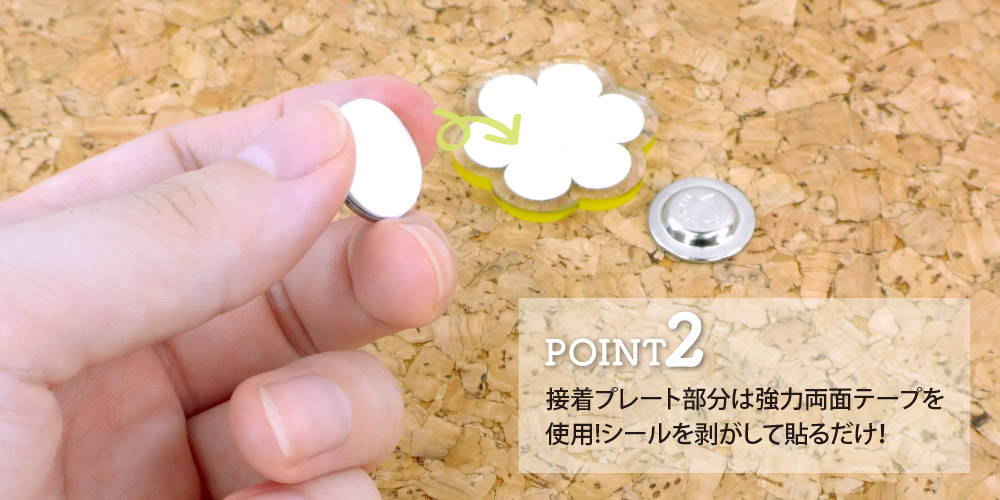 POINT2
Adhesive plate part uses strong double-sided tape! Just peel off the sticker and stick!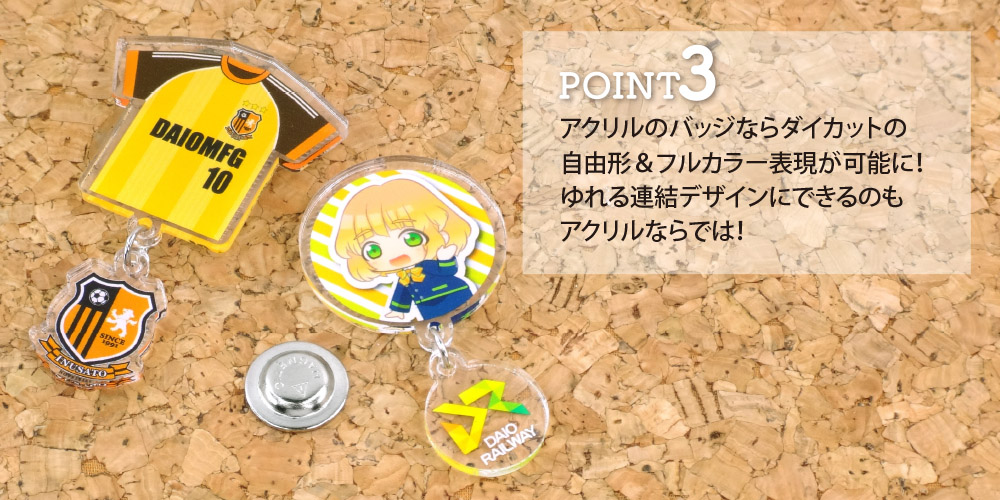 POINT3
Acrylic badges enable die-cut free-form and full-color expression!
Acrylics can be used in a swinging design!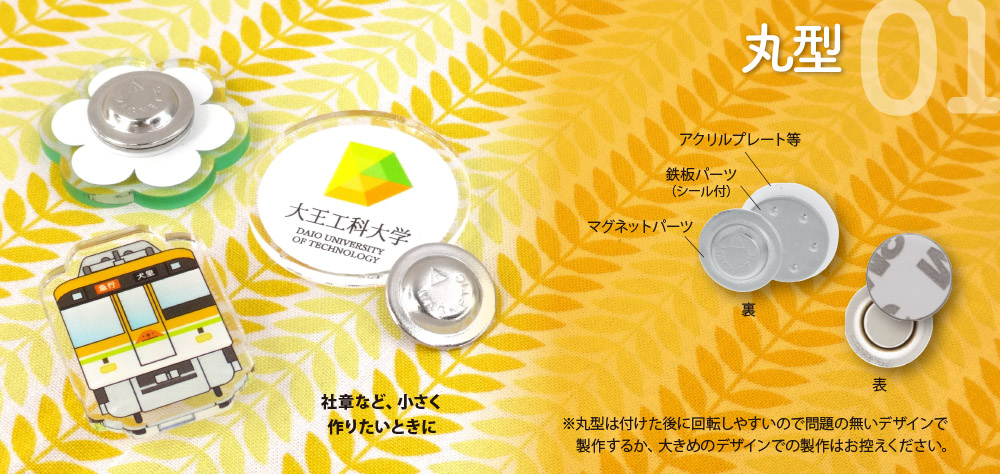 Round shape
When you want to make a small company emblem.
* Since the round type is easy to rotate after attaching it, make it with a problem-free design,
Please refrain from making larger designs.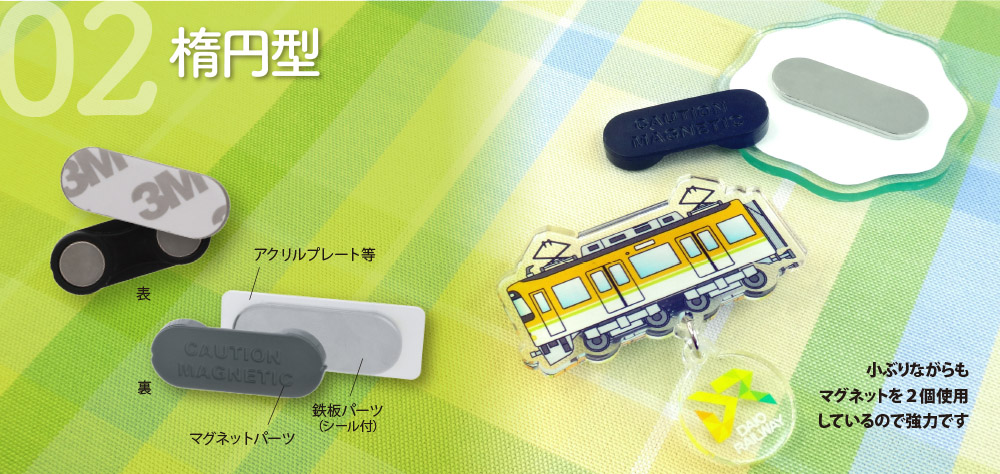 Oval
Although it is small, it is powerful because it uses two magnets.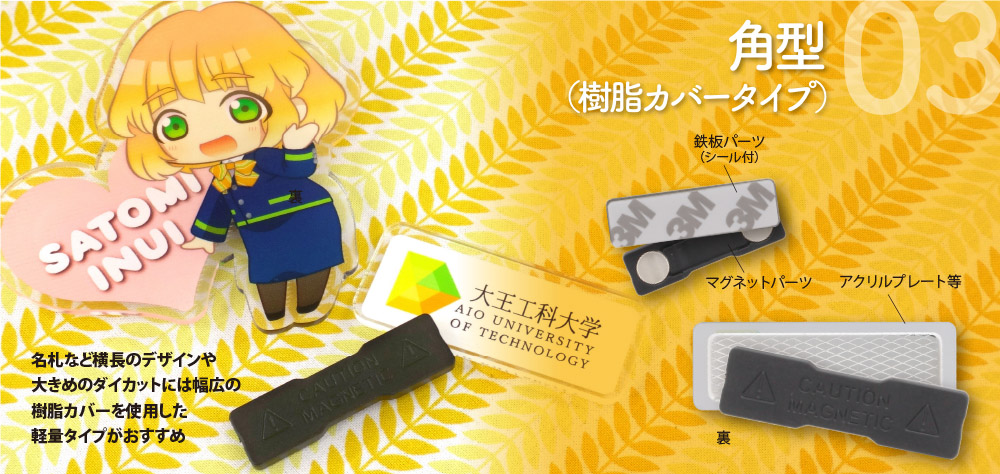 Square type (resin cover type)
We recommend the lightweight type that uses a wide resin cover for landscape designs such as name tags and large die cuts!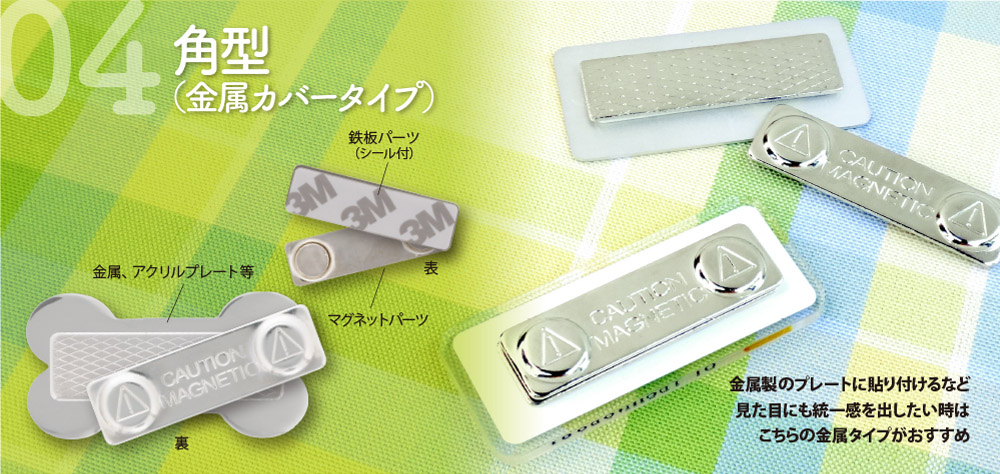 Square type (metal cover type)
This metal type is recommended when you want to give it a unified look by attaching it to a metal plate.
Print range/template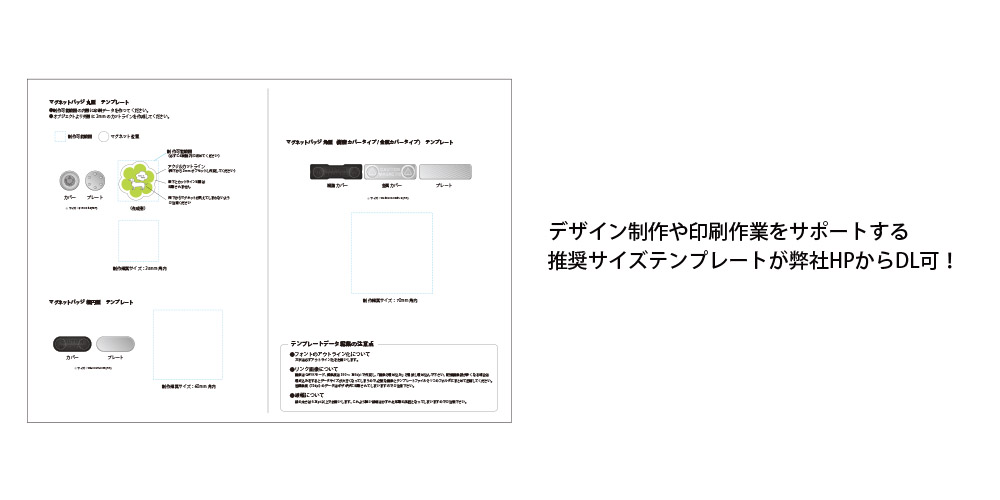 ↓Please download the template from here
It is a recommended size template that supports design production and printing work.

Works
Introducing the company that made this product!
20th anniversary of opening
"Magnetic pin badge"
Product introduction video!